January 27, 2021
The Top Small Business Stimulus Grants for 2021
Making matters worse is the nature of the coronavirus pandemic (COVID19). Many industries
dominated by small businesses
happen to be those, like retail, that rely on in-person contact. The good news is there are small business stimulus and relief options available to individuals and businesses that have been negatively affected by the pandemic. The challenge is finding the ones you're eligible for and checking all the boxes you need to qualify. To help you navigate your relief options for small business, we'll run through six of the top small business stimulus grants available in 2021.
5 Stimulus Grant Options for Business Owners in 2021:
1. Targeted Economic Injury Disaster Loan (EIDL) Advance
The
COVID relief bill
passed in December 2020 made a new set of grants available for qualifying businesses. This grant is called the Targeted EIDL Advance and awards up to $10,000 if your business meets certain criteria. To be
eligible for this grant
you must:
Employ no more than 300 employees
Have suffered an economic loss greater than 30 percent
Be located in a low-income community
If you've already received an EIDL emergency grant, you can receive the difference between $10,000 and the amount you received. However, if you've already received the full $10,000—when EDIL grants were awarded earlier in 2020—you're not eligible for this grant. You can apply for an EIDL advance through the
Small Business Administration (SBA) website.
Just keep in mind that you'll actually be applying for the business loan but you can request an emergency advance of $10,000. Even if you don't end up getting approved for an EIDL, you can keep the advance with no penalty.
2. Shuttered Venue Operators (SVO) Grant
The SVO grant awards 45 percent of an applicant's gross earned revenue with a cap of $10 million per business. This grant was made available by the December 2020 COVID relief bill and applications are open on
the SBA website. 
Entities eligible for this grant include:
Live venue operators or promoters
Theatrical producers
Live performing arts organization operators
Relevant museum operators, zoos and aquariums who meet specific criteria
Motion picture theater operators
Talent representatives, and
Each business entity owned by an eligible entity that also meets the eligibility requirements
To be eligible, you must have no more than 50 employees and have been in operation as of February 29, 2020. Additionally, you're ineligible if you receive a
PPP loan
on or after December 27th, 2020. You can find more details about the application process on the
SBA's page dedicated to SVO grants.
3. The Barstool Fund
The Barstool Fund is a private initiative started by David Portnoy, the founder of Barstool Sports. To be eligible for a grant from The Barstool Fund there are two requirements:
Your business has been negatively impacted by Covid-19.
Your business is maintaining employee retention by continuing to pay staff.
According to the fund's website, it has raised $26.9 million and supported 146 businesses as of late January 2021. You can read more about the grant and submit an application on
the Barstool Sports website.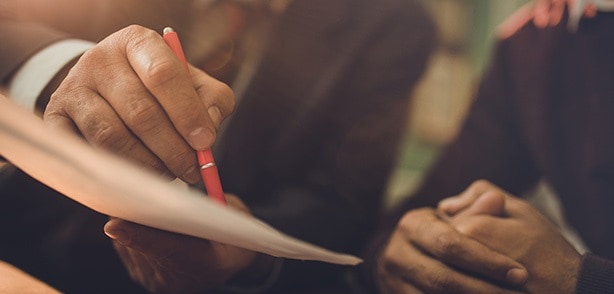 4. Grants from Local Organizations
There are many grants available through local governments and community development financial institutions (CDFIs). To find local government grants online, your best bet is to go to your local city or county website. For relief from CDFIs, you'll need to find CDFIs in your area first. Fortunately, Bank of America provides a
CDFI loan search tool.
In addition to loans, many CDFIs also provide grants. That said, you'll need to
make sure your paperwork is in order
to be eligible for relief from a CDFI. Finally, you can find even more grants and relief options with the
SBA's funding options search
tool.
5. Closed Funding Programs that Could Come Back
When it comes to
obtaining grants
, especially during the COVID-19 pandemic, time is of the essence. Many coronavirus relief programs open for applications, then quickly close due to the overwhelming response. Below, we'll list a few funding programs that have closed but may reopen in the near future. You can sign up for updates to these funds so you're among the first to apply if they do reopen:
The James Beard Fund
: This program is focused on providing critical financial assistance to small, independent restaurants. Grant recipients receive $15,000 to cover operating expenses. You can learn more about The James Beard Fund and
sign up for updates
here.
PayPal Empowerment Grant
: PayPal started this grant program to support black-owned small businesses. While it's currently closed to new applications, the grant provides up to $10,000. Learn more about PayPal's Empowerment Grant and
sign up for updates here.
Conclusion: Consider Other Relief Options for Business Owners
Keep in mind that there are attractive relief
options available other than grants
. Many programs offer relief in the form of easier or more affordable financing with loan guarantees or special rates. Although you have to pay loans back, they may be easier to find and qualify for than grants. Finally, don't overlook non-cash relief options that could help your business save money during this time. Many companies—
like Zapier
—are offering discounts or credits for their small business customers. Every little bit helps, so once you've reviewed this list of grant options, check with your vendors to see if they're offering any additional relief programs.