November 11, 2019
Capital One Spark Select Credit Card Review – Small Business
With heavy competition in the credit card industry, business owners may also enjoy perks given by these credit card companies to entice people to use their cards. 
The
Capital One Spark Select
can be the perfect card for many business owners as it offers the ability to gain unlimited rewards on purchases. This article describes the benefits and rewards of the credit card and discusses some of the pros and cons. These factors will help you when deciding which credit card is right for your business.
About the Capital One Spark Select Credit Card
The Capital One Spark Select credit card is part of the Capital One
Spark Cash family
of cards. With the Select card, members can earn unlimited cash back rewards but without having to pay a yearly fee.
This card is useful to business owners who don't want to deal with confusing levels of rewards that are offered from other credit cards, even though these different levels may offer higher-yielding rewards. However, those higher-yielding rewards are usually used for special categories of purchasing, such as travel and hotel stays.
Because Spark Cash cards are not geared to special purpose categories, this card may not be the right choice for people who make significant purchases within those categories.
The Capital One Spark Cash Select credit card is the middle tier within this family of cards. The highest tier offers 2% cash back, and the lowest tier offers 1%. Both the higher and lower tiers offer unlimited rewards for purchases. This card offers a cash back rate of 1.5% on unlimited purchases.
The Capital One Spark Cash Select for business offers an introductory rate of 0% for nine months. The higher tier doesn't offer this benefit. 
To qualify for this card, business owners must have excellent credit. If your credit is better than average, however, it still pays to apply. Average credit business owners should consider the
Spark Cash Classic
, which is the lowest tier in this credit card family.
Did you know that Fora Financial offers timely business tips and techniques to help small businesses grow? We have the expertise and experience to help put your business on the map. Getting on our mailing list
is a great first step for your business to excel.
[cta-newsletter]
Benefits and Rewards with Capital One Spark Select
Like all the cards in the Spark Cash family, this card does not limit the rewards from spending. When business owners spend, they receive rewards on all of the spending. This continues until the business owners decide to cancel the membership. The following are other benefits associated with this card:
All purchases are eligible for 1.5% cashback. Members can earn cashback on purchases for as long as membership remains active.

As this is not a travel-related card, the rewards do not expire, and there are no blackout periods.

Members can manage their rewards online.

Currently, there is no annual fee to use this card.

The card offers an introductory rate of 0% APR for nine months.

Earn a one-time $200 when you spend $3,000 within the first three months of signing up.

After the introductory rate, the rate is between 14.74% and 22.74% APR. This same rate applies to transfers with no transfer fee.
Pros and Cons
When selecting a business credit card, it's helpful to know the pros and cons. This allows you to
match your spending patterns
with the features of the credit cards. No credit card will match perfectly, but knowing the pros and cons can help you come as close as possible.
Pros of the Capital One Spark Select Credit Card
Add cards for employees for free. Their spending can be monitored and spending limits placed on their cards. Their purchases apply to the cashback rewards. If they have no spending limits, they too can contribute to unlimited rewards.

Members offered an introductory rate of 0% for nine months. Although, users applying for this card must have excellent credit, which usually means they don't carry balances very often.

No foreign transaction fees. This can help to expand spending opportunities, thus increasing the potential for rewards.

1.5% cashback on unlimited purchases.

Rewards can be redeemed at any time, and it can be done online.

Several reviewers on Capital One's review page for this card stated that it offers flexibility. Plus, the rewards are a boost to their businesses.

This card offers fraud protection with $0 liability for the card. If your card is lost or stolen, you won't be responsible.

Year-end transactional reports are available for seamless integration with accounting systems.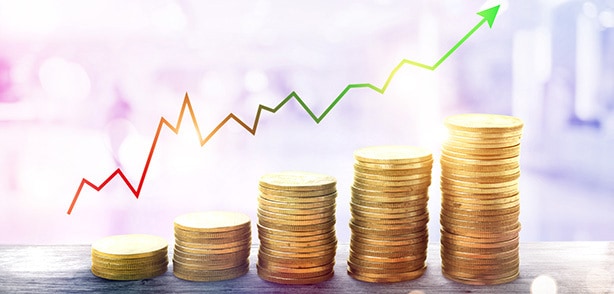 Cons of the Capital One Spark Select Credit Card
The rate is .5% lower than the Spark Cash card. The signup bonus is also lower. If you plan on spending a significant amount of money with a business credit card, you may opt for the Spark Cash card instead.

While the interest rate charged can be lower than the other cards in this card family, it can go as high as 22.74% as it is a variable rate.

Canceling the card before redeeming the cashback rewards results in forfeiting those rewards. Be sure to redeem before canceling. There is no yearly for the use of this card, so it may make sense to keep it active.

This card may require a personal guarantee, and transactions are

reported to credit bureaus

.
Alternative Small Business Credit Cards
Each card within the
Spark Cash family
of credit cards offers unlimited rewards for purchases. However, for businesses that plan on spending a significant amount using a business card, it may be beneficial to upgrade to the Spark Cash card rather than the Spark Cash Select. Further, businesses that have frequent travel needs may want to consider credit cards that offer higher percentage rewards for specific categories like travel.
Our Verdict
If you don't want to pay a yearly fee and are planning on carrying balances for a short period, the
Capital One Spark Cash Select
may be the perfect credit card for your needs. You won't earn as much cashback as other cards with higher-yielding benefits. However, you'll receive unlimited cashback rewards each time you use it. 
This card offers simplicity and flexibility, which most business owners welcome. You can also extend this to your employees, which can help boost your rewards. Most reviewers on Capital One's website agree that this is a smart choice for a business credit card.
At Fora Financial, we have published a handy guide that will help you choose the right small business credit card. You'll learn what you need to know to make an informed choice.