November 21, 2019
The Guide to Personal and Business Credit Score Information
When someone starts a business, it'll take some time to register with authorities and create the necessary accounts. During this transition period, it may be necessary to make purchases with personal funds. Once all the components are in place, however, business owners should operate exclusively from business accounts.
Most consumers are aware that credit reporting agencies track their purchases and assign a score based on their activity. What is less known is that businesses are subject to the same scrutiny. Business credit reporting agencies track the activity of businesses and assign a score. Although the scoring mechanisms are different, the impact will affect businesses in the same manner as consumers.
The Differences Between Personal Credit and Business Credit
Did you know that businesses have a credit rating? It's amazing how many small business owners don't realize this fact. It's a critical component with running a business and can greatly affect the success of a business.
For instance, cash flow issues often emerge as part of the business process. Without proper cash flow management, a business can derail. Business owners without a good business credit profile will have a difficult time convincing lenders to extend credit to their businesses. 
However, business owners who keep their personal and business transactions separate will have an easier time managing credit for both situations. While business owners combine the two, this can negatively affect the credit rating for both the business and individual. When lenders learn this, they raise their guard, which has the potential to affect the credit of both the business and the business owner's personal credit.
Credit agencies exist for both business credit and personal credit. In fact, two of the three personal credit agencies have departments that handle business credit files in addition to consumers' files. These agencies are Experian and Equifax.
As a business owner, it's necessary to worry about both your personal credit rating and your business credit rating. The concepts are similar, but differences do exist. Knowing these differences will help you when managing both credit ratings. You'll also avoid making assumptions about one or the other, which could prove to be incorrect.
A big mistake is for business owners to mix personal transactions with transactions for their businesses. It's understandable for this to happen at the start of any business as these businesses may need to wait for procedures to take hold (licensing and documentation). However, as the business matures, keeping the business and personal finances separate will help you maintain healthy credit.
About Your Personal Credit Score
Your personal credit score can affect your life in numerous ways. Most people can't afford to pay cash for major purchases such as cars and homes. However, when it comes to running a business, big ticket items like equipment might be necessary.
If you aren't in a position to pay cash for high-ticket items, you'll be faced with financing them. For that, having excellent credit will ensure the process goes smoothly.
Consumer credit scores are based on what is known as a FICO score. This score was developed by the Fair Isaac Company (FICO). The score considers several factors, including payment history and credit utilization. Your score can range between 300 and 850, and it's bucketed with the following breakdown:
720-850 - Excellent

690-719 - Good

630-689 - Fair

Below 630 - Poor
These ranges are based on an article from
Nerdwallet
. However, companies who rely on this data can decide to use different ranges based on their risk profiles. The core objective is to maintain as high a score as possible consistently and work to improve your scores if they slip. This is why it is essential to check your credit score frequently to know when changes have occurred.
The main factors in determining your credit score are payment history, utilization ratio, and your total credit profile. For instance, if you max out your credit cards, this is a red flag for lenders.
In 2006, the three credit reporting agencies embarked on a joint venture to create
VantageScore
to compete with FICO. This score is similar to the FICO score, but there are differences. The scale for the score is the same, starting with a low score of 300 and a high score of 850.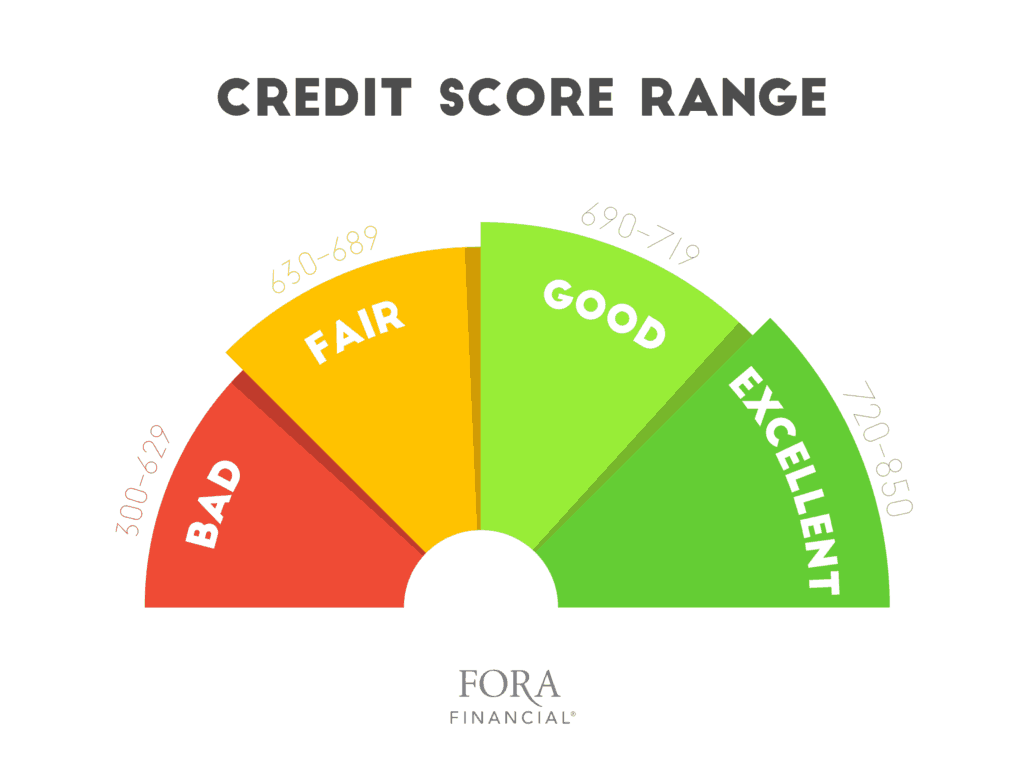 Share this image on your site:
About Your Business Credit Score
Suppliers often extend credit to their business customers. In doing so, they want businesses that are established and have a solid credit history. When business owners keep their business and personal transactions separate, it would be difficult for suppliers to measure the creditworthiness of customers as business transactions will not appear on the personal credit reports. These suppliers instead rely on a business credit report.
Although the dynamics of a business credit score are different, the impact is similar to a personal credit score. Businesses that maintain excellent credit will have more choices available to them than those that don't. They will also become preferred customers in the eyes of suppliers. Customers will feel at ease in buying from financially sound companies. 
A
business credit score
is on a scale of 1-100. Business credit reporting agencies also factor the length of time you've been in business, your payment history, and the size of your company into their score. To a lesser degree, the industry you are in can play a role, too.
To obtain a business credit rating, you'll need to show the business world that you exist as a going concern that is separate from your personal life. You'll need an Employer Identification Number (EIN), which is like a Social Security Number for businesses.
Banks may require businesses to have an EIN to open up a business checking account. One of the easiest ways to obtain an EIN is to form a corporation or a limited liability company (LLC) with more than yourself as an employee. Doing this proves that you're serious about your business. 
Having a phone associated with your business is another factor for separating your business from your personal life. Initially, you could use a
Google Voice
account and forward the calls to your personal number. Eventually, though, it pays to have a separate line for your business.
The Importance of Building Credit
Whether it's for a personal situation or business, building credit is something that everyone should take seriously. It not only makes your life easier but also boosts your overall financial position. This is true for your business and personal finances. This section will explain why this activity is fundamental to your business's financial success.
Building Personal Credit
You work hard for your money, so you should have your money working hard for you. You've likely heard the advice that you should save money for emergencies, and invest for the long-term, which is prudent. However, part of smart financial planning also includes keeping your personal credit score high.
The difficult part of having a great credit score is in starting out. It's a bit of a
Catch-22
, where you need to have established credit to obtain a great credit score.
However, how do you build credit when you're starting from nothing? Building up your credit slowly is the answer to this dilemma. If necessary, have a family member cosign for bigger ticket items like cars or apartment rentals. Once you start establishing a credit history, it'll be easier to obtain credit without anyone cosigning on your behalf.
Having stellar personal credit history is beneficial in several ways. Lenders will be willing to extend credit to you, and you'll receive the best possible terms and interest rates. When it comes to your credit score, it boils down to managing your spending. Creating and sticking to a budget is a surefire way to make this happen.
Having extra funds on hand for emergencies is a crucial part of keeping your credit score high. For example, if your finances take a hit, it may be tempting to use credit cards to keep you afloat in the meantime. Unfortunately, hard times can last much longer than people anticipate. If you run up your credit card balances during this time, you'll find it difficult to pay down those balances.
At this point, your credit rating has probably taken a hit. Once that process begins, it happens quickly. By keeping several months of cash on hand to weather the financial storm can prevent this situation from happening and you'll keep your credit rating intact.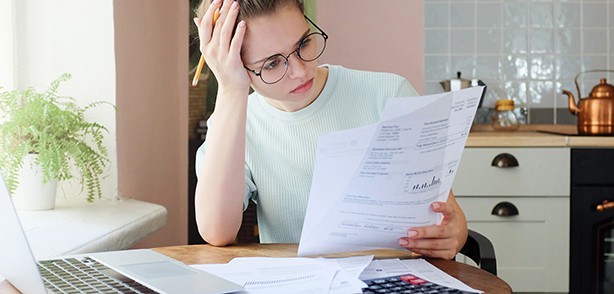 Building Business Credit
Having a strong business credit file will help your business in several ways. First, it'll make it easier for you to obtain funding for your business initiatives. These initiatives may include expansion and renovations, or the funding could be used to maintain healthy cash flow levels.
Your business cycles, also called
working capital cycles
, won't be the same as your suppliers or customers. This means your cash flow will be out of sync. When your suppliers extend terms to your business that are different from the terms you extend to your customers, cash flow shortfalls are likely to occur.
When your business credit scores are high, lenders won't have an issue extending you the cash you need to make up the cash flow shortfalls. They'll also extend credit for capital expenditures that help you expand your business.
Second, the rates you obtain from your financing avenues will be more attractive when your business credit score is pristine. Lenders may still lend to businesses that don't have excellent credit, but it'll almost certainly be at higher rates. The lower the credit score, the less attractive the rates will be from vendors.
Another advantage of having a good business credit score is it could help your supply chain and even help you attract more business. Suppliers want to feel confident that the businesses they supply to will pay them in a timely manner. Having a great business credit score will squelch their fears. 
Potential customers may not want to purchase from companies if they fear those companies are at risk of closing their doors. This may not be an issue for retailers, as consumers can usually find alternatives. However, for BtoB companies that are part of a supply chain, this will be a serious concern.
The tips for building business credit is similar to building personal credit. Establish proper credit channels such as business credit cards, pay your bills on time, and keep business debt to manageable levels.
At Fora Financial, we have a growing library of informational guides. We help business owners learn the intricacies of running a business, and how to navigate the issues many business owners may face. Sign up for our
newsletter
to get more of these great tips and guides.
[cta-newsletter]
About The Credit Reporting Agencies
Credit reporting agencies can be a blessing or a curse. For companies who maintain proper credit, the world is your oyster and you'll have several financing choices at your disposal. For others, however, negative scores from credit reporting agencies will cause significant stress. It'll raise the cost of financing, making it difficult to manage your business's finances.
Credit Reporting Agencies for Personal Credit
If you have ever checked your credit, you likely are familiar with the three agencies for consumer credit. These are Transunion, Experian, and Equifax. If you haven't checked your credit rating before, it's wise to start making this a regular habit. The following contains more information about these credit reporting agencies.
Transunion
Transunion started in 1968 as a leasing company for the railroad industry. It transitioned into a credit reporting agency after acquiring a small credit reporting firm.
The agency offers services to help consumers monitor their credit. Like the other credit reporting agencies, Transunion sells consumer credit information. They also offer trend data services to help predict the credit and debt patterns of consumers, which can help its customers manage risks associated with extending credit.
All consumer credit reporting agencies are required by law to provide scores for free, which is available on the
Transunion
website. This site includes other tools that consumers may find helpful.
Experian
Experian is another credit reporting agency that offers services similar to Transunion and Equifax. The company got its start as an information systems group called TRW and acquired a credit reporting company in 1968. Currently, it's a multinational firm with its headquarters in Dublin, Ireland. 
Experian is legally required to provide a free credit report, as are all the agencies. Consumers can also issue fraud alerts and credit freezes and dispute discrepancies. These functions can all be accessed via the
company's website
.
Equifax
Consumers may be familiar with the agency Equifax as it has made the news recently. The agency experienced a massive data breach, and many felt the company
didn't handle
the situation as effectively as it should have. The result of this breach was a lawsuit settlement for up to
$700 million
. Equifax continues to play an important role in both consumers and business credit reporting. 
Like the other agencies, Equifax captures credit transactions for consumers and sells this data to interested parties. The company offers other services, such as credit monitoring, to consumers. As identity theft has grown, this offering can benefit consumers wishing to keep tabs on their credit history.
Equifax is required (as are the other agencies) to offer a free credit report once per year. The company
provides a link
to this service as well as other credit services such as disputes and credit freezes.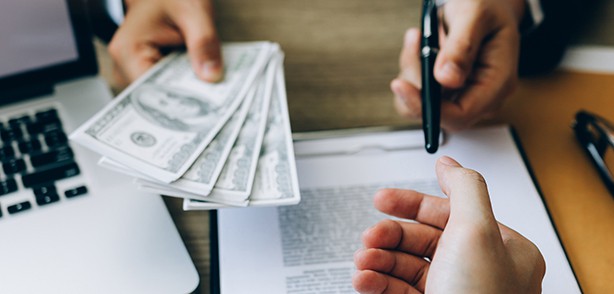 Credit Reporting for Business Credit
A
lack of capital
is one of the biggest reasons listed as to why businesses fail. Therefore, having superb credit will reduce the chances of not getting the capital needed to run your business. The agencies for business credit reporting operate in a similar fashion to personal credit reporting agencies. Two of the major agencies are run by different divisions within the personal credit reporting agencies, i.e., Experian and Equifax.
The methods of scoring business credit are somewhat different than they are with consumer credit. However, it serves a similar purpose. The following are the three biggest players in the business credit reporting industry.
The Big Three for Business: Dun & Bradstreet
Dun & Bradstreet (D&B) captures transactions for businesses and assigns a score based on a Paydex score. This score ranges from 1 to 100, with 100 being the highest and desirable.
The scoring system measures the payment history for companies, as that is a crucial component in credit reporting. D&B uses a Financial Stress Score to determine the likelihood of an owner defaulting on their business loans. The higher the score, the more likely a company will fail. 
Business owners can register with D&B for a
D-U-N-S number
. This number helps the company track credit activity for business owners. If businesses don't register, though, D&B may still create a profile on behalf of a business. This usually happens when creditors report on transactions made by the business.
The Big Three for Business: Experian Business
Experian Business has tools to help businesses manage their credit profiles and to learn more about the profiles of other businesses. The company is one of the three main consumer credit reporting agencies, too. The company has a section for businesses and small businesses.
The tools available for business owners include checking the credit scores, debt collection services, business valuation, and marketing. The company also published a useful guide on
understanding business credit
, which business owners should consider reading. It's a quick read that helps you understand information about credit for businesses.
The Big Three for Business: Equifax Small Business
Equifax Small Business handles business credit reporting and is one of the big three agencies. This is the same company that runs the consumer credit reporting service. Equifax offers business analytics services that help them learn more about trends from the company's data sources as well as insight for the businesses. The company also publishes resources to help small business owners and focuses those resources on specific industries. 
Similar to D&B, the company uses a Paydex score on a scale of 1 to 100. Equifax also has a Failure Score and a Credit Risk Score.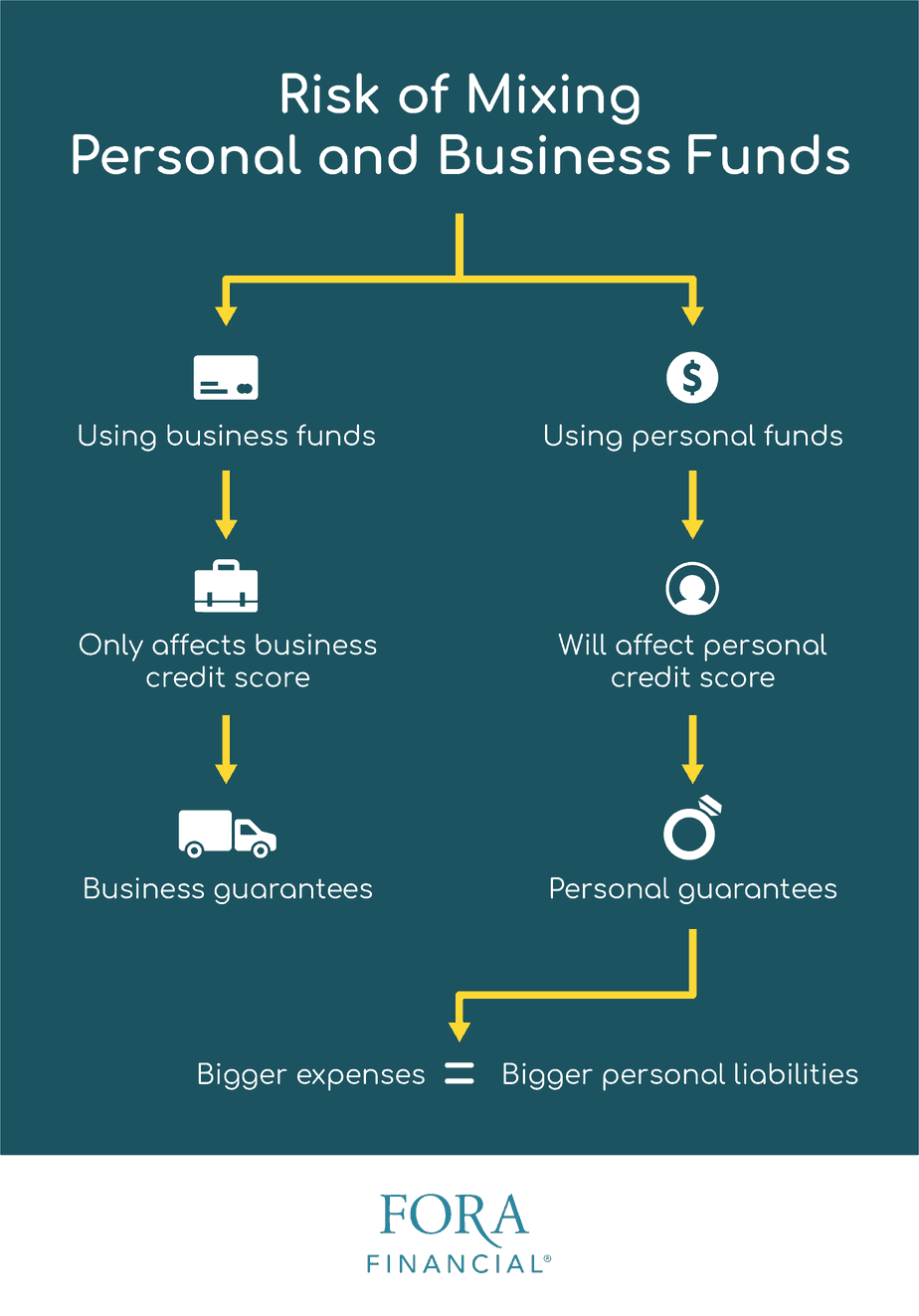 Share this image on your site:
When Do Personal and Business Credit Scoring Mix?
Business owners should try as much as possible to keep their business dealings separate from their personal ones. This is good practice not only for credit profiles and customer interactions, but the IRS also frowns upon the mixing of the two. Business owners will introduce headaches into their lives if the IRS feels they are commingling these two designations too often.
If you
operate your business
as a sole proprietorship or as a single-member LLC, you won't be assigned an Employee Identification Number (EIN). Therefore, the only means for other businesses to check your history is via your personal credit. Lenders and others extending credit will then consider your personal credit history and may require personal guarantees and collateral in certain cases. By obtaining an EIN, you effectively announce to the business community at large that your business is separate from your personal dealings.
Even with an EIN, business owners should refrain from mixing business and personal transactions. Once that barrier is broken, it opens a can of worms in which creditors may revert to checking personal credit when future funding is needed by your company. A few transactions are not likely to trigger problems, but extended uses may.
Another means to
establish your business
as a separate entity is to create a Google My Business (GMB) account. You not only will gain credibility but also you may generate leads. It doesn't hurt to have a company like Google giving your business some street cred. Your business may receive search engine traffic from this initiative.