September 03, 2019
How to Apply for an Equipment Loan
Fortunately, there's another option: obtaining an 
equipment loan
. This type of financing can help you acquire necessary equipment, without having to dip into your business's cash flow. In this post, we'll explain what business equipment loans are and provide steps on how you can successfully apply for one.
What is an Equipment Loan?
Let's say you need to obtain a piece of machinery for your business, such as a commercial oven or computer server. If you don't have cash on hand, or don't want to use the money that's in your bank account for other costs, you can apply for an equipment loan. This type of financing is specifically designed for purchasing equipment and can't be used for other expenses. With equipment loans, you can use the asset purchased as collateral, similar to how a car loan works.
Equipment loans have several benefits:
Interest rates are often reasonable due to collateral.
Since the business loan is tied only to collateral, less documentation is required.
Newer businesses may qualify.
Business and personal credit requirements are often lower.
Typically, you can receive funding within a week.
There are also a few drawbacks
:
Terms are often short (five years or less). If you need long term financing, you may need to look for another option.
Eligibility requirements can still be difficult to meet.
Down payments are usually required in order to qualify.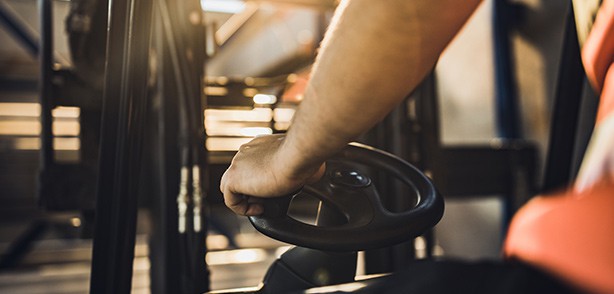 4 Steps to Take When Applying for Equipment Financing:
Clearly, equipment loans have many benefits. Interested in applying for one? Many lenders offer these loans, including traditional banks and online lenders. First, identify several potential lenders. Once you've done that, you'll have to evaluate each lender before preparing and submitting applications.
1. Understand Your Current Position
Before evaluating lenders, you should be able to answer a few basic questions. Why do you need this type of equipment? How could it impact your revenues, profits, and overall business? By knowing the answer to these questions, you'll be more prepared to discuss your options with an equipment lender.
2. Make Sure You Qualify
As you evaluate lenders, check out their eligibility requirements. These will vary from lender to lender, so it's important to ensure that you meet the basic prerequisites prior to applying. Common criteria include:
Credit Scores: Typically, you'll need a score of at least 550 to qualify for an equipment loan, although many lenders prefer scores of 660 or higher.
Time in Business: Some lenders will only provide financing to businesses that have been established for a certain number of years.
Revenues: In order to qualify, you may have to prove that you're generating a specified amount of income.
Keep in mind that some lenders may have additional requirements regarding your business finances or could have less stringent prerequisites than the ones mentioned above. Due to this, you should conduct considerable research prior to applying (we'll get into this later in the post).
3. Determine If You Can Make A Down Payment
When applying for an equipment loan, you may have to make a down payment to qualify. Lenders will want you to be vested in the purchase and receiving a down payment will make them more confident that you're able to repay your small business loan. Usually, down payments will range from 5 to 10 percent. If you don't have enough cash on hand to make a down payment, or don't meet the above requirements, you may not be approved. Therefore, your best bet will be to find a different lender, improve your financial situation to meet the requirements, or seek alternative financing.
4. Research Different Equipment Loan Options
Finally, it's time to start applying! The application process will vary from lender to lender. Still, if you've already figured out your current position and eligibility, you're off to a good start. It's smart to compare your options at this stage. However, make sure you don't apply to more than one lender at a time. Why? Because multiple hard credit pulls can hurt your personal and business credit scores. In addition, make sure you don't take out another loan if you're already paying off a previous one, because this is considered "stacking." Instead, if your 
equipment loan
offer isn't enough to cover your needs, we suggest looking for a different offer.
Is an Equipment Loan Right for Your Business?
Equipment loans are a great financing option for small business owners due to their low interest rates and quick disbursal times. However, you should still 
consider the drawbacks
, such as short terms and the potential that you might not meet the financial requirements. Has your business utilized a term loan to purchase equipment? Tell us about your experience in the comment section below!
Editor's Note: This post was updated for accuracy and comprehensiveness in September 2019.