October 25, 2019
12 Tools Every Remote Business Owners Needs
However, even prior to the pandemic, the number of people in the U.S. that telecommute increased 
159 percent between 2005 and 2017
. In addition, 
Stanford University
 found that on average, 
remote workers
 are more productive than those who work in traditional office settings. Having the right tools is one way to ensure your remote team stays productive and informed, even amidst so much uncertainty. Below, we've listed 12 tools that we think every remote business owner should consider.
The Top Tools for Remote Business Owners:
Team Collaboration Tools:
1. Slack
Slack is a collaboration tool used to organize conversations. You can sort your conversations by topic, project, team, or any other category that's relevant to your business's operations. Using this tool, you can ensure the right people are included in projects and important information is kept organized. One of the most notable benefits of this tool is that it's searchable, so you can easily sift through discussions. Small teams can create a 
free workspace
, while paid plans are available to larger teams at reasonable rates.
2. InVision
InVision is the world's most powerful screen design tool, allowing remote businesses to collaborate, experiment, and test new ideas. The digital whiteboard makes it possible to get instant feedback from teammates while moving projects from the design stage to development. There's also a host of educational resources available if you get stuck. If you're interested in InVision, you can sign up for free. To access additional features, you can upgrade to 
InVision Enterprise
.
Cloud Storage Tools:
3. Box
Box is a cloud-based file sharing service that provides secure content management, workflow, and collaboration tools. It starts with a 14-day free trail, which gives you unlimited cloud storage, seamless collaboration options, and enterprise security. In addition, you'll have access to integrations with over 1,400 business apps. Then, you can 
upgrade to full membership
 for as little as $5/user/month.
4. Dropbox
Businesses use Dropbox to create, store, and share cloud content in one location from multiple sources. This includes Microsoft Office and Google Docs, Sheets, and Slides. The admin dashboard lets you monitor your team's activity, view connected devices, and audit sharing activity. And, since Dropbox integrates with over 300,000 apps, you can likely view all your management tools in one place. 
Team plans
 start at $12.50/user/month.
Video Conferencing and Meeting Tools:
5. Google Hangouts
Google Hangouts is a communication software product. It allows you to connect with your team no matter your location by making video calls available through a simple link. If you use G Suite, your Google Calendar information is available directly within the meeting. That way, you can easily view agenda and meeting details. The 
Basic plan starts at just $6/month
, while Business and Enterprise plans are $12 and $25/month, respectively.
6. Zoom
Zoom allows businesses to combine video conferencing, online business meetings, chat, and mobile collaboration via its centralized administration portal. The Zoom cloud platform delivers secure, high quality service to ensure every call is perfect. And, you can easily switch between voice calls and video chats without having to hang up and dial in. It's free to sign up, and 
paid plans range from $14.99 to $19.99/month/host
.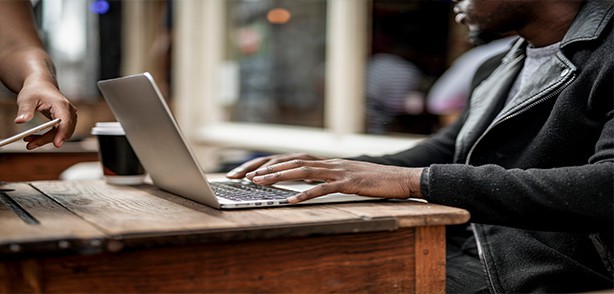 Project Management Tools:
7. Trello
Trello is an easy, free, and visual way to manage your team's projects and content calendar. Its Kanban-style design visually depicts work at various stages of a process using cards and columns. In addition, Trello's Power-Up tools instantly turn your project boards into living applications. To use Trello, you can sign up for free or 
upgrade to Business Class or Enterprise
. By upgrading you can access more team features and Power-Ups.
8. Asana
Asana is a cloud-based project management tool that helps your team collaborate on multiple tasks and projects. Its Timeline feature allows you to create a plan that shows how the pieces of your project fit together. You can also attach emails, files, and tickets to view all relevant information in one place. The Basic plan is free for all users, or 
Premium, Business, and Enterprise plans
 are available for a monthly fee.
Other Helpful Remote Business Tools:
9. CoSchedule
CoSchedule is a marketing calendar and social, content, asset, and work organizer in one. Its suite of tools makes it possible for businesses to publish more content, meet deadlines, and prove your team's value. CoSchedule's vast offerings mean it's on the more expensive side, with 
monthly plans starting at $150/month.
10. Wagepoint
Wagepoint is an online payroll software that lets you pay employees and independent contractors. In addition, it ensures that you're staying compliant with federal, state, and local payroll regulations. Using Wagepoint, you can conveniently pay your employees at the same time or add multiple Paygroups for payrolls on different frequencies. Plus, if your payroll doesn't vary, you can set Wagepoint up to run itself automatically. Wagepoint offers a 
simple pricing formula
 of $20 base fee plus $2 per employee per payroll.
11. Close.io
Close is the only all-in-one CRM to offer lead management, calling, email automation, predictive dialers, and more. Sales activities are automatically organized to help you reach your goals. You can also boost productivity by connecting to Close's integrations. With 
pricing starting at $35/user/month
, it's also one of the most reasonably priced CRMs available.
12. Doodle
Doodle takes all the hassle out of trying to coordinate calendars with your team members. Using Doodle, you'll get a clear visual snapshot of each person's availability. With the ability to check availability across time zones, you can easily schedule your next remote team meeting.
Pricing starts at $4/month for one user
 and increases as you add users.
Conclusion: Evaluate All Your Business Tool Options
The right tools can help you 
boost your team's productivity
 while working remotely. Of course, these solutions are just a sampling of what's available to business owners that are working from home. Do you have any other tool suggestions for remote businesses? Share them with us in the comment section below?
Editor's Note
: This post was updated for accuracy and comprehensiveness in July 2020.