February 22, 2020
Compare and Contrast: ICO vs IPO When Raising Capital
While they can both help your small business raise capital and grow, there are differences in the way they're regulated and raise funds. Let's dive deeper into
ICO vs. IPO
so you can gain a better understanding of how they work.
ICO vs IPO: Why Does This Matter?
ICOs and IPOs give people the chance to invest in your business. The stage of your organization as well as what you'd like to accomplish will dictate which strategy you should pursue. If you're a startup, for instance, you won't be ready for an IPO, making an ICO the better choice. With an ICO, you can receive funding with minimal commitment and fulfill your short-term goals. On the contrary, if you're a mature business that has reached a high private valuation, an IPO may be right for you.
(ICO) Initial Coin Offering
ICO
is an acronym for Initial Coin Offering. During an ICO campaign, you'll offer crypto token to anyone who wants to support or invest in your business. To do so, you'll list your campaign details in an informal white paper, which outlines the goal of your project and how much capital you need. If you're able to meet your ICO requirements in the set time frame, you can use the funds to begin or complete your project. On the other hand, if you don't meet them, your campaign will be deemed unsuccessful and you'll return the money to your token investors. An ICO can help you if you're a startup or fairly new business who wants to meet your short-term financial goals.
Requirements
Currently, there are no formal requirements for who can launch an ICO. You can use this strategy to try to obtain funding, regardless of whether you're a startup or have been around for years. All you really need is the technology to get set up and time to create a white paper that describes your project. A bit of money won't hurt either.
Investor Requirements
Just about anyone can participate in an ICO. As long as they have the currency, they're welcome to invest in your business. Ideally, they'd already be set up with a cryptocurrency wallet for
Bitcoin
or Ethereum. So how do investors find ICOs they'd like to participate in? Most of them use the internet to stay up to date on new projects, while others network with fellow investors online and in-person.
How It Works
Once you create a white paper, you'll likely post it on a website or app, promote it, and ask investors to give you money. When you get an investor, understand that they won't have ownership in your business. Instead, they'll hope that the currency they pay for will eventually increase and make them money. Since ICOs are fairly new to the market, it's a good idea to consult a legal advisor who can guide you through the process and inform you of any potential pitfalls.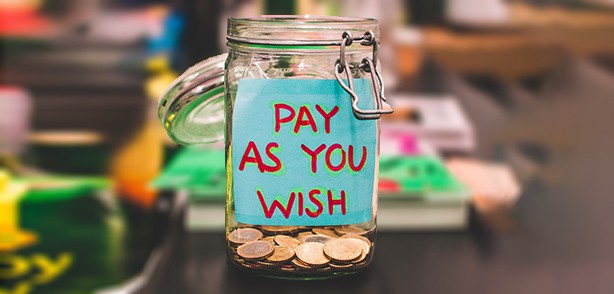 Advantages
The most notable benefits of ICOs for your small business include:
Easy to Launch: Since there are a number of services that allow anyone to produce crypto tokens, you can start fundraising right away.
Very Liquid: Traditional investing typically forces investors to keep their money tied up for several years. With ICO, however, they can cash in and out whenever they please.
No Formal Regulations: There are no governing bodies that regulate an ICO. As long as you have a white paper, you can pursue one.
Significant Returns: You'll enjoy a great return on investment if the value of the tokens bought during your ICO period increases.
Potential Disadvantages
Here's a brief overview of some of the drawbacks of ICOs.
Risky: Unfortunately, many ICOs fail within the first several months so if you initiate one, you can't expect to succeed.
Fraud Potential: Since there's no formal oversight, ICOs can easily turn into fraudulent endeavors.
Costly to Implement: By the time you consider all costs including legal fees and PR expenses, you may spend about $500,000 to implement an ICO.
(IPO) Initial Public Offering
IPO
or Initial Public Offering helps established businesses go public. It's a formal process you must complete if you'd like to be listed on a stock exchange. So how do you define Initial Public Offering? Put simply, an IPO is when you sell your organization's shares to the public and collect funds. It's a big step for your business as it can provide you with access to a great deal of money and make it easier for you to grow and expand. Therefore, it's only a good idea if you've reached a high level of maturity and financial stability.
Requirements
To register an IPO, you must file a statement with the Securities and Exchange Commission (SEC). The statement should include a prospectus with risk factors and financial statements potential investors will likely want to see. You'll have to work with professionals such as lawyers, underwriters, and accountants throughout the process. Once your prospectus is released to the public, you'll go on a road show and meet with potential investors and attempt to sell your stock. Essentially, the prospectus becomes your resume and road show acts as your job interview.
Investor Requirements
To learn about businesses that are about to go public, potential investors can search S-1 forms that are filed with the SEC. If they find an IPO they'd like to invest in, they must register with a brokerage firm. In most cases, the firm will require them to meet certain transaction or net worth requirements. Fidelity, for example, states that before investing in IPOs, an individual
must have either 100,000 or $500,000 in household assets or at least 36 trades a year
.
How It Works
Once your business decides to move forward with an IPO, you'll notify the U.S. government. Then, you'll generate investor interest and wait for underwriters to set a price. In the event your business successfully files an IPO, your privately owned company will no longer be privately owned. The investors who buy its shares of stock will be considered your new owners.
Advantages
The greatest perks of IPOs are as follows:
Increases Business Opportunities: When you go public, you expose yourself to individuals and organizations that may have never found out about you otherwise. This may lead to more business opportunities and increase your chances of success.
Attracts Top Talent: If you raise money via an IPO, you can recruit quality employees by offering stock options and other impressive benefits.
Improves Reputation: Generally speaking, public companies earn more respect from the public than private organizations. If you become a publicly traded company, you'll be viewed as larger and more efficient than some of your private competitors.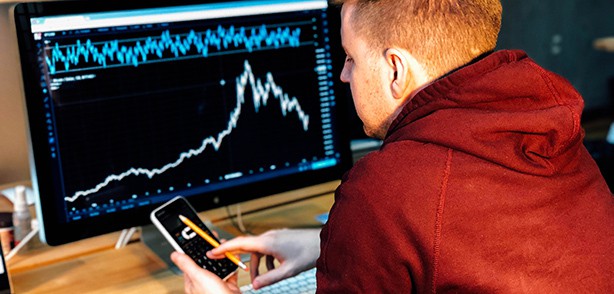 Potential Disadvantages
A few disadvantages of IPOs include:
Long Process: Perhaps the most notable disadvantage of an IPO is how long it takes. It's not uncommon for the process to go on for six months or even longer. This is mainly because there are a number of legal procedures you must follow before you can put your stock up for sale.
Expensive: If you decide to go the IPO route, you'll face fees for underwriting, filing, reporing, and more. Unfortunately, these can add up very quickly and take a toll on your finances.
Pressure to Perform: You may experience pressure to do well and keep your investors happy because your performance will be reported every quarter.
Which To Choose?
So is it better to pursue an ICO or IPO? The answer depends on your unique business and long-term goals. If you are a startup owner who's trying to gain funding to get up and running, an ICO may be the ideal option. It can give you the money you need to buy equipment, hire employees, market your offerings, and do anything else you need to launch successfully. However, if your business has been around for quite some time, an IPO may make more sense. This is particularly true if it's financially stable and at the point where it wants to swap private ownership for public. An IPO can allow you to expand your operations and grow. In addition, it can give you the chance to build a strong reputation and open the doors to a variety of opportunities. Before you choose an ICO or IPO, be sure you understand how it works as well as the pros and cons that come with it. This way you can make an informed decision that allows your organization to thrive for years to come. At Fora Financial, we strive to help business owners succeed. Sign up for our newsletter today for more business tips. [cta-newsletter]