January 07, 2020
The Pros And Cons Of Time Tracking Tools For Employees
So, how can you track the way your employees spend their time? Automatic time tracking tools were created for this specific purpose. They make it easy to record how much time is spent on a high-level task like a website build or granular tasks like SEO optimization. In this post, we'll take a closer look at what time tracking tools are, in addition to their pros and cons.  
What Is Time Tracking In A Business Setting?
It's your responsibility to empower your employees to perform. Time tracking is one way you can accomplish this. By providing them with a quick and convenient way to track their time, you can evaluate their performance with minimal effort. 
Once you know about their
productivity
, you can identify areas for improvement, set realistic goals, streamline reporting and invoicing, and improve communication. So, why wouldn't every business implement time tracking?
The reality is that many employees don't want to track their time. They may feel like they're being micromanaged or you don't trust them. Fortunately, there are things you can do to get your team on board and take full advantage of employee time tracking. Here are some suggestions. 
Explain the Goal:

When you explain the main goal of time tracking, employees are more likely to view it in a positive light. State that time tracking will help your employees improve the way they work so you can maximize revenue and improve your bottom line. 

Communicate Expectations:

Time tracking does not mean your employees have to track what they do every minute of every day. Inform them of what they need to track and how much time they should spend on tracking each week. 

Don't Use Time Tracking Against Your Employees:

Remember that your employees need breaks and time to recharge before they switch tasks. If you do notice a long-term trend or habit that may be problematic, however,approach them with empathy. 
4 Time Tracking Tools for Business Owners
Fortunately, there are plenty of time tracking tools at your disposal. The right employee time tracking software is user-friendly and easy to implement. It should also be affordable and align well with your employees' workflow. 
To make your search for the perfect time tracking tool a bit easier, we've compiled a list of some of the best time tracking tools on the market. Each tool has its own pros and cons so be sure to do your research before selecting one. 
1. Toggl
Toggl
focuses on making time tracking simple. To start automatically tracking time, all you have to do is click "start" when you begin and "stop" when you're done. You can integrate Toggl with your desktop, Chrome, Mozilla, Android, and iPhone. There's a free plan that comes with a variety of time-tracking tools, weekly reporting, and unlimited project and client creation. 
2. Harvest
With
Harvest
, you can track time, expenses, and billable hours. You can also turn billable hours into invoices. Harvest has a free plan that'll allow you to create up to two projects, and unlimited project plans that are priced at $12 per user per month. To try it for free for 30 days, you can sign up for a trial. 
3. Hubstaff
Hubstaff
makes it easy to monitor and track employee scheduling and time. You can use it to take up to 3 screenshots per 10-minute period, track mouse movements and keyboard clicks, and monitor internet and app usage. Hubstaff offers four plans that range in price from free to $20 per user per month. 
4. Tick
While most time tracking tools charge per user,
Tick
charges per project and supports unlimited users with each plan. If you work on numerous projects and have a large team, Tick can save you a great deal of money.
In addition, you can use Tick to track with real-time or manually by entering data. There's a free plan, as well as four other plans that cost anywhere from $19 to $149 per month.
Pros Of Tracking Your Employees' Time
Several of the noteworthy advantages of time tracking your employees include:
Accurate Estimates and Billing:

When a client inquires about a new project, you can review historical data from similar projects. This can allow you to estimate the time and cost with accuracy. In addition, it'll ensure less discrepancies between estimates and bills. 

Improved Capacity Management:

You can use the data from previous projects to gain insight into your current capacity. Essentially, employee time tracking can help you determine whether you can take on new client projects. You can also ensure you assign the right job to the right employee and get the most out of your team. 

Greater Productivity:

Time tracking will let you know how your employees are spending their time so you can improve productivity. You'll be able to uncover hours of "dead time" or time that's spent on activities that aren't generating revenue. 

Clearer Objectives:

When your team members are tracking time during certain tasks, they'll be able to set clear goals and eliminate confusion. Everyone will know what their team members should be doing. 

Communicate Progress:

It can be difficult for employees to track their progress without time tracking. With a time tracking tool, they'll find it easier to inform their managers about deadlines and determine whether they need more support. 

Better Tracking of Remote Employees:

Remote work

is more popular today than ever before. If your employees work remotely, you can keep an eye on their time management and ensure they're performing their jobs well. 

Time Savings:

Some jobs require employees to fill in timesheets manually. This can be a time consuming process. An automatic time tracking tool can resolve this issue by gathering all required data. 

Decreased Costs:

Productivity loss can cost your business a lot of money. By investing in time tracking and making productivity a priority, you can increase revenue and operate more efficiently.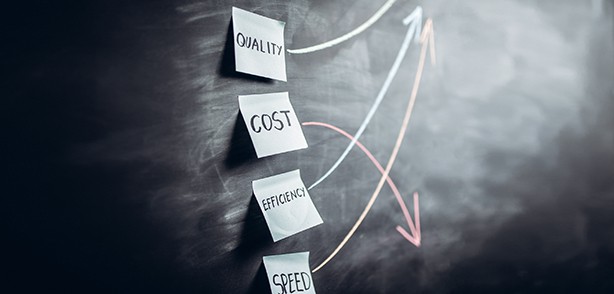 Potential Cons Of Time Tracking
The major drawbacks of time tracking include:
Decreased Employee Morale:

If you implement a time tracking tool, your employees may feel like you don't trust them. For this reason, it's important to clarify why you're tracking time. State that time tracking can increase transparency and reduce micromanagement. 

Risk of Micromanagement:

Time tracking can reduce

micromanaging

by giving you a good idea of what your employees are working on. However, you may still be tempted to micromanage and nitpick every detail of their work. Make every effort to give your employees space and show you trust them. 

More Time and Money:

Even though time tracking is intended to save time and money, it may do the opposite. Improper implementation or the wrong tool can cost you valuable time and money. Choose a solution that offers automation, clear metrics, and comprehensive reporting.

Busy Work:

Busy work

is any activity that brings no value yet is performed so that employees can stay busy. Time tracking may cause your employees to fill their days with busy work instead of tasks that improve your bottom line. Let your employees know that it's okay for them to take breaks during their work day. As long as they're doing their jobs, they won't have to worry about any consequences. 
Our Final Thoughts
Since time tracking comes with some disadvantages, you may be wondering if it makes sense for your business. However, it still may help improve your operations. Time after time, research shows that time tracking is a great way for you to improve your productivity and increase revenue. It may be just what you need to take your small business to new heights. 
At Fora Financial, we strive to help small business owners like you succeed. Sign up for our newsletter today for more small business tips. 
[cta-newsletter]