February 22, 2020
The Many Advantages of Tableau Visualization
The importance of business intelligence can't be discounted. For many small businesses, proper data analysis is crucial for taking things to the next level. Profitability, accounting, operational data, and more are vital for making educated decisions. Having a strong business intelligence strategy may seem like a massive undertaking. However, as one of the best tools in data visualization, Tableau can help!
What is Tableau?
Tableau is a potent data visualization tool. In fact, Tableau is the fastest-growing and most widely used BI tool in the industry. Tableau assists in simplifying raw data into digestible bits of information. Analyzing data and
performance metrics
is extremely fast through Tableau. The visuals are developed in worksheets and dashboards. One of the major draws to Tableau is that it's viable for non-technical users. People of all skill levels can develop dashboards with minimal technical knowledge. Tableau offers robust features that set it apart from competitors, such as:
The ability to blend data from multiple data sets and sources
Real-time analytics and animated dashboarding
The legitimate collaboration of data between team members
One of the most beneficial aspects of Tableau's software is that it doesn't require programming skills. Plus, there are multiple "levels" of Tableau software, making it ideal for businesses of all sizes. For better understanding, Tableau's data analytics software can be split into sharing or developer tools.
Sharing: These tools share reports, dashboards, and visualizations created through developer tools. Think of this as the output source. The Tableau products in this category are Tableau Reader, Tableau Server, and Tableau Online.
Developer: Tableau development tools are utilized to turn data into visual aids. Tableau's products that fall into this category are Tableau Public and Tableau Desktop.
How Does Tableau Compare to Alternatives?
A few of the most common equivalents to Tableau in the data visualization space are Domo, Power BI, and Sisense.
Domo
isn't a tool for newcomers. Instead, it's a reliable option for companies with business intelligence experience. With impressive sharing features and unlimited data storage, it works great for big data. However, compared to Tableau, the UI isn't intuitive, and the learning curve is extremely steep.
Learn more about Domo via their official website.
Microsoft's
Power BI
is another strong option for data visualization. It has impressive levels of usability and is a great data visualization tool. The biggest draw to Power BI is that it integrates wonderfully with the Microsoft Office Suite. However, the web and desktop versions divide their data prep tools. In addition, refresh cycles are limited to the free or less expensive versions of Power BI.
Learn more about Power BI from Microsoft's website.
Sisense
is a smaller option for business data visuals. It appeals to seasoned business intelligence users via comprehensive feature sets. However, it can frustrate newcomers to the data analytics world, especially for smaller businesses.
Get the scoop on Sisense via their official website.
There are plenty of other data visualization tools on the market today. They include such names as Chartio, SAP Analytics Cloud, Salesforce Einstein Analytics, and more. However, the above options are great for businesses large and small, while most other tools are enterprise-level.
Advantages of Tableau Visualization Tools
Tableau has extensive benefits for businesses large and small. With strong data visualization, business owners have fast insight into their operations. Via fast, interactive dashboards, Tableau allows rapid development and analysis of data. With impressive ease of use and a smaller learning curve, the barriers to entry for dashboard creation are broken. Tableau also provides fast connections inbuilt across a vast array of data sources. With access to alternative scripting, many opportunities exist for those willing to code them. Finally, you'll be hard-pressed to find a visualization tool with
stronger responsiveness
and mobile support. All in all, Tableau is a top data visualization tool. Below, we'll review the benefits further.
Incredibly Strong Data Visualization
Tableau is many things. However, most importantly, it's a tool specialized in data visualization. As such, it exists to make complex calculations and large data sets far simpler to interpret. The data visualization aspect of Tableau is especially beneficial. From the blending of data to  responsive dashboarding and beyond, Tableau is the ultimate reporting tool for businesses. The real purpose of Tableau is a simple data visualization tool. It was developed to provide insight into questions that can't be quickly answered by staring at spreadsheets. Since its inception, it has grown into one of the most popular data visualization and reporting tools on earth. Per Tableau themselves, "from connection to collaboration, Tableau is the most secure, flexible, and powerful analytics platform for data." Their visualization capacity elevates people via the power of data. It was built for the individual. However, it can easily be scaled for enterprise use.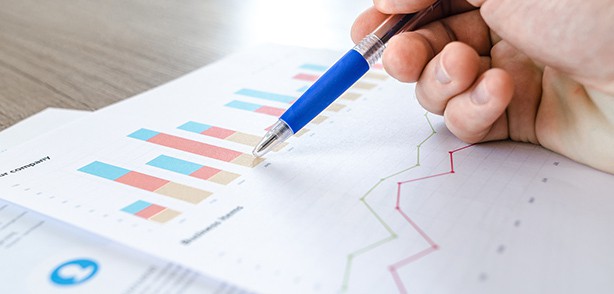 Fast Creation of Interactive Dashboards
Tableau comes with intuitive, drag-and-drop,
WYSIWIG
functionality. Are you into web development for your small business? If so, there are many parallels to the
WordPress CMS platform
. With Tableau, users develop interactive dashboards and visualizations at a blazing fast pace. Impressively, you don't need advanced data science knowledge to get started creating beautiful dashboards. Tableau's user interface can be customized with variations of color, design, chart type, and more. It does this while also constraining users from creating visuals that go against best practices for visualizations. If you're interested in some persuasive examples, we recommend browsing the
Tableau Public Gallery
.
Ease of Use, Smaller Learning Curve
Tableau has extensive visualization types, all geared towards ease of use for the user. It has a far lower learning curve and barriers to entry than alternative visualization software and tools. Tableau was developed to ensure minimal frustration from end to end, developer to the consumer. The software's simple developer tools, usage, and interface is a quick study, with ample online resources. They also have one of the largest communities online for support, discussion, and more. Finally, Tableau is so vast they have a massive conference each year that draws tens of thousands.
Simple Data Connections Across Mediums
Tableau is an absolute data powerhouse with amazing capabilities for handling large data sets with ease. Preparing millions of rows of data across multiple source types and data sets is quick and straightforward. The variety of data sources that one can easily connect to inside Tableau for analysis
is staggering
. From server-based relational databases to cloud-based data sources, advanced data is within reach. Developers can also connect to web-based data sources, big-data, ODBC, and simple spreadsheets. Different visualization types can be developed with abundant data sources without impacting dashboard performance. This is done thanks to data extracts, which can be read about
in-depth here
. Plus, Tableau features options to allow users to connect to live data sources. This data can then be refreshed automatically to draw in new and updated information.
Alternative Scripting Language Access
Avoiding performance issues and ensuring dashboard optimization is a considerable push in Tableau. To prevent these issues, developers can use R or Python scripting languages. Utilizing Python scripts can assist with taking load time off of Tableau via data cleansing. However, it should be noted that Python scripting isn't natively-accepted in Tableau currently. There's also the Tableau SDK. Per
a report
, Tableau SDK is a set of functions that can be called from within C, C++, Java, or Python. They are meant to create tableau extracts and publish them on Tableau Server.
Responsive Dashboards with Strong Mobile Support
Tableau dashboards are focused on incredible reporting features with responsive dashboarding opportunities. Unlike alternative tools, Tableau data visualization lets developers customize dashboards for multiple devices. One dashboard can be effectively used across desktops, tablets, and mobile devices with ease. In addition, Tableau automatically recognizes the screen resolution of any device. This allows the software to adjust, ensuring that reports are displayed efficiently.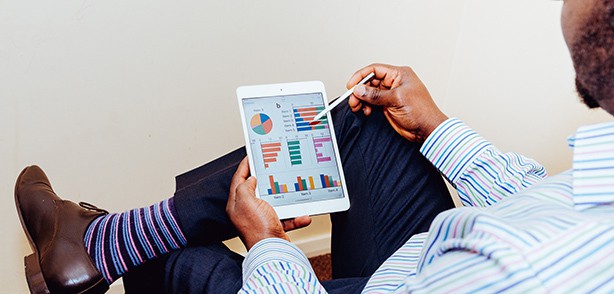 Potential Downsides of Tableau Visualization Tools
While there are ample benefits to Tableau visualization tools, we must also point out potential downsides. There are some challenging aspects of Tableau that should be noted. Below are some of the issues that business owners and developers may face.
Tableau doesn't provide a native option to refresh dashboards via scheduling automatically. As such, possibilities are either manual refreshes, or custom coding via API, Javascript, Python, and more.
Tableau's tools aren't entirely open source. Power BI dashboards can be imported directly into Tableau. However, Tableau dashboards would need to be wholly rebuilt to work with other software.
The conditional formatting options available in Tableau is limited to 16 rows. While this seems ridiculous, it follows dashboarding and visualization best practices. Remember, Tableau isn't meant to be a spreadsheet software, but instead focused on dashboarding. It should also be noted that formatting across fields is a manual process, and not universal.
Parameters in Tableau are static. Only a single value is selectable in a parameter. When the data changes, the parameter needs to be manually updated.
Responsive dashboards can look buggy when on a significantly smaller screen than the developer's, and vice versa. If a dashboard developed on a laptop screen is shown on a large screen desktop monitor, it may look strange. The trade-off is a fixed-size dashboard, which could cut off on smaller screens.
Tableau is made to be a visualization tool. As such, the amount of pre-processing of data available may not be up to snuff for some. It includes data blending and table joining across sources, as well as changing of data types.
However, data cleansing gets difficult. Options available to do this come in the form of additional tools. Two great options are Tableau's own Tableau Prep, as well as the extremely powerful
Alteryx
.
One of the most apparent downsides that turn off smaller businesses is the cost associated with Tableau. When maintaining strong security, Tableau highly recommends its Server option. Tableau Server 8-core costs upwards of $175,000, as well as a cost per user per month. One alternative is the limited Tableau Online, which forgoes the initial price but retains the user cost.
Our Final Thoughts On Tableau
Overall, Tableau is one of the most influential business intelligence tools available. Taking large data sets from your small business and turning them into objective reporting is crucial to growth. A full Tableau suite lets you go from raw data to actionable analytics and reports in a flash. Tableau Prep provides everything necessary to prepare and scrub dirty data clean. With Tableau Desktop, powerful tools provide stronger opportunities to understand the data. From Desktop, interactive dashboards are published to Tableau Online or Tableau Server. Here, data can be shared with business owners, managers, and decision-makers in business. Tableau's complete suite of products allows for the spread of accurate, data-driven decisions. All in all, there's no doubt that Tableau is a monster in the data visualization space. Tableau visualization is one of the best ways to ensure actionable steps are made to provide better insight into data. Whether your business is just a few team members or a massive corporation, Tableau has a solution for you. Are you interested in receiving more software tips? Sign up for the Fora Financial newsletter! [cta-newsletter]