December 19, 2019
Top 5 Best CMS Platforms For Your Small Business Website
In fact, less than two thirds, or 64 percent, of small businesses actually have a website. With the help of a Content Management System (CMS), you can get ahead of the competition.
Let's start by defining what a Content Management System is, and the service it provides to users. 
What Are Content Management Systems (CMSs)?
A CMS is a web-based application that allows multiple users to manage digital content, data, and website traffic information. In action, a CMS helps users create content, edit pages, publish content, archive posts and analyze website information. Basically, a CMS guides users to improve their websites, making the process as easy as possible. While different Content Management Systems are designed for various business types, many have been created specifically for
small businesses
. 
Here are some examples of different organizations that use Content Management Systems to make their online experience a little smoother:
Corporate companies with expansive websites or portals

Online stores that experience heavy traffic

Branches of the government and nonprofits

Community organizations such as schools and churches

Blogging platforms
In short, you don't have to own a business to benefit from using a CMS. If you run any kind of website or online platform, finding the best CMS software can lighten your workload. In addition, it can increase traffic on your page.
Even so, small businesses stand to gain a lot from a CMS, as they often operate against high levels of competition. Why not update your site to make it as attractive as possible to consumers? If you're just starting a small business, consider a reliable, popular CMS program as an important
start up cost
. 
How To Use a CMS Platform
While business owners can make their websites using a CMS, they can also use it to update their existing online presence. By unlocking new design and editing features, you can get an improved version of what you and your customer sees. 
For example, have you ever tried to edit a website page, only to lose your work with one wrong click? Many Content Management Systems have features to ensure that your page saves different versions as you go. From discovering new templates to custom coding scripts, Content Management Systems can make your site as detailed or minimal as you'd like.
Features Present in the Best CMS Platforms
Business owners' needs vary depending on their goals, industry, and current website functionality. Nevertheless, these are some features you should consider when selecting the best CMS for your website:
An industry-specific service that caters to your needs.

Website hosting capabilities that support WordPress.

Provide simple steps for web development. If you can get the domain for free using the service, that's even better. 

A website builder that allows you to save your work as you make changes.

Website organizational elements like tags, contacts, and direct messaging with admin users.

A CMS designed with small business owners in mind.

Flexible landing page templates, that allow you to drag and drop elements like text boxes, images, and videos.
The Best CMS Platforms for Businesses: Our Top 5
Between managing employees, helping customers, taking inventory, and overseeing budgets, you probably don't have time to learn coding. That's okay! If it's worth your time, a CMS will take care of all the tedious technological components for you. This will give you time to update your website and focus on other areas of your business. 
Keep reading to discover our picks for the best performing CMS platforms for small business owners. 
WordPress
Affordable, user-friendly, and multidimensional, WordPress is a great starting place for creating small business websites. In fact, WordPress powers over 35 percent of the web. This CMS makes designing your website especially easy, as they have hundreds of project themes to choose from. If you're looking to monetize your website, take advantage of the WordPress tools like WordAds and Google Analytics integration. 
WordPress allows users to start with a free version, which they can continue using without having to upgrade. However, users are encouraged to upgrade packages for more storage space, themes, tools and customization capabilities.
Here are their four pricing levels:
By selecting the Business level, you'll get custom plugins and themes, 200GB storage, and live support. This costs $300 per year. 
If you need assistance, WordPress's customer service team, also known as "Happiness Engineers," are available via their website to answer questions.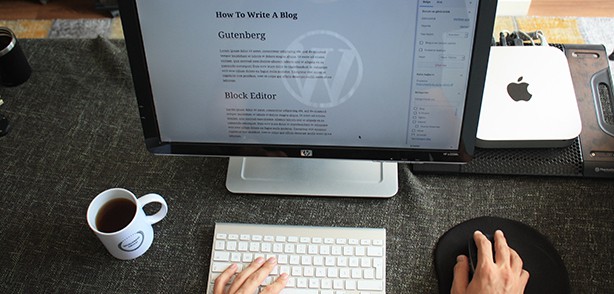 Drupal
Drupal is a powerful CMS, but takes a little more application and background knowledge than some other CMS programs, like WordPress. Because of this, some government agencies use Drupal to power their websites, including the White House. Drupal offers services by industry, which can be a great way to customize your CMS before you input data. 
Similar to WordPress and Joomla, Drupal is an open-source. CMS's are either open-source or closed-source.
There are numerous benefits of using an open-source CMS. The benefits include that they're cost effective, updated frequently, and have accessible codes—which is great for multiple user situations. However, this also means they can be more susceptible to hackers. 
If you're interested in using Drupal, you can download it for free, but it can be expensive to upgrade. Since it's a little more complex than other CMS options, it might require developer services, which can be pricey. If you build your business website using Drupal, prices start at $3,000. 
Joomla
Joomla is a CMS solution that prides itself on being user-friendly and secure. Powering nearly 2 million active websites and over 9 percent of all business websites, Joomla is free to download. In addition, it offers free online courses to help users maximize the software.  Open-source and designed for collaboration, this CMS is intended to simplify code sharing if multiple users are making edits. 
Joomla has scalable features to allow users to add to their virtual toolbox as their company grows. When your company inevitably grows, you can transition your website easily, instead of conducting a massive overhaul. 
Joomla also has the unique ability to speak your language. Featuring over 70 translation packs, you can make your website multilingual to reach a wider audience. If your company provides information in multiple languages, Joomla could be a great choice because it has multiple language features. 
Serendipity
The basic level of Serendipity is meant to provide a reliable engine for casual sharing online. this can include blogging or posting to a personal website. With additional plugins and themes, this CMS can be used for small business needs as well. That being said, you should consider a more advanced CMS if you're handling a large company's website.
Free to download, Serendipity primarily places their emphasis on ease of use and simple design. This CMS could be a good choice if you're starting your company website and want a simple platform to use.
Typo3
Typo3 offers a CMS which covers a lot of valuable ground. Multilingual capabilities, digital marketing features, scalable website security and flexibility for growth as your company changes. It's also the most widely used enterprise-level CMS. This means that many IT and marketing teams use Typo3 to manage their company website. 
To start, you can download the Typo3 CMS for free. Or, you can experiment with the trial offered on their website before downloading. 
Our Final Word
Most people would agree that successfully starting and managing a small business is no easy task. When you're wearing numerous hats, it can be easy to let your performance slide in every position you fill. With online sales and the expansion of ecommerce businesses, occupying a presence online can only help your company grow. 
Before choosing a CMS, consider writing out exactly what kind of system you're hoping to find. What features are most important to you? Are you looking for a CMS with strong data analysis features? Do you want a CMS system with great customer feedback? If you find a CMS platform that seems like a good fit for your business, it might be worth pursuing.
Did you like this article? Sign up for our email newsletter to get business tips straight to your inbox.
[cta-newsletter]