December 23, 2019
Cloud-Based Accounting Software for Small Business Benefits
Investing in accounting software for small business is less expensive and won't require constant updates. Plus, because the software is hosted in the cloud, you can access your information on any device.
This article will explain how your business could benefit from implementing cloud-based accounting software. In addition, we'll also recommend a few of the best accounting software for small businesses. 
What is Cloud-Based Accounting Software?
Traditionally, business accounting software was hosted on your computer's hard drive and accessed on your desktop. In comparison, cloud-based software is hosted remotely on the cloud.
Instead of storing the software on your hard drive, the software can be accessed over the Internet. Since there's no need to install the software on your computer, you won't be responsible for conducting routine maintenance updates. This allows businesses to operate more efficiently and cut costs.
Plus, since the information is hosted in the cloud, you can access your company's financial data from any device. Multiple employees can even view the same version of this data, no matter where they're located. 
Advantages of Accounting in the Cloud
Many business owners find cloud-based accounting software more affordable, flexible, and scalable than traditional software. With most types of software, the learning curve is low.
Listed below are
eight advantages
of using cloud-based accounting software for small business operations. 
GST Return Compliance
Your GST Compliance Rating is a score that measures how well your business adheres to GST rules. This score matters because it can impact how your tax refunds are processed, so you want to make sure you file your annual returns on time.
You can make this process easier by using GST-enabled accounting software. It can pull the necessary information from your invoices, making it easier for you to file on time. In addition, you can program your software to send you automatic reminders when your GST returns are due. 
Time Savings From Automation
You can save yourself a lot of time by implementing the automation features on your accounting software. Plus, you can schedule recurring payments to process automatically every month and can even send invoices to regular clients.
Access Your Data From Anywhere
Remote work
is becoming more common, so you need a way to access your business' information across all devices. With cloud-based accounting software, you can track your company's financials, whether you're on your desktop, mobile phone, or tablet. Plus, some software comes with a mobile app where you can manage your account there.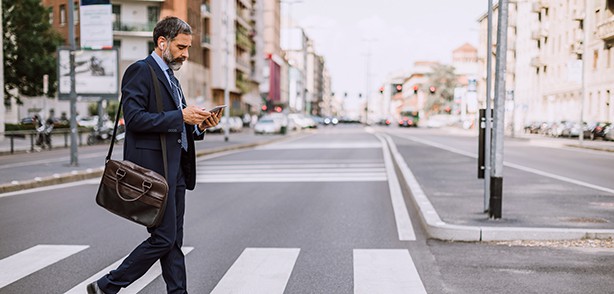 Get Your Information in Real-Time
With cloud-based software, you can track expenses in real-time. This gives you a bird's eye view of your company's financials. It also makes it easier for you to manage cash flow, pay vendors, and track your company's revenue. 
Improvements in Accuracy
Cloud-based accounting software is far more accurate than any Excel spreadsheet you could come up with your own. The software syncing automatically to your business bank and credit card accounts, so it removes the likelihood of human error. 
Ease of Collaboration
Occasionally, you'll need to collaborate with other people to review your company's financial information. Your accountant will need access to this information, and you may provide access to other employees. Cloud-based software makes it easy for multiple people to access this information and collaborate remotely.  
Support Availability
When you use cloud-based accounting software, you also gain access to that company's tech support. Most companies offer phone support, live chat, email support, and an online forum where you can ask questions. 
Installation is Not Necessary
And best of all, when you use cloud-based software, there's no installation necessary, and you don't have to store the information on your computer's hard drive. This protects your data and makes it easier for you to access your business' financial information quickly. 
Potential Disadvantages of Accounting in the Cloud
There are many advantages to using cloud-based accounting software, but it won't be the right option for everyone.
Here are a few downsides
you should consider:
The software may not have all the specialized features you need.

You'll need to put robust security procedures in place to ensure your data remains secure. In addition, you won't be able to access your data without a reliable internet connection.

There will be a monthly subscription fee. 
Our Best Options
If you're interested in utilizing cloud-based accounting software, we have a couple of recommendations for you. Here's an overview of the best accounting software for small business owners. 
Sage Intacct
Sage Intacct
is a great option for mid-sized companies that need to generate financial reports. This cloud-based software comes with a free 30-day trial and 24/7 tech support. The software has a lot of functionality, but may not be as intuitive to use as other options. 
Multiview
Multiview's accounting software
is best for enterprise companies with more than 50 employees. The software provides detailed analytics, financial forecasting,
inventory management
, flexible workflows, and more. It's pricier than other alternatives, but the company does offer a free demo. 
NetSuite
NetSuite
is an excellent option for small to medium-sized businesses. The software provides real-time reporting, CRM, inventory management, and more.
To help you use the software efficiently, the company offers training, in addition to free webinars and 24/7 customer support.
Deskera ERP
Deskera ERP
is a financial and inventory management system with numerous advanced features. It allows you to manage purchases, track inventory, and monitor sales all in one place. The software is fairly easy to use, and the company offers a free trial for new customers. 
Are You Ready To Take To the Clouds?
If you're looking for a flexible, streamlined way to manage your company's finances, cloud-based accounting software could be the way to go. The right software will make it easier for you to collaborate with your employees, and view up-to-date financial information regardless of your location. 
Just make sure you find the right option for your company. Depending on the size and type of business you run, some types of software will be a better fit than others. 
[cta-newsletter]