May 14, 2019
Why You Should Open a Business Bank Account
While you can use your personal bank account in some cases, opening a business bank account has several advantages, both practical and strategic. The good news is that setting up a business bank account doesn't require a lot of time or startup capital. If you're prepared with the required documents, you can have your account up-and-running within a
day or two
.
6 Reasons You Should Open a Business Bank Account:
1. Protect Your Personal Assets
As a business owner, you run the risk of being sued for a variety of reasons. For instance, you may find yourself in the undesirable situation of
defaulting on a loan
or line of credit, leading your lender to seek payment. Regardless of the circumstances, keeping your business finances separate helps protect your personal assets against claims and creditors. In addition, a dedicated business account can help protect your personal identity from fraud or theft. You can
open a business bank account
using an employer identification number (EIN), which allows you to keep your Social Security number — the portal to your personal financial life — private. An EIN is easy to establish with the IRS. Once you
complete the online application
, you'll immediately receive your unique number, which is ready for use.
2. Make Filing Your Taxes Easier
Not only does a business bank account allow you to keep your business funds separate, it also isolates your business cash flows from your
personal transactions
. This makes it easier to prepare your taxes, since you can track all your debits and credits in one place. Not to mention, if you're audited by the IRS, clean recordkeeping can make the process simpler.
3. Look More Professional
It may seem obvious, but having a business bank account instantly gives you more credibility with your customers, vendors, and suppliers. A less obvious benefit is the tax treatment you'll receive as a legitimate business operation. As an established business, you can deduct certain expenses on your tax return and potentially take a loss if your business isn't profitable. However, if you're not making money year after year and the IRS views your small business as a
hobby
, you can't deduct the associated expenses to offset other income. Opening a business bank account is one step you can take to prove that your business is real and set up for profit.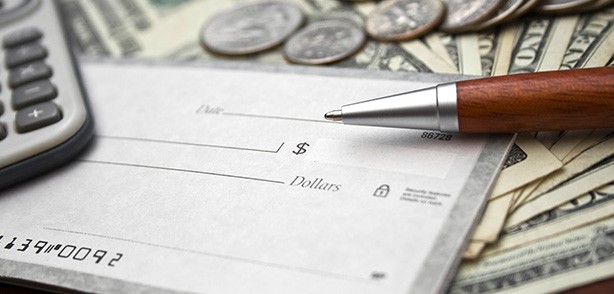 4. Build a Business Banking Relationship
Once you open a business account, you can start establishing trust and building a relationship with the associated bank or credit union. While this may not seem like a huge advantage at first, it may help you secure additional financing down the road. A positive track record can improve your chances of being approved for a business loan, line of credit, or credit card — all of which can be challenging to obtain when your business is new.
5. Structure as a Partnership, LLC, or Corporation
If you're a sole proprietor, you may be able to get away with using your personal bank account to collect and make business payments. However, once you choose to operate as a partnership, limited liability company (LLC), or corporation, you'll need to establish a separate bank account. In a partnership, at least two people need access to the account. Since you probably don't want to share your personal account information, a business account allows you to name multiple people who can transact on behalf of the business. In addition, since LLCs and corporations are considered
separate legal entities
, your bank will require you to have a business account completely separate from your personal account.
6. Be Able to Sell Your Business
Finally, if your goal is to eventually sell your business or transfer ownership, having a separate business bank account will help facilitate the process. Not only must the account be transferred to the new owner at the time of sale, prospective buyers will also want to scrutinize the business's transactions and financial performance before making an offer. Having a dedicated business account will allow you to share your bank statements without disclosing any personal financial information.
Conclusion
Having a business bank account benefits your organization at any stage. While it may seem like an unnecessary step when you're first starting out (and potentially not earning much money), taking the time to complete the necessary paperwork and separate your finances at the outset can save you from potential frustrations and difficulties in the future.