June 17, 2019
Review: Southwest Business Credit Card
With the right travel-focused credit card, your business can significantly save on a variety of different expenses, such as flights, car rentals, and hotels. In this post, we'll review the 
Southwest Rapid Rewards Premier Business Credit Card
. We'll also discuss the application process and explain how this card can effectively enhance your business.
Is the Southwest Business Credit Card Right for You?
What Are the Southwest Business Credit Card Benefits & Drawbacks?
The Southwest Rapid Rewards Premier Business Credit Card is a VISA card that is issued via Chase Bank. The card is available for both personal and business uses, but its target market is business professionals who frequently spend money on airfare and want to take advantage of the card's rewards program. The card's widespread popularity is because you can rapidly accumulate 2 points on every purchase. Below, you'll find more information about the points offers:
The card's welcome offer provides you with 50,000 miles if you spend $4,500 within 3 months from account opening.
By spending $3,000 on purchases within the first 3 months of being a cardholder, you'll immediately be rewarded with 60,000 bonus points.
You'll be eligible to receive an additional 6,000 bonus points following your cardmember anniversary.
As long as your account remains open, your Rapid Rewards points won't expire. In addition, you'll receive unlimited points on every purchase, and double points on Southwest Airlines and Rapid Rewards hotel and car rental purchases. Other benefits include travel perks, flight discounts, no foreign transaction fees, and no blackout dates. The primary drawback of this credit card is that annual fees are above average. It's important to note that the fee is $99, which is applied to the first billing statement.
How to Apply for the Southwest Business Credit Card:
Applying for the Southwest Rapid Rewards Premier Business Credit Card is relatively simple. The card can be 
directly applied for
 using Chase's main website. When applying as a small business owner, both your business and personal financial information will be considered. This business information that's required will include your business type, number of employees, tax identification number, and other relevant information. In terms of personal information, you'll be asked to submit contact details, gross annual income, and your current Rapid Rewards Number (if applicable). If you're currently not a Rapid Rewards member, you'll be automatically enrolled upon approval.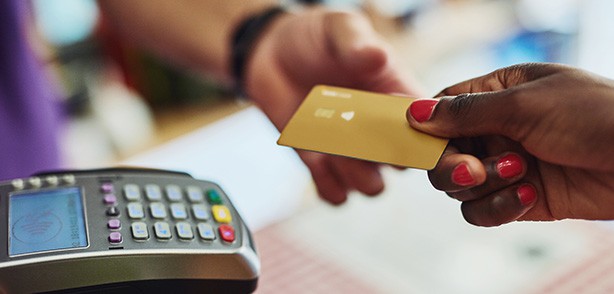 How to Qualify for this Credit Card:
When compared to other travel credit cards, qualifying for the Southwest Rapid Rewards Premier Business Credit Card is more difficult. To qualify, you'll typically need to have an excellent credit score (750 or above). Also, your business' financial details may affect your ability to be approved. If your credit is less than excellent, you may want to consider waiting to apply until your finances improve. It's also crucial to note that if you've opened more than 5 credit card accounts in the past 24 months, you won't qualify for this card. However, some business cards are excluded from this rule.
What Are the Southwest Credit Card's Fees and Limitations?
The Southwest Rapid Rewards Premier Business Credit Card offers numerous benefits, but it also has a substantial number of fees. As previously mentioned, the card has a $99 annual fee. Contrary to some comparable alternatives, the annual fee applies to the first calendar year of cardholding unless otherwise waived. The Southwest card also imposes a variable APR between 17.74 and 24.74 percent. Like the annual fee, the APR is applied on the day the credit card account is opened. Other fees include a balance transfer fee ($5 or 5 percent) and a cash advance fee ($10 or 5 percent). However, as stated, all foreign transaction fees will be waived.
The Possible Uses of the Southwest Business Credit Card:
Naturally, a card like this one that comes with significant benefits will have several possible uses. If you frequently book Southwest flights, then you'll be able to quickly earn free flights. Between the initial points for opening, cardmember anniversary points, and double points earned through Southwest purchases, earning usable points is relatively easy. The earned points after you spend can be used for flights, hotel stays, gift cards, and access to certain events. Planning company retreats, presentations in other cities, and attending industry conferences are all tasks that can be made easier with this credit card. Typically, the larger your business, the more beneficial this card can be.
Conclusion: Consider this Credit Card If You Frequently Travel for Business
Overall, the Southwest Rapid Rewards Premier Business Credit Card can be very beneficial for certain businesses. The primary drawbacks of this card are the annual fee and relatively high APR. In addition, this card can be difficult to qualify for if you don't have excellent credit or have recently opened a significant amount of other credit card accounts. Still, if you frequently spend money on airfare, hotels, and car rentals, this might be the right card for you.
Editor's Note:
This post was updated for accuracy and comprehensiveness in June 2019.