December 04, 2019
Leverage Online Reputation Management, Control the Narrative
What is Online Reputation Management (ORM)?
The online reputation of your small business includes, but isn't limited to, reviews posted about your business online. If your small business has a physical, brick and mortar location, these online reviews will be found in places such as Google My Business and Yelp. If your small business is entirely online, reviews may come from marketplace products such as Etsy and Amazon, or may even filter through your business's website.
In addition to reviews from consumers, your online reputation will include:
Blog posts about or regarding your small business

Comments about your small business on social media and forums

News regarding your small business, like published articles on newspaper sites
To monitor your online reputation effectively, we suggest following these online reputation management tips. By doing this, you can attract potential customers and ensure your business is positioned for success.
How to Monitor Your Small Business' Online Reputation
The first step to improving your business's online reputation is to see where your current online footprint stands. There are many reputation management companies and tools that can help with this. Still, you should start by setting alerts for mentions of your business and stakeholders, setting up profiles on review sites and social networks, and appoint a team member or third party to act as a community manager.
Set Google Alerts for Your Business Name
Google Alerts
is one of the most powerful free tools for online reputation management. With Google Alerts, you can input keywords that are related to your business and be notified via email or text message whenever any online news is indexed that contains your business's name.
The
process of setting up
a Google Alert is very straightforward. Navigate to Google Alerts and enter a topic you'd like to receive notifications about. Then, determine the frequency of alerts, languages, where you'd like your information to come from (both source-wise and geographic) and more.
Set Up Profiles on Review and Social Media Sites
Every review site, whether it be as large as Google or a small review site, weighs on your brand's overall online reputation. By taking control of this, you can provide a stellar user experience for anyone interacting with your business on the Internet.
Many social media and review websites allow businesses to create profiles that include vanity URLs featuring your small business's name. To drastically cut down searches for your specific business' vanity URL, we suggest using a tool called
KnowEm
. This site aggregates social media platforms, directory listings, review websites, domains, and more to ensure that your online reach is as broad as possible.
When you create these profiles, you shouldn't leave any loose ends. Ensure that all contact information is up to date, and write compelling, keyword-researched descriptions. This will help your review and social media website pages to appear in Google searches for your local business.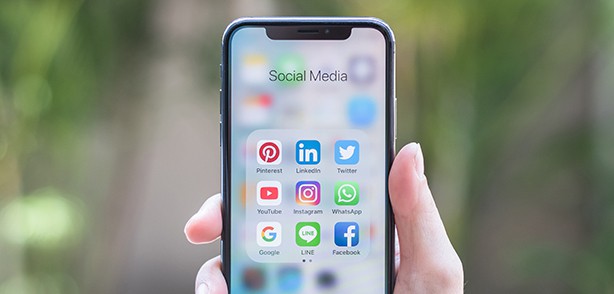 Appoint A "Community Manager"
It's essential to appoint someone to manage your reputation online actively. It doesn't need to be a dedicated ORM professional, but it's crucial that this person actively monitors your business's online presence.
Remember, failing to respond to customer reviews and comments can put a dent in your business without you even realizing it. Many complaint posters will expect a same-day response. If they don't receive it, they may take their business elsewhere.
Ensure your community manager remains active on any social media channels where you maintain a presence. They should check review sites daily, and stay up to speed on Google Alerts for news about your business.
In addition, it's essential to create an SOP (standard operating procedure) to manage review responses. This goes for everything from lengthy answers to the simplest of "thank you" messages.
How to Improve Your Online Reputation
Your business's online reputation is often more important than many business owners realize. A stable local or niche-based reputation assists in attracting additional leads. As more people leave reviews of your business, its credibility in the public eye improves.
Plus, extensive online reviews with a strong track record of positive feedback can provide boosts in organic search results. Google My Business signals and other review signals (think Yelp, TripAdvisor, and more) are some of the most influential factors that affect search results for local business websites and brands.
Below, we'll review some of the most reliable methods to improve your online reputation.
Request Reviews (The Right Way)
If you want to review customer reviews, you might as well ask! Per
this report
, 70 percent of customers will leave a review for a business if they are asked to do so.
If you receive feedback from satisfied customers in your brick and mortar store, mention that you maintain a presence on specific review sites, and would appreciate they write a review on those platforms.
Another way to earn reviews is to send out email blasts to frequent customers. When you send these emails, include links to review sites like Google My Business, Yelp, and Trustpilot will make it easy for recipients to quickly leave a review.
However, it's important to note that you can break the terms of service of various platforms (and risk page suspension) if you try to incentivize positive reviews in any way. Therefore, you shouldn't offer rewards in exchange for positive reviews.
Use Stellar Reviews in Marketing
One of the best marketing strategies is to
use customer reviews as testimonials
on your website and other marketing materials.
When you receive a glowing review, it's vital to reach out to that customer directly to request permission to utilize their content in your marketing materials. If permission is granted, this positive review can be transformed into a compelling infographic-style testimonial showing proof of concept for your product or service.
These testimonials can improve your email marketing, social media, direct marketing, and testimonials on your website. They show proof that consumers can trust and enjoy your products or services. From here, things can cascade, and other customers might want to be recognized by your business through their own positive feedback.
Ensure High-Quality Products or Services
Ensuring that your customers receive very high-quality products or services is a two-pronged approach. For one, the actual product or service that you are offering needs to be worth its weight in gold.
For instance, if you own a small hotel or bed and breakfast, make sure that your customer experience is top-notch. If you own a restaurant, providing well-plated, delicious food for every customer is crucial. And if you are an eCommerce seller, ensuring that products arrive quickly, in good condition will go a long way towards getting positive feedback.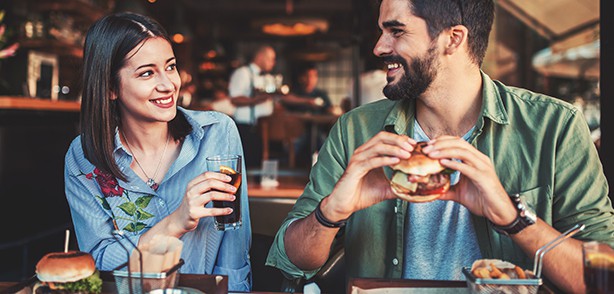 Know When to Respond and When to Stay Silent
It's not always a good thing to respond to negative feedback. In some cases, responding with "your side of the story" will only worsen the situation.
Take the case of the website
Ripoff Report
. This website is the bane of existence for businesses large and small. They rank highly for search results for business names and continue to grow daily.
Many reputation management professionals will agree that the best course of action isn't to bother responding to Ripoff Report allegations, regardless of the truthfulness and gravity of what the grievance-holder has to say. Responding only serves to add more relevant content to the page, boosting it further in search results for your business name.
A better method is to begin a campaign to utilize web properties that your small business controls to try and suppress the negative press. This goes for any large scale consumer-review focused website. And remember, it is far better to be
proactive than reactive
with your online reputation. 
Realize When To Pull Out The Big Guns
There may come a time when it feels like you've exhausted all avenues at your disposal. Maybe you received an onslaught of negative reviews after something you or an employee said publicly. Or, perhaps someone wrote a negative review about your company on the Better Business Bureau website. These things happen.
If your small business' budget allows, this is when it may be time to recruit professionals. Online reputation management professionals are large firms such as
Reputation Defender
and
5WPR
, or smaller entities such as
Slate ORM
and
Thrive Agency
. These companies exist to help small businesses regain control of their online reputation.
The Process of Dealing with Online Feedback
Think of it this way: if a customer gives your business a call to discuss the services rendered or product received, no business owner in their right mind would hang up and not digest the feedback. The same should go for online reviews on large-scale review platforms.
Whether positive or negative, you should respond to this feedback, as it's a method to build customer relationships. If positive, responding to reviews shows that you care about your customers and their opinions. If negative, it shows the same, and that you're willing to learn from mistakes and fix them going forward.
Responding to reviews can also benefit your presence on search engines like Google. Remember, Google notes that one of the ways to improve rankings in local searches is to respond to and manage reviews appropriately. This is because, when you acknowledge customers' questions and complaints, you provide value to them.
When your business receives a new review, here are the basic steps you should follow to respond and react appropriately:
Thank them

: Customers have taken time out of their busy schedule to provide feedback on your small business. That is valuable, free market research for your business. Thank the customer for their time, even if it contains negative comments.

Address their feedback or concerns

: If the feedback isn't favorable, don't go on the defense. Let your customers know that you're looking into the situation. Use review details to consult with the appropriate people to get their take on what happened. If the feedback received is positive, reiterate in your response to show the value you put in your customers' words.

Continue the conversation

: If a customer provides negative feedback, ask them to continue the conversation privately to avoid public drama. More details can be obtained through private email conversations or phone calls, which will help you get a better understanding of the situation.
Why Your Online Reputation Matters
What customers say about your business is a strong determining factor in if your company will succeed. Due to this, you should take reviews and press very seriously.
When you receive bad reviews, take the necessary steps to fix the situation. This can, and usually does, lead to positive press for your small business in the future. When feedback is positive, recognize those who took the time to leave the feedback.
For more tips on how to market your small business, please subscribe to the Fora Financial newsletter!
[cta-newsletter]