January 26, 2021
How to Dispute A Credit Report Mistake
In addition, fraud and identity theft can be prevented with careful monitoring, and you might even catch errors made by the credit bureaus. Although you can't 
remove negative information
 from your credit report, you do have the right to dispute anything on your report that you think is incorrect. And if you're proven to be right, the disputed item can be fixed or erased. In this post, we'll explain how you can dispute credit report mistakes, so that you can protect your business and ensure that you are in good financial standing.
3 Tips for Disputing Credit Report Issues:
1. How to Identify Incorrect Information on a Credit Report
Each year, you can get one
free credit report
from each of the three major credit reporting bureaus (TransUnion, Experian, and Equifax). And it's easier than you think – all three companies share one website, 
Annual Credit Report
, to provide yearly reports as mandated by the Fair Credit Reporting Act (FCRA). You can get monthly updates from certain credit cards, but official reports come from these three main bureaus. Whether you're checking your personal or business credit, you should use all three credit reporting companies to get one credit report every four months. If you notice errors on your credit report, it's important to act on it right away. Negative marks on a credit report can severely hamper your access to financial programs, regardless of if the mark was made in error or not. After you notice a mistake, you should proactively take two steps:
Notify the company that provided the information that you believe that there's an error.
Notify the credit provider to let them know you're looking into the error and will keep them posted.
In both cases, you'll need to provide personal information such as your social security number, phone number, and required documentation. The credit bureaus have online portals for managing disputes, but a formal letter is better to help explain the situation.
2. How to Notify a Credit Bureau
When you write a letter to a credit bureau about incorrect information on your report, make sure you document everything. Make copies of any statements that are relevant this dispute and include a copy of your credit report with the mistake highlighted. In addition, don't send original documents with your letter, as you may need them in the future for your credit file. Be sure to explain clearly why the mistake is erroneous; the more evidence you can provide, the better your chances will be of receiving a quick response. The credit bureau is required by law to investigate and make a report within 30 days, but this can take an additional two weeks if corresponding by mail. If the bureau investigation turns up nothing on your behalf, you can ask for a note of the dispute to be made on your report.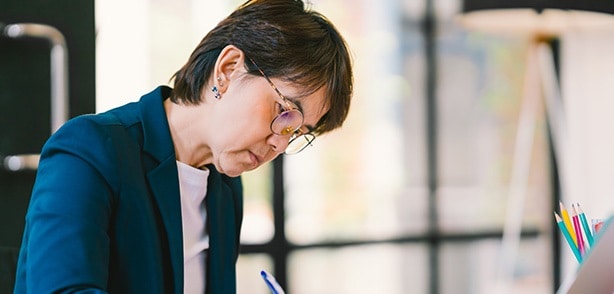 3. How to Notify a Credit Provider
If you can't find a resolution with the credit reporting bureau, contact your credit provider and ask them to make note of the error. As you know, your credit provider is the company that provided you with the financial product that's responsible for the potential mistake, in most cases. This could be a credit card company, student loan servicer, or bank. Send them a certified letter (just like sent the credit bureau) explaining the mistake with copies of pertinent documents. When the provider next reports to the credit bureaus, they'll have to note the disputed account. If the information is found to be incorrect, the company must report its findings and any corrections to the credit bureaus immediately. If they fail to do this, they could hurt your credit scores, so it's crucial that they promptly rectify the situation.
Final Thoughts
Credit report errors can be damaging when it's time to 
apply for a business loan
 or credit card. Getting denied is difficult enough but imagine getting rejected over another firm's mistake. In addition, a poor credit score can be challenging to improve, so don't let credit report mistakes cause you unnecessary stress. As previously mentioned, take advantage of the free reports offered by major credit bureaus and monitor your score frequently. Also, keep this 
FTC sample dispute letter
 bookmarked in case you need to challenge a mistake. Credit report errors can be easy to fix if you're prepared and have the right process in place.
Editor's Note: This post was updated for accuracy and comprehensiveness in January 2021.