November 05, 2019
What Is A Business Credit Score? Business Effects and More
With a high business credit score, you can secure competitive interest rates and terms on loans, get approved for more affordable insurance rates, and even protect your personal credit. 
Your business credit score is essentially an indicator of your business's financial health. While business credit scores are similar to personal credit scores, there are some notable differences, which we'll explain in this post. 
In this post, we're going to review:
What business credit scores are.

Why building business credit is important.

The business credit reporting agencies are out there.

How each business reporting agency comes up with their business credit scores.

How business credit affects your business.
About Business Credit Scores
[caption id="attachment_9229" align="alignleft" width="614"]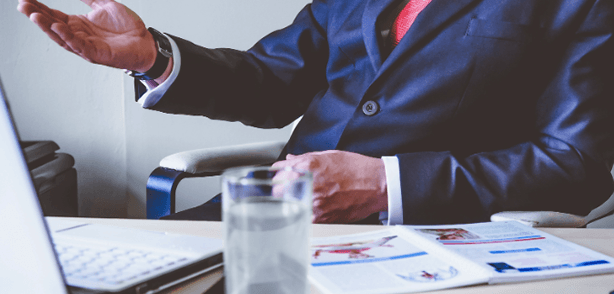 From Pexels.com[/caption]
Just like a FICO score represents how creditworthy you are, your business credit score shows the creditworthiness of your business. To generate your business credit score, lenders use the payment history and information found on your business credit report. 
Any time you apply for a loan or other financing product, a lender will look at your business credit score to determine whether you'll qualify for their options. They'll also use your score to decide on the interest rate and terms to offer you. 
If you have a high business credit score,
you'll be considered a responsible borrower and can land the very best interest rates and terms.
The key differences between a personal FICO score and a business credit score are:
Range:

Unlike personal FICO scores that range from 300 to 850, most business credit scores are in the zero to 100 range.

Uniformity:

While consumer credit bureaus use FICO algorithms to calculate a business credit score, there aren't any industry standards for business score algorithms. Therefore, each business credit bureau has its own way of calculating it.

Access:

You may receive a free personal credit report once a year from Equifax, Experian, and TransUnion, which are the three major personal credit bureaus. If you'd like to view your business credit report, you'll be charged a fee.

Privacy:

Your personal credit score isn't available for anyone to view. However, your business credit report can be accessed by just about anyone as long as they pay for it.

Types of Information:

In most cases, your business credit reports include details about the accounts your company has, not your personal accounts. Keep in mind that despite this, some lenders may still look at your personal credit before extending financing.
The Crucial Nature of Building Business Credit
If you hope to get approved for a lease, loan, or line of credit for your business, building business credit is essential. A strong business credit history can also allow you to receive more favorable interest rates and/or terms from lenders and vendors. 
In addition, an established business credit history may make you eligible for financing without a personal guarantee, which puts you on the hook for the debt if your business can't pay it back.
To build your business credit score, follow these tips.
[caption id="attachment_9230" align="alignnone" width="614"]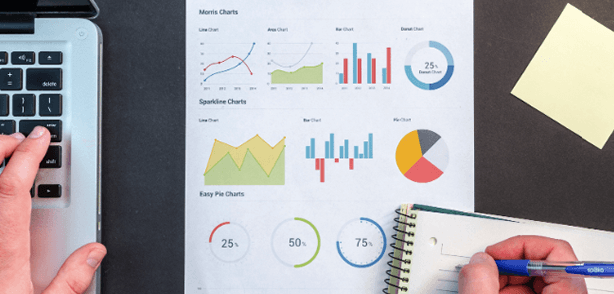 From Pexels.com[/caption]
Legally register your business:

The first step to building business credit is incorporating or forming an LLC so that you can get a federal employer identification number.

Instead of using your Social Security number, business credit reporting agencies may use this number to track your business credit.
Obtain a business card and business bank account:

Once you get a

business credit card

and bank account that you strictly use for business purposes, make on-time payments, and keep your credit utilization low. 

Prioritize vendors who report payments:

When you're selecting vendors for your business, it makes sense to go with the ones that have confirmed they report payments to the credit bureaus. Also, pay them early whenever possible.

Monitor your business credit reports:

Get into the habit of checking your business credit reports at least a few times a year. If you find any errors or inaccuracies,

dispute them

right away.
About the Credit Reporting Agencies
As stated, Dun & Bradstreet, Equifax, and Experian, which are the major credit reporting agencies have their own methods of determining how creditworthy your business is. They usually collect information from banks, business credit card issuers, and trade associations. Despite the fact that they state the information they gather is carefully vetted, there may be errors in your business credit report.
Credit Reporting for Business Credit
While each business credit reporting agency has their own way of calculating business credit scores, they will all examine your payment habits, credit accounts, outstanding balances, and credit utilization. 
If your business has any legal and public records such as bankruptcies or liens, it's highly likely that these will also play a role into your business credit score. The industry, age, and the size of your business may be factored in as well.
Let's dive deeper into each of the three business credit reporting agencies.
Dun & Bradstreet
When calculating your business credit score, Dun & Bradstreet examines how timely your payments are to vendors and suppliers. Their Dun & Bradstreet PAYDEX score ranges from zero to 100 and is used by many lenders to determine whether or not to grant a business loan and what interest rate to offer. Other credit reporting agencies incorporate the Dun & Bradstreet PAYDEX score in their scores.
If you'd like to increase your Dun & Bradstreet PAYDEX score, try to pay your bills on time and ask suppliers to report your positive behavior.
These strategies can help you achieve a high credit score for business loan.
Experian Business
Experian's CreditScore report includes your business credit score as well as your public records, payment history, and account information. While Dun & Bradstreet's Paydex score focuses on payment histories, Experian looks at multiple factors when calculating business credit scores. 
The bureau collects credit information from lenders and suppliers, local, county, and state legal filings, and collection agencies. In addition, it considers how long you've been in business and how large it is. If your business depends more on vendor terms than bank loans, an Experian business score may be of greater value.
Equifax Small Business
Equifax evaluates businesses in three different ways: the credit risk score, business failure score, and payment index. The business credit risk score shows how likely your business may become delinquent on payments and ranges from 101 to 992. It measures the size of your business, the amount of time since your oldest financial account has been opened, and your available credit limit on revolving credit accounts.
The purpose of the business failure score is to give lenders an idea of the likelihood of your business closing within 12-months and ranges from 1,000 to 1,610. It looks at whether 
you've had any delinquent accounts or late payments in the past 24 months and how much of your credit limits you've been using over the previous three month period.
It's important to note that the payment index isn't intended to predict how your business will behave in the future. However, it does show the amount of payments your business made on time and is measured on a zero to 100 scale.
How Does Business Credit Affect Your Business?
The reality is that your business credit can make or break your business. If you put in the time and effort to establish strong business credit, you'll find it easier to grow your business. Banks, investors, and other organizations will view you as a responsible financial partner and be willing to offer you favorable terms and rates, lower insurance premiums, and higher lines of credit. 
On the other hand, if your business credit suffers, small business lenders may not want to work with you or extend high-interest rates and unfavorable terms that make it difficult for you to accomplish your goals. 
The Small Business Administration, which is the United States government agency that supports small businesses, reported that delayed or insufficient financing is one of the most common reasons for entrepreneurs to pursue business financing. By establishing a good business credit score from the start, you can avoid this problem and increase your chances of succeeding. 
If you value your business, the importance of building your business credit shouldn't be overlooked. Once you've incorporated your business, leased an office, or applied for a loan, you'll likely have a business credit profile to check.
Even though business credit reports will cost you some money, it's important to check your score every six months or so to ensure your business is on track.
Now that you know all about business credit, it's time to create a game plan for how you'll build and maintain a high business credit score for your organization. With a bit of patience and persistence, you can earn a score that gives your business the opportunity to thrive.