February 25, 2020
The 10 Best Link Building Strategies for 2020
In a world of
white hats and black hats
, there's ample discussion surrounding inbound link generation. However, the tried and true methods to do so aren't often divulged. This is surprising, as link building strategies aren't as challenging to implement as most businesses realize.
Link building (the right way) can be thought of similarly to
social media marketing
. If you provide stellar content, and you get this content to the right audience, expect them to share.
With this information in mind, below is a quick primer on link building and our best strategies for 2020.
What Is Link Building?
Inbound links, more commonly known as backlinks, are a form of off-page search engine optimization. In the link building process, you're essentially "earning" links from other sites that lead to your content.
The person who receives the link refers to this as a backlink. These can be either nofollow or dofollow links. Dofollow is the most coveted, as they provide stronger "link juice".
Backlinks, however, differ from outbound links and internal links. An outbound link points to an external website. An internal link is a link from a website to a different page on the same site, like
this
. 
Strong backlinks work to perform two beautiful tasks for your web properties: traffic and rankings.
Quality link building drives traffic to your site:
If a website posts a link back to your website on their, their readership may click through to your site. You'll benefit significantly from this referral traffic.
For example, if you clicked the link above to the Debanked article, you might find yourself on their site. In any other capacity, would you have ended up on their web property?
Link building assists greatly in ranking high for keywords:
They let search engines know that your site should be considered a thought leader on a relevant subject. The more backlinks earned from high-quality sites, the higher the likelihood you rank in SERPs.
Useful inbound links come from websites with clout and utilize natural anchor text. Anchor text is the text copy that is being hyperlinked,
like this one
(anchor text here is "like this one"). Natural anchor text means you aren't merely linking to all sorts of things from all directions.
Search engine algorithms are very understanding of how links work. For this reason, generic anchor text (see more, click here, etc.) can be every bit as valuable as keyword-specific anchors.
How Do Link Building Strategies Fit Into Your Marketing Plan?
Link building is often referred to as "
off-page SEO
." As should be expected, this process should take place once you have your website adequately built and live. It's not best practice to put the cart before the horse. 
In a way, your website is the foundation of your business's "house." On-page SEO can be considered the walls, while off-page SEO and link building is the roof. Altogether, they provide your website visitors, or house guests, shelter to feel safe about the products or services you provide.
The Best Link Building Strategies For 2020
While there are ample link building strategies you can incorporate into your marketing plan, some are better than others. This is because some strategies have lasted the test of time; these strategies are typically considered far more "white hat" than alternatives. 
Link Out To Other Sites On Your Site
Blogs were developed to be social tools. The more you link to other sites, the higher the likelihood that another blog will reciprocate.
In addition, it's impossible to cover every topic on your blog, no matter how targeted your niche. For this reason, it makes perfect sense to leverage the vast wealth of the Internet's resources. These services to make your website visitor's experience far more informed and effective.
Perform Guest Post Outreach
The first thing you need to do to perform strong guest post outreach is to write a stellar blog post. Instead of posting it to your website, shop it around.
Find blogs inside your niche (or cross-niche for an added challenge). Next, ask them if they'd like to post your content as a guest post in exchange for an inbound link.
If a webmaster accepts, ensure that the link they place to your site has the anchor text preferred. 
Are you unsure where to look for guest blogging opportunities? Google phrases such as "write for us + [your-niche]" to find opportunities in your specific market.
This guide from Backlinko
has a very in-depth protocol for guest posting.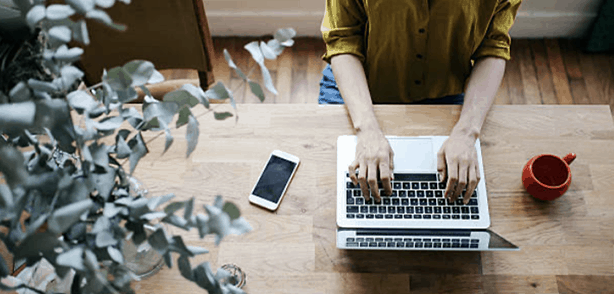 Complete "Expert Roundups" To Butter Up Strong Allies
Expert roundup posts are incredible tools for building influencer relationships. Yes, these expert roundups might not provide a vast number of inbound leads or links off the bat. However, developing influencer relationships will assist in obtaining stellar backlinks from reliable sources later on.
After you find contributors for these roundups, you can reach out to them later for guest posting opportunities. Be sure to thank them for their previous expert roundup contribution, so they remember that you featured them. Most likely, they'll want to return the favor!
Here are two great expert roundups we've found about this topic:
Embrace "Newsjacking" for Engagement
Newsjacking may seem like a treacherous and disdainful act, but it's far from it. To newsjack, a business owner writes about or comments on popular news stories to amplify their marketing successes.
If you're the first person to comment on a relevant news story, you can expect to rise to the top of search engines due to the timeliness. From here, other sources will then link to your content in their takes on the news piece.
David Meerman Scott is the uncontested newsjacking pioneer.
He states
: "Newsgathering occurs in real-time, and can encompass anybody who steps forward fast with credible information." Newsjacking provides the process necessary to take advantage of these events.
Develop Approved Case Studies From Client Successes
If you provide  services to clients, case studies are the ideal opportunity to leverage this. Therefore, if you increase your clients'
KPIs
, it's safe to say they'll be happy to sing your praises.
To start, take the best success stories your business has and reach out to those clients. Don't take the time to curate an extensive case study before receiving approval from your client.
Select the clients who received the most reliable results and are excited about your business's services. To get the best case studies, ask questions and lay out your story  in a compelling manner. 
High-quality case studies will undoubtedly be linked back to your client's web properties. Case studies that are simple to understand and appealing to read will receive backlinks, as well.
Develop Compelling Infographics and Other Media Forms
People love sharing compelling infographics on the Internet. Creating original infographics about your industry, and including information about your business, is an excellent link building method. Typically, it's best practice to link back to the infographic source, so you'll probably earn backlinks in the process.
To increase inbound link likelihood, share your design with any sources cited in your infographic. Also, ensure the infographic embed code is quickly accessible.
Even if you aren't an expert graphic designer, you can still develop high-quality, professional infographics. Here are
15 free infographics templates
from inbound linking pioneer Hubspot.
Write Press Releases About Your Business
Most businesses, regardless of size, have a public relations strategy in place. However, to turn this strategy into an inbound opportunity, you create options for link building that didn't exist before. This process can assist with growing your company's exposure on the local and global stage. It can also develop great collaboration and insight into your target audience.
Once a quality press release is written, post it to your website, then push it out via large-scale newswire agencies. Remember to link back to your original release and company website, as this will compound coverage and assist significantly in the link building process.
Want to take things to the next level? Think about joint press releases when news items involve other businesses. This can allow you to reach other sites that, in press releases solely about your business, might not have received outreach from.
Write and Pitch Op-Eds To Local Online News Outlets
Do you have a compelling opinion about your industry that you'd like to share with a broader audience? If you can express this opinion concisely, you have an excellent opportunity to obtain authoritative links back to your site. This opportunity comes in the form of an op-ed, or "
opposite the editorial page
."
The most effective op-eds focus on a single point instead of trying to cover as much as possible. In addition, the strongest op-eds will embrace the personal voice of the author, as well as offer recommendations.
Once an op-ed is written, target online operations of large newspapers or relevant magazine publications. This provides precious inbound links. The process is similar to the guest post outreach process above.
Monitor Brand Mentions and Reach Out For Links
When your brand is mentioned (which you can monitor via
Google Alerts
), reach out to the site owners. See about turning these brand mentions into inbound links. Don't harass, but if they're citing your website's data, start the process of what is called "link reclaiming."
Alternative tools to Google Alerts for monitoring mentions of your brand include BuzzSumo and Mention. By adding keywords related to your brand, you can stay on top of your industry as well. This is one of the best kept secrets for professional link building services. It is referred to as "broken link building," and works wonderfully.
Search Out Competitor Backlinks, Determine Where You Can Replicate
Finally, look for opportunities where you can obtain links similar to the link structure of your competition. This is a fantastic chance to discover authoritative links at the research expense of your competitors. We recommend running competitor research on a routine, monthly basis. Identifying new opportunities for links is best done when the links are fresh.
There are many tools to do competitor research. While Majestic and Moz are some of the most well known, we highly recommend Ahrefs. There's a complete guide to competitor analysis with Ahrefs that can
be found here
.
Don't Overlook the Power Of Links
While much of white hat SEO practices are centered around on-page processes, off-page SEO isn't something to be discounted. Link building is one of the best ways to provide fast-paced rank increases for your website.
Be careful, though. Diving too deep into the world of link building can lead to information overload. Take things easy, and don't pump too many links at a new site.
Are you interested in learning more about digital marketing best practices? Check out the Fora Financial newsletter for far more information.
[cta-newsletter]