June 04, 2019
Influencer Marketing: Everything You Need to Know
More than 100 years later, businesses still use influencers to help market their businesses. This is because these individuals have the power to affect purchase decisions due to their authority in a certain space or domain. In today's digital world, influencers take many forms, and a business influencer can be especially helpful for your company. The goal of a business influencer is to add value to your business, spread awareness, and help get you gain new customers. In this post, we'll explain what you should know before you hire business influencers to market your company.
What You Should Know Before You Hire a Business Influencer:
1. Know Your Goals
Before you hire an influencer, you should be able to define your goals and objectives. What would a successful campaign look like to you? How many new customers or leads are you trying to obtain? If the goal is to drive brand awareness, how many impressions do you want to get? Digital marketing consultant
Shane Barker
says you can focus on one or more of these goals: brand awareness, traffic, sales and lead generation, social media followers and engagement, and reputation. Once you define your goals, you'll know what qualities you need in an influencer.
2. Ensure the Influencer Resonates with Your Audience
If you want to maximize your success with an influencer, make sure they resonate with your audience. They don't necessarily have to be in the same industry, but they must be relatable and have a similar audience. For example, if your company sells baked goods, you could hire an influential chef to promote your product because you both have an audience that focuses on food. Or, you could hire a mommy blogger whose audience is parents with kids that'll be interested in your cookies. Even though they both have expertise in different industries, they have similar audiences (your target customers).
3. Understand the Federal Trade Commission Rules
All businesses must comply with The Federal Trade Commission (FTC) rules when working with influencers. Above all, brands and influencers must both clearly disclose that they have a working relationship. They must also disclose if there's an exchange of goods and/or money for their promotion, especially on social media. The FTC can send out warnings and take legal action against your business or the influencer if necessary. For a list of updated rules, check out the
FTC's Endorsement Guide
for business owners.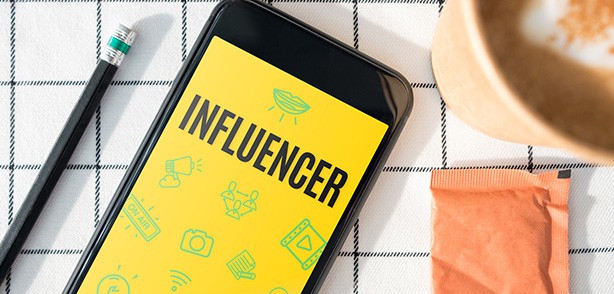 4. View Past Work/Campaigns and References
All reputable influencer marketing experts have worked with other brands before, so they should be able to provide you with work samples and metrics from their past campaigns. Look specially to see how their previous campaigns measured up to the business owner's goals and objectives and ask questions about how they can help you achieve your goals. A good influencer will be focused on helping you meet your needs and not simply earning a paycheck. In addition, just like a new candidate, all influencers should have references you can call to make sure they're easy to work with and have the experience that they claim to have. When viewing past campaigns, ask if you can speak to the representative from that company to get their perspective.
5. Use Call-to-Actions (CTA's)
If someone in your influencer's audience likes your content, you'll want to give them an easy way to visit your website. You can create a clickable link or video that takes them to a curated landing page when you can capture their information. To
create a captivating call-to-action
, use actionable language that provokes emotion, and incorporate relevant numbers or statistics when possible. In addition, you can take advantage of the fear of missing out (FOMO) to mention a limited-time sale or promotion, which will capitalize on consumers' emotions. Ask the influencer which CTA's will resonate most with their audience, so you can maximize the amount of leads you get.
Conclusion: Choose an Influencer That Fits Your Brand's Values
If you've done your research, and the influencer has a good track record, the last thing you'll want to ensure is that they align with your company's core values. For instance, if you run a vegan
food truck
, you shouldn't hire a BBQ influencer even if you're both in the food industry. Your audience must be able to relate to the influencer and respect their authority in the industry. Finding a business influencer who lines up with your brands core values is key to a successful partnership.