December 20, 2019
How to Use LinkedIn for Business to Grow Your Network
One of your options is LinkedIn for Business. Unlike Facebook, Twitter, Instagram, Pinterest, and many others, LinkedIn is designed specifically for business use. However, LinkedIn's
user base of 575 million
is small relative to, for example, Facebook's audience.
As a result, your LinkedIn strategy will look significantly different than it does on other social media platforms. Don't discount the power of LinkedIn, though. It can help you answer questions, connect with customers, and make new connections. To help guide you, we'll review how to use LinkedIn for marketing your business.
What Is LinkedIn For Business? 
LinkedIn for Business is a social media, publishing, and advertising platform that anyone can use to promote their business. It was launched in 2003 as a professional networking site.
You can use LinkedIn for Business to do the following: 
Create a LinkedIn company page for your business.

Publish and distribute content (such as status updates and longform content).

Advertise your company.
In short, LinkedIn for Business is a platform you can use to make professional connections. In addition to its features for marketers and advertisers, LinkedIn also provides sales,
recruiting
, and training tools. 
The
LinkedIn Sales Navigator
can help companies of any size improve their outreach efforts.
LinkedIn Talent Solutions
are popular among recruiters, while
LinkedIn Learning
makes training social.
While Facebook, Twitter, and others provide business features, LinkedIn is purely focused on businesses. This means that LinkedIn users are generally using the platform for jobs, connecting with their colleagues, or seeking new hires.
Depending on your business's industry, LinkedIn's audience is likely your primary focus. For example,
for recruiting businesses
, LinkedIn for Business is an absolute must-have. And although LinkedIn's professional focus makes it less popular among consumers, it's the leading social media platform for business networking.
Why Is LinkedIn Important For Your Company?
Put simply, LinkedIn for Business is important for your company because it's where your customers and partners are. In addition to that, LinkedIn is the only platform that certain people may feel comfortable interacting with your business on.
Although potential clients may use Facebook or Twitter, that doesn't mean they want to engage with you there. In many cases, Facebook and Twitter users are there to interact with friends and family, not businesses. This is not the case on LinkedIn for Business.
LinkedIn users are professionals looking to make professional connections, which provides invaluable context for your business.
How To Use LinkedIn For Business:
As with other social media sites, how you use LinkedIn for Business will determine the results of your efforts. 
Even LinkedIn's great network of engaged users won't eliminate execution risk, but we're here to help. In the following paragraphs, we'll overview how to use and be successful with LinkedIn for Business.
1. Set Up A Company Page on LinkedIn
Your company page on LinkedIn is critical. This is where visitors will eventually land after they've engaged with one of your ads or posts. Therefore, it's important to understand what components you'll need for an effective company page.
First, you should check to see if a LinkedIn page already exists for your business. If that's the case, you'll need to claim it, which you can
see how to do here.
Assuming you don't have an existing LinkedIn company page, you'll need to navigate to the "Create a Company" page. This is where you'll create a LinkedIn account for business. 
From there, you must provide some details about your company. Most of this is straightforward but it's important to add information about your products and services.
People may search for companies like yours, so it's important to be descriptive about your products and services. That way, your profile will show up in search results.
At this stage, you'll also need to upload a high-quality picture of your logo and a banner image.
Make sure these are sized correctly
, as they'll appear in your advertisements and posts. 
Also, don't be afraid to get creative with your banner image. If you need some inspiration,
check out these examples.
Finally, if you have several products or brands, consider setting up a
LinkedIn Showcase Page
.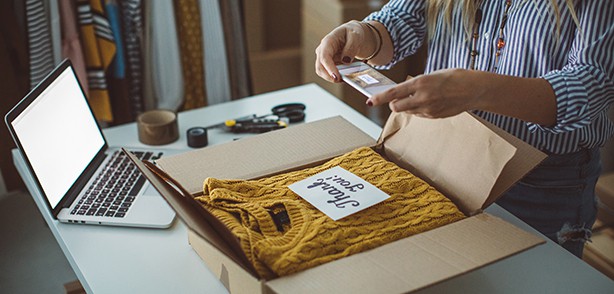 2. Develop A LinkedIn Marketing Process
As with any kind of marketing, learning how to use LinkedIn for marketing your business depends on a
thoughtful strategy.
While you can't guarantee success on LinkedIn, you can come pretty close if your strategy is executed correctly. To get started, at a minimum, your strategy should include:
What your goals are

and what success looks like.

An overview of the tactics you'll use to achieve your goals.

How you'll measure progress.

When and how you'll make tactical adjustments.

Who will be responsible for what.
Again, defining each of these items doesn't guarantee success. What it does guarantee is that six months from now, you can tell what's working and what isn't
When you know what's working, you can make adjustments and refine your approach. By consistently refining your approach toward a well-defined goal, you'll increase your chances of success.
It's also important to create a process for publishing, advertising, and connecting with customers on LinkedIn. If you have employees, you should also consider asking them to share and comment on your business's LinkedIn content.
Ideally, the administration of your LinkedIn company profile and advertising account should be centralized. Otherwise, things can quickly devolve into chaos.  
LinkedIn For Business: Tips to Grow
Precisely how you use LinkedIn for Business to engage with prospects, customers, and partners depends on your goals. However, there are several universal tips and tricks you can use to grow your audience on LinkedIn.
In this next section, we'll outline a few of our favorite LinkedIn tips and tricks.
1. Publish Engaging Content
Like just about any website, LinkedIn optimizes for engagement. The more likes, comments, and shares your content attracts, the larger the audience you'll reach.
Although it isn't easy, you need to publish engaging content to make LinkedIn worth the investment. This is where the strategic planning comes into play. 
By having a set process for measuring progress, you can understand which content is working and which isn't. Otherwise, you'll end up shooting blind.
To start,  you can use these
best practices for posting
. However, nothing will replace the insights generated by
your own research.
2. Encourage Employees To Connect With You
Building a LinkedIn audience isn't easy; it takes time and effort. However, you can accelerate your success by encouraging employees to connect with your small business.
Your employees can expand your reach by sharing your content with their personal audience. While you shouldn't force employees to promote your brand, you should make it easy for them to do so. For instance, include a link to your company LinkedIn profile in an employee newsletter, or mention it in your monthly meeting. This way, employees will be aware of the content and might be inspired to share it with their personal network.
3. Utilize Groups on LinkedIn
It's tough to pique someone's interest amid a sea of competing content, but groups can help you stand out.
LinkedIn defines Groups
as a "place for professionals in the same industry or with similar interests" to connect.
Since LinkedIn Groups are separate from the main feed, it's easier to have more intimate interactions with specific audiences. You can either join groups and interact as a group member, or you can create your own group. 
Publishing blog posts in a LinkedIn Group is a great way to expand your content distribution. Just remember to keep the content relevant and useful to your audience, and don't overdo it.
4. Use Different Forms of Content
Speaking of the difficulty of standing out, it's also smart to
go beyond standard content formats
on LinkedIn. By including images and other forms of media, you can communicate important details in an eye-catching way. 
For example, if you're posting about how your product works, you should include a video. This allows you to communicate critical concepts in a short time. It's also considerate of your prospects or customers who are more visual learners.
If you're the face of your business, your personal LinkedIn profile should also be rich with different forms of content. This could include images of previous projects, media mentions, career highlights, and more.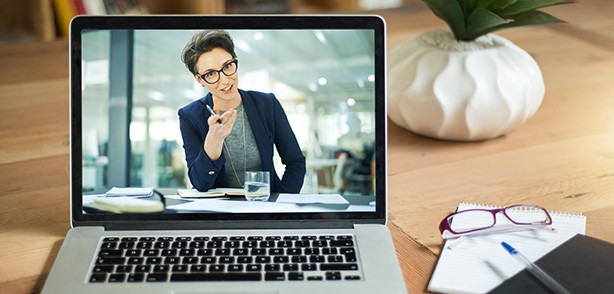 5. Understand LinkedIn's Algorithm
On a basic level, LinkedIn's algorithm is what determines which content appears in your and everyone else's LinkedIn feed. Generally speaking, the more Likes, Shares, and Comments a post receives, the more people it reaches.
Of course, no one except the people inside LinkedIn's offices completely understands the LinkedIn algorithm. Fortunately, the Senior Product Manager at LinkedIn offered some insights about
what works on LinkedIn.
Essentially, he said that you need to start conversations by posting content that encourages a response. He also noted that LinkedIn's algorithm doesn't favor one format, such as video, over another, like text.
6. Expand With Showcase Pages
Even a relatively simple business may have several types of audiences with different interests. However, it's critical to ensure that every piece of content is written with a specific audience in mind. To accomplish this, you'll need Showcase Pages.
Showcase Pages are separate from your company page, but link back to the main company page. They're meant for you to promote certain services or products, or to reach a specific audience. 
For example, let's say you sell HVAC services to businesses and consumers. With a separate Showcase Page for both businesses and consumers, you can create messaging that's relevant to each audience.
7. Embrace LinkedIn Analytics
Truth be told, whatever social network you're using,
you must embrace analytics
. In fact, part of your strategy for LinkedIn should include a plan for how analytics will be used to measure progress.
LinkedIn Analytics provides insights and metrics about your posts, followers, and visitors. Among other things, understanding these analytics will help you learn about your audience and their preferences. As a result, you can identify and create content that resonates with your audience. Also, there's analytics built into LinkedIn's advertising platform that you can use to inform your LinkedIn advertising strategy.
8. Consider LinkedIn Advertising
Speaking of advertising on LinkedIn, you should consider making ads a part of your LinkedIn strategy. Even if it's just to provide the occasional boost to your content, ads can greatly expand your reach. There's a cost, but it may be outweighed by the value it provides.
Ultimately, whether you choose to buy ads on LinkedIn depends on your goals. In any case, however, you should consider it, even if you only plan to use ads on a small scale. 
With that said, if you'd like to start advertising on LinkedIn, take time to plan. In order to be successful, a significant investment of time and money will be required.
LinkedIn For Business: It's More Important Than You Realize
LinkedIn for Business is a critical channel for just about every company. Plus, for many businesses, it's more than just another social media platform. It's a place to engage with prospects and customers, recruit talent, train your people, and connect with like-minded professionals. 
In other words, LinkedIn is like a huge, ongoing, digital networking event for professionals. As you would for
any networking event
, you should make sure you put your best foot forward on LinkedIn.  After all, your customers, prospects, potential partners, and employees are watching. 
For more social media tips and general business knowledge, subscribe to our email list.
[cta-newsletter]