October 28, 2019
Pros and Cons of SBA CAPLines
As a small business owner in the United States, you may be eligible for one of the four Small Business Administration (SBA) CAPLines. However, just like other SBA loan programs, CAPLines can be difficult to get approved for. So, before you invest time 
pursuing an SBA CAPLine
, you should consider the pros and cons of 
this particular SBA program
. It's important to keep in mind that there is some variation between the four SBA CAPLine options. Still, the SBA aims to provide you with a fixed or revolving line of credit to help you meet short-term working capital needs. So, while we'll be referring to the various options as a group, this article will provide an overview of the pros and cons of all SBA CAPLine options.
What is an SBA CAPLine?
The SBA offers CAPLines to business owners up to $5 million. They can be in the form of fixed or revolving credit lines that business owners can use for long- or short-term costs. Generally, to qualify for this SBA product, you need to be a for-profit small business (as defined by the SBA), prove that you can repay the loan, and conduct business in the U.S. In addition, you'll need to verify that you've invested your own money into the business, and that you've been declined from receiving outside financing.
What Are the Pros and Cons of SBA CAPLines?
The Pros of SBA CAPLines:
1. Flexible Financing to Fit Your Needs
As we previously mentioned, there are four types of SBA CAPLines. The main differences between the four types of SBA CAPLines have to do with eligibility requirements and the allowed uses of funds. This makes SBA CAPLines a flexible program that can work well for seasonal businesses, builders, contractors, and subcontractors. In addition, there's a more standard line of credit available for any business with short-term working capital needs. Ultimately, regardless of your business's industry, there's a good chance that there's an SBA CAPLine that's right for you.
2. Relatively Low Interest Rates
According to the SBA
, the maximum interest rate for this financing option is the same as it is for a regular 
7(a) loan
. While your rates may vary depending on the term and small business loan amount, the 
current rates
for 7(a) loans fall between 6.75 and 9.25 percent. For reference, if you shop around for a 
business line of credit
, you'll likely see most interest rates starting at a low of about 9 percent. Put simply, it's going to be tough to find a line of credit with a lower interest rate than an SBA CAPLine.
3. High Credit Limits
As far as lines of credit are concerned, this SBA financing product has a high borrowing limit of $5 million. This can give you greater flexibility to obtain the working capital you need to grow your business. However, keep in mind that the SBA will only guarantee your loan up to $3.75 million. That means, if you have a loan amount of $5 million, you'd be responsible for $1.25 million of that if you were to default.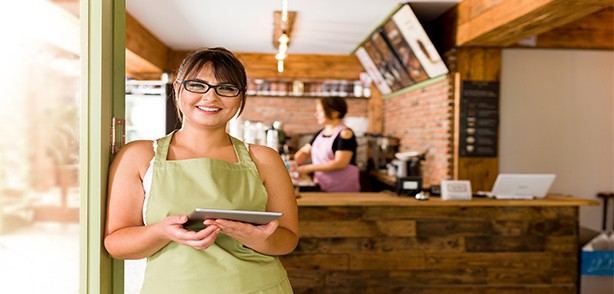 The Cons of SBA CAPLines:
1. They Can Be Difficult to Get Approved For
Even if you have strong credit score and a proven track record of business success, getting approved for an SBA CAPLine is going to be time-consuming and difficult. The eligibility requirements are the same for SBA CAPLines as they are for a standard 7(a) loan. However, each CAPLine has different eligibility requirements. For example, the Builders Line "requires that you have a strong history of successful building projects." The other lines have similar, business-specific requirements. Either way, even for a successful business, just the standard 7(a) requirements may be difficult to meet.
2. Strict Spending Restrictions
Except for the Working Capital Line of Credit, SBA CAPLines have fairly strict spending restrictions. Of course, there are four options, but once you're tied to one, you can't use the cash for anything other than the designated use of funds. For example, 
the SBA states
that proceeds from the Seasonal Line of Credit "must be used solely to finance the seasonal increases of accounts receivable and inventory." Therefore, a Seasonal CAPLine may be the right product for you if you have seasonal business changes.
3. Only Good for Short-Term Needs
The maximum term for SBA CAPLines falls between five and ten years, regardless of the product you choose. For this reason, this program will only be the right fit for you if you're looking for a short-term loan. These lines of credit wouldn't be appropriate for purchasing real estate or other equipment that you'll need for an extended period.
Conclusion: Consider the Benefits (And Downsides) of SBA CAPLine Options
If your business meets the requirements and need short-term working capital, SBA CAPLines could be just the financing product you need to push your business to new heights. Of course, that's a relatively big "if." Before you submit SBA forms, you should determine if you'll qualify for this product. From there, based on your business needs, and with this list of pros and cons in mind, it should be easy to decide whether the SBA CAPLine program is worth pursuing. Has your business received an SBA CAPLine? Tell us about your funding experience in the comment section below!
Editor's Note
: This post was updated for accuracy and comprehensiveness in October 2019.