April 06, 2021
3 Reasons You Should Use a Small Business Loan to Pay Taxes
In fact, the IRS recommends that tax payers consider taking out a loan to cover their tax bill since the cost is "usually lower than the combination of interest and penalties set by the
Internal Revenue Code.
" If your business is faced with a tax bill it can't afford, you may benefit from using a business loan to pay it off. That way, you won't have to take way funds from other crucial area of your business, such as payroll, rent, and inventory. In this post, we'll explain how not paying taxes can be extremely damaging to your business's future, and how a 
small business loan
 can help with your business's tax preparations.
The Top 3 Reasons to Use a Business Loan to Pay Taxes:
1. Avoid Paying Interest
The IRS treats the money you owe them like a loan, and 
charges interest
 every day that your payment is overdue. For 2021, the interest rate for underpayment is 
3 percent
. Therefore, interest on your small business's tax debt is compounded daily until your balance is paid off, which means the amount you owe can grow quickly. Due to this, you should pay in full as quickly as possible to avoid expensive interest charges on your remaining balance. Many alternative lenders offer small business loans that can be used to cover your tax liability and at a far lower cost. Plus, unlike interest accrued on outstanding tax debt, interest on loan payments can sometimes be taken as deductions on your next tax bill. If you'd like to learn more about how a loan will affect your small business's tax situation, you can ask for insight from your lender or accountant. Most likely, they can review your business finances, and provide useful tax advice that will help you navigate this process. In addition, they can show you how to file your tax return, and give you access to their state-of-the-art tax software.
2. Extra Fees Will Be Incurred If You Miss The Deadline
The Internal Revenue Service will take action if your bill is left unpaid, and you'll incur steep penalties. If you neglect to pay your bill, the IRS will impose an additional fee of 
half of one percent of your outstanding taxes due
 for every month that your payment is late. What's worse, the late payment penalty is on top of accrued interest. To avoid this, apply for a business loan prior to tax season, so that you can avoid paying money in late fees.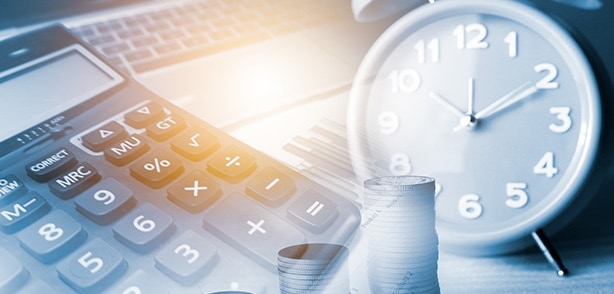 3. Avoid Crippling Penalties
As a department of the Federal government, the IRS has the authority to dole out punishments for avoiding payment on your tax bill. The IRS may issue a 
tax lien
, which gives them legal ownership of all your collateral assets, including personal and business property. A tax lien can have far-reaching implications for your business. It can affect everything from selling your business to obtaining a business credit card. That is because the government will have first dibs on your firm's assets if you default, which makes lending you money a much bigger risk. If there is a tax lien on your business, you may not be able to obtain business financing through a bank. You may, however, be able to borrow from alternative lenders that may be more willing to work with special situations. However, it is more prudent to apply for a loan for
small business tax preparation
, rather than being unable to pay your taxes. If you miss your tax deadline, it's most likely that you won't be able to get approved for funding in the future.
Conclusion: Consider Business Financing For Your Tax Needs
If your business doesn't have the funds to pay its tax bill, there are options other than defaulting. The nuclear option comes with far-reaching 
consequences
, including damage to personal and business credit. Even if you decide to keep your business running, it may be crippled by the effects of your bankruptcy. Using a business loan to pay taxes can help you avoid expensive interest payments and penalty fees. It can also prevent your operations from experiencing penal action from the IRS, such as tax liens. Consider seeking business financing from alternative lenders, which are typically easier to obtain, and place less restrictions on how funds can be used. At Fora Financial, we don't restrict business owners on how they can spend their business loan. Once the funds are in your business bank account, you can decide how you'd like to use them - without restrictions! [cta-freequote]
Editor's Note:
 This post was updated for accuracy and comprehensiveness in April 2021.