December 22, 2020
5 Ways to Use a Business Loan in 2021
This is a simple question because there are so many different ways you can use your 2021 business loan. From covering payroll to funding expansion plans, the options are almost endless. To help you grapple with all of your business finance options, this blog post will list five different ways you can use your business loan in 2021.
How Can You Use a 2021 Business Loan?
1. COVID-19 recovery
While some have been hit harder than others, few small businesses have escaped the negative effects of COVID-19 completely. Fortunately, while plenty of uncertainty lies ahead, it's not too soon to
think about economic recovery. 
To put a recovery plan into action, though, you're going to need additional funding, which is why 2021 could be an ideal time to get a business loan. A traditional loan from a reputable financial institution gives you the ability to lay the groundwork for what your business will look like post-COVID-19. So, if you're struggling to decide on how to use a business loan, it may help to think about recovery. As economic conditions improve, or at least stabilize, you'll want to have the funds to accelerate your company's recovery.
2. Technology and equipment updates
If you've been making do with old or outdated equipment, you can use a loan to repair or purchase new equipment for 2021. You can also use a short term loan to restock any equipment and supplies you may need to ensure your business is protecting employees and customers during this time. In addition to physical equipment, your loan could also finance new technology purchases. For example, if you're adopting new staffing models to allow remote work, you may need to update your technology stack to better enable your distributed workforce. All that said, if you're considering using a business loan to purchase equipment, you should also consider equipment financing. Depending on your needs,
equipment financing
can be more cost-effective. However, if you'd like to use your business loan amount for both equipment and other business needs, this won't be possible. When you pursue an equipment loan from traditional banks, they'll often require you to use the funds solely for equipment costs.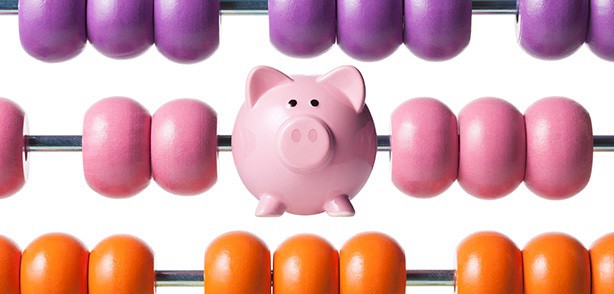 3. Inventory expansion and replenishment
As you plan inventory for 2021, you should expect some uncertainty as the world recovers from COVID-19. Demand for products has changed, but it's unclear if those trends will stay. In addition, supply
chains are changing
. On top of that, many businesses have pivoted to
selling products they never had before. 
Regardless of the inventory uncertainty you face, though, you can use a loan from a small business lender to fund your purchases. Whether you're replenishing what you already have or expanding to new products, pursuing 2021 business loans can help make it happen.
4. Payroll for yourself and your employees
Missing payroll due to cash flow issues is incredibly common in small businesses. In
The State of Small Business Cash Flow
, a study by Quickbooks, 61 percent of small business owners reported having had cash flow issues. Another 32 percent were unable to pay themselves or their employees. The good news is you can use a small business loan to ensure you have sufficient cash in your business bank account to make your payroll payments. This can take a huge amount of stress off your shoulders. For example, if a customer is late on a large payment, a business loan gives you peace of mind because you already have the cash to make payroll. With the knowledge that your employees will be compensated, you can
deal with late-paying customers
with a more level head. Plus, if you're one of the many who were forced to lay off or furlough workers, you can bring some of them back with a business loan. Most likely, you don't want to lose talented employees, so having access to financing for this purpose will get your business back on track.
5. Expansion plans
For as much havoc as COVID-19 has wreaked upon small businesses, there are also notable success stories. According to
Colliers
,
IBIS
, and
McKinsey
, the following industries are among the most well-positioned to expand:
Industrial real estate
E-commerce
Professional services
Hardware and building supplies
Logistics
If you're fortunate enough to be in an industry that benefited from 2020's tumult, a business loan can help you supercharge growth. Plus, because you're in an industry with good prospects for growth, you'll generally have an easier time
getting approved for a loan. 
With a business loan for expansion, you can do all sorts of things to grow your business, such as expanding your team, opening a new location, or launching new products. Be sure to take advantage of this growth surge now, so that you can improve your annual revenue even more in the New Year.
Set Your Business Up for a Successful New Year
In 2008, it took smaller companies an
average of six years to recover
from financial hardship, versus six years for larger companies. Much of this disparity comes down to the fact that larger companies have greater access to business lines of credit and cash reserves. In short, whether you're trying to ride out difficult conditions or capitalize on new opportunities, cash flow is going to be a challenge. So, while how you use your loan depends on your company's needs, chances are your business can benefit in some way from a small business loan. We hope that this post has inspired you to seek new opportunities as you navigate the ongoing pandemic. As always, Fora Financial's team of experts is always available to help! If you have questions about pursuing a small business loan, visit our
contact page
.