November 22, 2019
Business Reporting for Credit Card Companies
Businesses have credit scores too — just like individual people do. This credit is built over time. Determined by three major companies, a business credit score reflects your business's financial history. This includes your track record of making timely payments, amount of outstanding debt, and overall financial standing. 
Digging Into Credit Reporting for Business Credit
As previously mentioned, your business credit report will be a comprehensive and highly detailed analysis of your business's financial history. Like an individual credit report, credit companies review business credit reports to make sure you're a low risk customer.
If you own a small business, your business credit is separate from your personal credit. Therefore, credit card issuers will consider your business credit score related to business expenses. However, be prepared to show lenders your personal and business credit when applying for a loan. Credit card issuers and lenders don't always use the same information when deciding interest rates and loan amounts.
Typically, a business credit report includes the following factors:
Identification details such as company name, employee count, address and phone number

Financial information and history

Credit history and use of credit

Any negative financial events which could pose a risk, including failed businesses and late payments

Vendor information and transaction details
Looking to establish a business account and start building credit for business? A good first step is to legally establish the name of your company. This way, your personal credit and your business credit will be separate.
Next, apply for an Employer Identification Number from the IRS. You can determine your eligibility and then
apply
for an EIN online, using the IRS website.
Finally, establish a business bank account once you have your EIN. Opening a new business bank account signals to credit reporting bureaus that your company is legitimate and ready to build credit. 
Often referred to as "The Big Three," there are three major credit reporting bureaus for business. They each collect financial data, provide their own credit reports and calculate suggested credit scores for businesses across the United States. Business credit reports usually focus around factors like financial stability, likelihood of payment delinquency, and payment history. Each of the three uses their own math, algorithms, and scale to determine a score for your business. 
The Big Three for Business: Dun & Bradstreet
Pioneered in 1841,
Dun & Bradstreet
is the largest of the major credit reporting agencies for business. Their current mission statement includes bringing "world-class data and analytics" to the world of business through their services and products. 
Dun & Bradstreet's system for creating business credit reports includes the D-U-N-S system. Your company will be assigned a D-U-N-S number, which is then used to establish your business file.
Potential business associates and clients alike can access your business profile using your D-U-N-S number. Once they have access to this information, they can make an informed decision about your financial stability as a company. There are no major downsides to
creating your business D-U-N-S number
. The service is free and offers full transparency to your potential partners and clients who want to verify your financial stability. 
You can register for your nine-digit D-U-N-S number for free on the Dun & Bradstreet website. In fact, Dun & Bradstreet offers their basic services to all businesses for free. However, if you'd like additional credit building services, they provide them for a monthly fee.
The Big Three for Business: Experian Business
Experian Business is the next of the notable credit reporting agencies. Known for both personal and business credit reporting, Experian is a company with a long and successful history. Experian doesn't offer free access to your business credit report, instead charging users a fee starting at $39.95.
Sometimes credit reporting agencies create business profiles for companies without the business even knowing. You can use Experian's
BizVerfiy
service to see if you already have business credit on file. If business credit exists, you can access that account to make sure it's correct. 
If there's a mistake on your business credit report, you should contact the credit reporting agency that released the report. Since vendors, partners, and clients may use your credit report to determine your financial standing, it's crucial that it's accurate.
The Big Three for Business: Equifax Small Business
Offering business verification, risk assessment and financial reports, Equifax has a focus on small businesses. Similar to Experian, Equifax serves both individuals looking to build their personal credit and business accounts.
In addition to credit reports, Equifax has a wide array of products and services to help grow your business. Their services include customer data management, digital onboarding, and fraud advisement, among others. Based on their wide range of services, Equifax has an answer for virtually any business question your business could have. 
In terms of credit reporting, Equifax calculates three different scores rather than just one. This is meant to diversify the information you're receiving about your business. The scores are divided into your Payment Index Score, Business Credit Risk Score and Business Failure Score. Credit card issuers can use these to get a more complete picture of your business's credit.
To access your Equifax credit report, you can buy one report for $99.95, or a bundle of five for $399.95. In addition, you can pay for Equifax to monitor your credit for just under $6 a month. This will alert you of changes to your three different scores.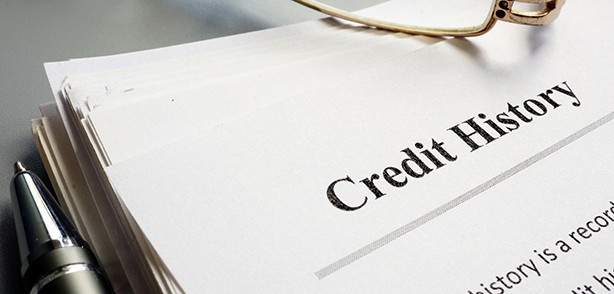 The Outline of a Business Credit Report
When you get your credit report, there are certain elements that will be assessed to determine your business credit score. Similar to a personal credit score, different factors like your payment history and outstanding debts will affect your credit score. Read below for the basic elements that
determine your business credit score
.
Credit history

: Building credit history takes time, and some people don't have a credit history. A great way to establish credit is to start using a

credit card for business

. However, it's crucial that you make your monthly payments on time.

Debt to profit ratio

: This is a useful tool for measuring financial stability. The debt to profit ratio is the ratio of debt your business has in contrast to projected profit.

Past debt payments

: Your previous payments toward outstanding loans will likely be included as part of your credit score assessment.

Total amount of inquiries on your credit report

: When companies view your credit report, it affects your future score.

Quantity and severity of late payments

: Having a record of numerous late payments could negatively affect your credit score.

Financial red flags

: If you have a major financial event on your record, such as bankruptcy, your credit will be impacted. 
Breaking Down Some Common Terms
Identity protection: measures you can take as a small business to ensure your sensitive information is kept secure. This includes business accounts, secure passwords and using up-to-date software when managing your financials. 
Credit score
: Business credit scores usually range from zero to 100 and are used to determine your risk as a debtor. Ultimately, this score will determine how much you'll be eligible for in loans.
Lien
: the right to keep a physical possession as collateral until a debt is repaid. A lien is basically a means of security that a loan is repaid. 
Business credit report
: Details all debt and payment activities upon which your credit score is based.
Are you enjoying our blog? You can subscribe to our newsletter and receive our next posts right into your email here:
[cta-newsletter]