January 25, 2020
How to Use Blogging To Interact With Your Niche Audience
An optimized website is one of the most important pieces of growing your branding and marketing strategy. Competition, both global and local, demand that businesses take things a step further to remain competitive.
Starting a blogging journey is one of the most effective ways for small business owners to improve their website's traffic. In addition, great blogs assist with improving rankings and increasing the quality of the prospective leads that are generated.
Over 80 percent
of businesses have harnessed the power of blogging in their marketing strategies. These businesses note that blogging is essential to their growth plan. Could your business be next?
What is Blogging?
"Blog" is a shortened version of "weblog." A blog represents an online information hub providing articles and information in reverse chronology (latest posts first). In addition, blogs are platforms where writers or groups share their views on relevant subject matter.
Blogging started
as an excellent opportunity for individuals to share their knowledge on topics to the web. Quickly, businesses adopted the blogging style to work on cementing their position as thought leaders in their industries.
Blogs are one of the most effective lead generation tools in existence. The content generated and published on a blog provides useful information on topics that people are actively searching for. 
The Importance Of Blogging For Small Businesses
Small business blogging is typically geared towards two primary purposes:
Establishing your small business as a thought leader in your industry

Ranking higher in the search engines for relevant search terms
As a business owner, you're reliant on your consumers to continue the purchase of products or services. In the process of building your online presence, you should be reliant on blogging to assist in obtaining these consumers' attention. Without it, your site will have a more difficult time being found by potential customers.
The primary purpose of developing a blog for your website is to
connect your business
with its relevant audience. However, another objective is to increase web traffic, which leads to high-quality leads entering your doors.
If your blog is updated frequently and your posts are optimized, the higher the chance target audiences will discover your site. This means that your posts will become a highly useful tool for lead generation. 
Adding a strong call-to-action allows you to convert site visitors into active leads. However, your blog also serves to establish your business' authority, and continue the cultivation of your brand.
Why Should You Blog?
Blogging lets you utilize knowledge and expertise in your niche to develop engaging, informative content. It serves to grow trust in your audience of potential customers.
In addition, successful blogging works to
cultivate trust and credibility
in your business. For newer small businesses, this is especially important, as your brand is likely relatively unknown. The good news is that blogging ensures both authority and presence.
There are four main reasons for small business owners to start a blog:
Lead generation

Marketing

Driving website traffic

Establishing yourself as a thought leader.
All four of these are extensive benefits for businesses of all sizes, across all industries.
Lead Generation
Often, businesses design their blogs to drive leads and convert them into customers. However, many small business blogs lack things necessary to develop a lead-gen machine.
Here are a few quick tips for cultivating substantial lead generation opportunities with your small business' blog:
Write valuable content that people will want to read. It's understandable to put a focus on

writing for SEO

, but if your content is stale, you won't convert.

Ensure your developed posts are relevant to the audience you are pursuing.

Never forget compelling call to action within your content. However, remember that the line is thin between persuasion and spam.

Provide even more enhanced resources, but gate them. This is a popular marketing tool. You could do this by asking blog visitors to complete a form in order to get a free coupon or eBook delivered to them via email. By doing this, you could earn more sales and build your email list.

To experience higher conversion rates, promote your articles where your audience is. This could be on social media, forums, similar blogs, or even through email marketing.

Ensure an optimal system for contact collection and following up.

We highly recommend HubSpot

as an all-in-one sales tool and lead generation platform.
It's crucial to remember that, when writing for potential customers, put
quality and value
above all else. Every article needs to appeal to your base and teach them something new.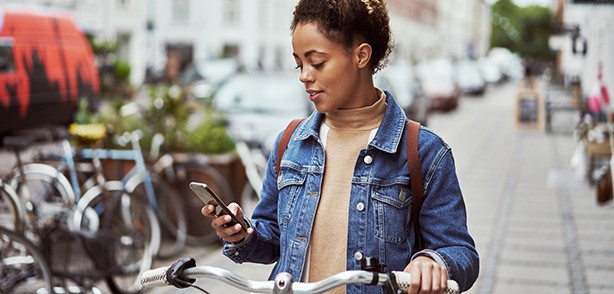 Blogging For Marketing
Customer engagement should be an incredibly important piece of your overall marketing strategy. Blogging provides the chance for you to take your marketing and focus it on a small subset of highly interested consumers. Here, you can connect with both potential and existing customers in a far more different, conversational way.
Blogging builds trust with target audiences through veiled marketing content they consider to be relevant. With running commentary, you can follow the customer journey as they navigate your posts. In addition, you can respond directly to questions, comments, and concerns.
Brand awareness is one of the most critical aspects of marketing your small business. Maintaining an active blog presence shows your following a more personalized side of your brand.
This brand message can blossom and form engaging relationships with customers through blogging with a marketing focus. Using outbound marketing techniques and processes takes things even further.
Successful business blogs provides others with a strong sense of many business aspects that are difficult to convey without sounding droll. This includes the vision, corporate standards, character of operations, and overall "feel" of your company.
As far as marketing your small business goes, blogging is second to none. It's no cost if self-published,
works wonders for SEO
, and can help you better interact with customers.
Driving Website Traffic
Your small business' blog provides the opportunity to craft relevant content for consumers. The goal is obviously to convert these consumers into customers. A blog is a perfect marketing tactic to divert traffic back into your website. From here, you can persuade them to convert into customers.
Make your blog the centerpiece for content, pushing out to various social networks. Post links with relevant graphics that pertain to your content onto these platforms. Provide your followers on social media with a reason for clicking through to your website.
Also, post internal links within your articles, leading to pages on your website that are service related, as well as other posts. Internal linking is a strong facet of on-page SEO.
Being consistent about your posts will, over time, increase traffic to your company site. In turn, these increased page views and visitors will lead to more foot traffic or online sales.
It should go without saying that properly
keyword-researched content
with robust
search optimization
is crucial. Take the time to write about keywords that people are searching for. Use tools like
Ahrefs
to make things easier. Organic traffic is free and targeted, as the website visitor was already looking for content related to keywords in your post.
Establishing Yourself As A Thought Leader
The size of your small business doesn't matter when building your web presence. Blogging is a crucial method to build trust in your brand, establishing industry clout in the process.
Blogging provides potential consumers with content and media that they deem valuable. This expert opinion allows these hopeful customers to experience your field of knowledge. 
Over time, regularly posting informative articles will make you a go-to resource in your niche  industry. This can (and usually will) lead to improved inquiries and higher rates of conversion.
Thought leaders
are known as the well-informed go-to's in their respective industries For business owners, developing your presence as an industry thought leader has countless benefits. These opportunities for business growth are crucial. A breadcrumb trail of well-detailed information is the catalyst for recognition in the digital space and beyond.
We live in an era where influence is everything. Positioning your brand as an industry influencer with a well-structured blog can help you get ahead of the competition. You may have a knowledge of your industry - but can you prove it? A blog provides that public proof.
Blogging Is The Secret Weapon To Growth
WordPress is the web host for most blogs. Per
WordPress themselves
, over 409 million people view more than 20 billion pages each month. Blogging opens up this massive global audience to your brand and its expertise.
If your business hasn't created a blog yet, you're missing out on a large chunk of the audience. This audience is a stellar opportunity to take viewership and convert them into paying customers.
However, it goes further than just writing something down and publishing it . While it's true that writing a solid post requires sitting down and writing, it doesn't end there. To ensure your blog content is a secret weapon to growth, you must write about topics that people want to read.
Compelling content attracts customers, establishes your business as a thought leader, and is a catalyst for success. Using the blogging tips outlined above will go a long way in ensuring this success is realized and executed correctly.
Are you looking for more tips that will help you attract customers to your website? Check out the Fora Financial newsletter for regular recommendations and advice.
[cta-newsletter]