December 23, 2019
Yoast: The Best WordPress SEO Plugin For Your Business' Site
Over the years, WordPress has become the dominant choice for small and medium businesses to develop their web personas. And although WordPress is a powerhouse, there are numerous ways to customize your business's website. By doing this, you can improve site speed, SEO rankings, and other components.
Website improvements are crucial in areas where several businesses offer similar products or services and
compete for the same keyword rankings
. This is where search engine optimization (SEO) plugins come into play.
But why are they important? Which plugin is the most effective? Below, we'll answer these questions and further explain how to improve your business's website.
Are you interested in even more business and marketing related tips? Check out our newsletter, where we cover relevant business topics.
[cta-newsletter]
Why Are SEO Plugins Important For WordPress?
WordPress websites utilize the most robust coding outputs and best practices to ensure efficient code. This ensures the platform is SEO-friendly as soon as it is installed.
Over a third
of all websites run on WordPress. Due to this, simply installing the CMS isn't going to provide a substantial leg up over your competition. There are likely thousands of websites competing for the top spots on the same keywords that your business is targeting. To truly surpass your competitors, you'll probably need to enlist the help of a high-quality SEO plugin.
SEO plugins allow people of all skill levels to optimize their website for better rankings in search results. They also assist with some of the more delicate SEO tweaks where WordPress may be lacking. This includes content optimization, focus keyword management, submission of XML sitemaps, integration with search engines' webmaster platforms, and more.
While there are many high quality SEO plugins for WordPress available, there's one that stands out compared to others:
Yoast SEO
.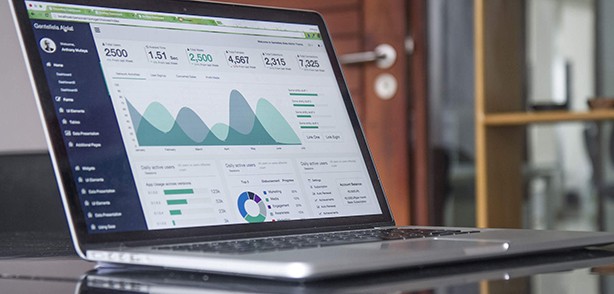 Introducing Yoast SEO: The Best WordPress SEO Plugin
Yoast SEO is a well-known WordPress plugin. As a standalone option, it can provide the extra edge your website needs to push past competitors in search results. With in-depth content management, on-page SEO tips, and straightforward controls, Yoast is a powerhouse in the WordPress game.
Yoast Helps You Write Better Content
The Yoast SEO WordPress plugin includes a "meta box" directly under the editing pane of any WordPress page. In the free version of Yoast, this box allows authors to include:
A focus keyword

Their meta title (with a character count guide)

A slug (the URL after your primary website address)

Their meta description (with a character count guide)
These are and should be different for every page on your website. 
Once a focus keyword has been selected, the Yoast plugin automatically runs an analysis of your post content. This analysis looks at the focus keyword to ensure that the keyword  is being correctly used on your website page. It provides an SEO score, as well as practical tips on how to improve the overall SEO score.
Eventually, you'll get to the point where you rarely have to make revisions before publishing your posts.  However, having the Yoast plug-in on your site ensures sure your content is performing its best.
Still, Yoast goes beyond simply SEO pointers and keyword checks in your content strategy. They also have
readability score
analyses, showing how easy it is to read your content. 
With these metrics, you can edit your content in real-time (
WYSIWIG
) to improve readability and search rankings.
Yoast Makes The Complicated SEO Tasks Simple
Are you looking to develop a one-off landing page, and don't want it shown in search engines? With Yoast's simple search engine restriction feature, you can easily "
noindex
" a specific page or range of pages. By doing this, you won't have to manually do it in your WordPress dashboard settings.
Another aspect that can be trick are Sitemaps. With the Yoast SEO plugin, there's no need to install an additional program to handle sitemap creation. Yoast sets itself as the best SEO plugin for WordPress by generating sitemaps and submitting them to Google and Bing. Yoast also integrates directly into Google Search Console, letting you view site performance without leaving WordPress.
In addition, one of the many problems that come with WordPress sites is the prevalence of "scrapers." These sites grab content from
RSS feeds of sites
and re-publish it. Often, these sites' pages are indexed before your own, which can lead to Google penalties. Yoast solves this by adding links to each RSS feed, which points to your original content.
Lastly, website owners may need to revise their robots.txt or .htaccess files, which reside on the file system's root directory. Typically, webmasters connect to FTP clients to make changes to these folders.
Yoast SEO has a tool that lets you view both files in WordPress and make edits from the dashboard.
Support and Pricing For Yoast SEO
Yoast SEO is a free plugin. There's never a requirement to purchase a premium version (although you have the option to upgrade on nearly every Yoast screen).
However, it doesn't come without a glaring downside. Yoast SEO's free version doesn't include any support options. This makes sense, as responding to support questions from millions of users would be a daunting task.
Regardless of this, there are extensive tutorials available for the plugin, which also provides in-house documentation. This is courtesy of plugin founder and creator
Joost de Valk
.
If you're interested in purchasing the
premium version
of Yoast SEO, it's surprisingly affordable. A one-site license is currently $89 per year. The pricing decreases on the more sites you plan to utilize the plugin on. You can use it on as many as 150 sites, which is $6,675 per year.
Alternative SEO Plugins For WordPress
There are plenty of alternative options available in the plugin shop besides Yoast. Below are three other notable options that may be worth considering:
Rank Math

: Rank Math is the closest thing to an all-encompassing bundle with no purchases required. It's comparable in many ways to Yoast and does wonders on the on-page SEO of almost any WordPress website. Rank Math combines multiple plugin options, allowing for a comprehensive bundle that keeps your site from being packed with plugin code.

All-In-One SEO Pack

: This plugin has been touted as the closest competitor to Yoast SEO regarding feature-rich capabilities. It's a great choice for those looking for a near-complete suite of backend website tools for SEO. They also have ample "premium" features, as well as a more extended support period for the paid version compared to Yoast.

The SEO Framework

: This plugin prides itself on following white-hat guidelines that meet WordPress and search engine requirements. This plugin is ideal for business owners that want a fast, user friendly WordPress SEO option without pushy upsells and ads.
Our Verdict On Yoast SEO for WordPress
Overall, Yoast SEO is one of the most beneficial plugins available for WordPress' CMS platform. With extensive features and resources, it's easy to see why Yoast is
one of the highest downloaded plugins
in WordPress history.
One of the major draws is that all essential options are free. In addition, licenses are surprisingly inexpensive for both individuals and small businesses. We recommend Yoast SEO for any installations for your business website. It indeed provides the extra edge that's so crucial in SEO for small businesses.