March 05, 2020
How to Start A Construction Business
There are numerous ways to ensure your business has a strong foundation. From market research to developing a solid business plan, failsafe strategies work. They can also assist in avoiding pitfalls that many newer construction companies face.
Why A Construction Business?
Starting a construction services business has many lasting benefits. Regardless of advancements in the tech space, the construction field isn't going anywhere. However, it's essential to realize the advantages in the construction sector to fully appreciate it. Below, we'll review some of the most common benefits of starting and running a construction company.
Benefits of the Construction Sector
Construction is a consistently in-demand industry. Rising populations and aging buildings ensure consistent growth. The construction sector is growing at a far higher rate than alternative areas. This sector is expected to grow further with retrofit, renovation, and new construction work.
Opportunities exist for specialization in construction to compete effectively with competitors. While some offer more generalized contracting services, others choose to target more focused work. This allows businesses to streamline production, contributing to both safety and efficiency.
It's evident that working in the construction industry has a positive community impact. Construction businesses build schools and homes, libraries, and hospitals. They keep roads and bridges safe to travel. The visual appeal of "the hometown" lives on via local construction businesses.
Growth opportunities are extensive but can happen on your terms. This is because a construction business can start with just a few employees.
Additional labor can be hired on an as-needed basis for larger projects. This helps keep overhead low and assists construction companies to bid competitively compared to larger businesses.
Steps To Starting A Construction Business
Starting a construction business may seem like a massive endeavor. In some aspects, it is. However, when you break things down into more manageable chunks, the mud begins to clear. We have segmented seven primary steps to start a construction company that succeeds long term. You start by performing ample research and due diligence into your local area market. Then, you can write out a construction business plan, ensuring you have actionable steps and a strong mission. Once this is done, you
register your business
and obtain necessary permits and licenses at all levels. After this, proper insurance is one of the most crucial steps. When you have the foundation and walls set, the next step is to determine how to best fund your construction business. At this point, you should be in a good spot and prepared to operate and grow your enterprise. Below we break these steps out further.
Perform Due Diligence On Your Local Market
First, you must determine if starting a construction business is a viable option in your geographic location. Remember, you may live somewhere with saturated construction markets and happy customers. If this is the case, it may be tough to get your foot in the door. To avoid this, it's essential to start with market research due diligence. Start by determining the number of local construction businesses operating in your area. In addition, assess their niches, costs, and reputations. With this information, you should begin to understand your potential base of customers. How many potential customers are out there? What is their status, their average age, or their interests? Knowing your potential customer base assists significantly in developing a healthy business plan. It provides a notable edge over your competition when you walk out onto the plate to take a swing. But how do you conduct market research in the construction industry? One of the best sources is the SBA. The SBA provides an
extensive range of no-cost resources
with stellar data on markets and customers. From demographics to spending habits, employment statistics, and beyond, the SBA is a fantastic resource for businesses new and old. However, what happens when you want to dig deeper into your specific local construction sector? There are ample options available online that can be found on Google. Start by looking up your city name with "construction sector publications" in quotes. This should provide a list of magazines and publications from your area. Finally, one of the most effective methods to test out a potential customer base is to speak to them directly. Utilize surveys, interviews, or focus groups to obtain direct feedback from customers.
Setting Up Your Business Plan
Once you understand local markets, you can start building a plan. A business plan is by far one of the most crucial documents you will make when starting. This roadmap assists with keeping your business on the road to success. In addition, a construction company business plan is one document provided to lenders when seeking out funding. As a result, it is crucial to be as detailed as possible, putting the market research above to great use. Most standard business plans include the below details:
The management and structure of the business
What products or services provided to customers
The jobs you plan to bid on
Target markets you plan to solicit for work
The number of staff and employees you will start with
Any marketing strategies for your construction business
Estimated costs to start and maintain the business
Expected income in the first year, as well as other KPIs of importance
It should be noted that many successful construction focused businesses are contractor-centric. If this applies to you, it'll be beneficial to include accounting related information in your business plan. One of the best examples of this is planned billing practices. Will you go for fixed lump sums or distributed breakdowns? Net 30 payments are standard, but some contractors offer small discounts for faster payments. All construction company business plans are nuanced. For more detailed, general information, we recommend our article
7 Helpful Strategies for Writing a Business Plan
.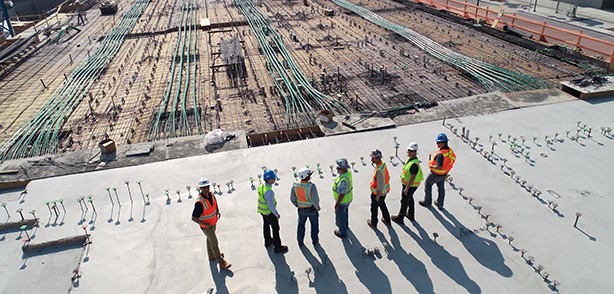 Foray Into Business Registration Strategies
Once your business plan has been created, the next step is to register your business. This process takes your idea and turns it into a legal entity. An official legal status provides protection from personal liability, as well as both tax and legal benefits. Typically, business registration is a simple process. It includes registering the name of your business with both state and local governments. Sometimes (depending on the state), there's an extra step to register your business at the federal level. This provides you with an Employer Identification Number (EIN) or federal tax ID. Having this federal identification for your business will allow you to trademark your name and logo as well. This is done through the USPTO, or United States Patent/Trademark Office.
Discover Permits and Licensing
After registering your business, it's time to ensure your permits and licensing are in working order. The licenses and permits you require will be based on your location, state, business size, and type of construction. These permits will usually extend to both state and federal levels, again based on your performed work. Federal laws require permits for certain businesses. This ranges from well drilling to transportation, contractor work, and beyond. As an example, specialized licenses are required for oversized vehicles. If you transport large pieces of construction material or equipment, you may need a special permit. Concerned about knowing which permits you may need? Check the SBA website for
permit and licensing requirements
for your business activities. At the state level, it's all about location when it comes to licensing and permits. But, to ensure no stone is left unturned, you need to start from the bottom: Local ordinances and zoning. Per the SBA, zone ordinances can restrict or ban specific businesses from operation. While there may be fewer restrictions if home-based, ordinances in some cases still apply. For this reason, you must ensure that you're in a viable location first. Do this before you start determining which licenses and permits are required at the city, county, and state levels. This information can be found through your state government website and your local courthouse. Remember, without proper licensing and permits, your construction business could face hefty fines, fees, and penalties.
Ensure Insurance Is Watertight
After considering permits and licensing, also take time to think about
necessary insurance
. Given the dangerous aspect of most construction work, injury coverage is crucial. Accidents happen when you least expect it. Any construction company owner needs to understand the potential liabilities. You likely won't be prepared to commit your business to a full contingency plan from the get-go. However, it's crucial to have a realistic overview of what a preparedness plan would look like for your business. This is crucial to ensure you have oversight if there was an accident. At a bare minimum, most construction contracts and state requirements list workers' compensation insurance. However, professional and general liability insurance, builder risk insurance, and auto insurance are all potential requirements as well. The faster you plan for your insurance needs, the better off you'll be when the time comes to use these policies.
Secure The Business Funding You Are Needing
It's essential to ensure that you have the funding necessary to finance your new construction business. If you're unable to utilize your own financing, there are many alternative options to secure funding from outside sources. This includes bank loans, credit unions, government loans and funding, and alternative funding sources through services such as Fora Financial. [cta-freequote] In addition to more basic financing options, it's also important to determine how funding will be secured on a project basis. This should be done while noting that the construction industry is notorious for lower profit margins. Additional billing cycle irregularities mean cash flow is significant to business operations. In construction, most projects have very high costs to start, and cash receipts might not arrive for some time after. Yes, you can undoubtedly front these costs yourself. However, there could be problems if clients are late on payments. An alternative is utilizing a draw process. Here, you request a specific amount upfront, and then proactively and consistently bill throughout the project. Finally, as a safety net, it's recommended to have some
emergency funds
accessible if necessary.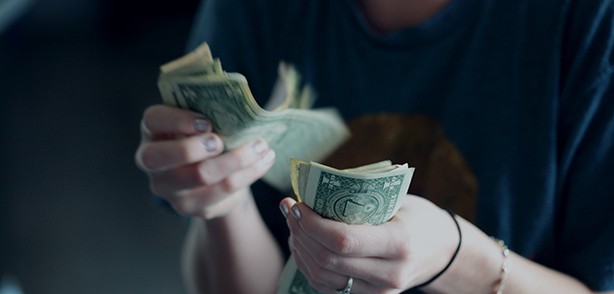 Watch Your Business Grow
Two of the best contributing factors to industry longevity are business reputation and customer loyalty. The goal is to leave each client and project on favorable terms. One of the best ways to do so is by practicing
honest communication
. Be transparent with clients from the get-go about price and turnaround. Keep them posted through the process, so they can better understand if and when problems occur. In addition, keep clear timelines in your contractual agreements. Make sure to include contingencies if there are delays due to issues with weather or equipment. You might also wish to include payment terms, scope estimates, and a claims clause if extra work is needed. Keep everything in writing, and don't agree to anything on a verbal-only basis. This protects yourself, your business, and the client as well. The more accountability you practice with your clients, the higher the likelihood they will use your services again. In addition to this, it can be expected that this level of service will lead to stronger recommendations. The goal is to receive a success "snowball," with new customers rolling in regularly from word-of-mouth referrals.

Final Thoughts
Starting a business in the construction industry might not be the simplest type of business to foray into. However, many contractors can tell you that the rewards tend to beat out the risks. Construction business owners are naturally hardworking and resourceful. Thus, they tend to always find a way to make things work. However, it should be noted that construction businesses have some of the highest five-year closure rates as well. Therefore, the most present challenge is starting out on a strong foundation and keeping the momentum going. There are two main takeaways when looking to start a construction business. They are to never enter uninformed, and don't do it on your own. Join relevant associations, take part in networking events, and obtain assistance from professionals. Partner with those who provide the support and resources necessary to turn ideas into success. Are you looking for more business tips? If so, check out the Fora Financial newsletter! [cta-newsletter]