May 16, 2022
How Can You Utilize a Liquor Store Loan for Growth?
When running your liquor store, you're responsible for following liquor laws, restocking inventory, and providing helpful customer service, among other tasks. In addition, liquor store owners may need to follow additional health standards due to the 
COVID-19 pandemic
.
Whether your business is flourishing and you need to meet demand or your business has struggled in the past two years, having a 
business loan
 can be highly beneficial.
In this blog post, we'll explain how to get a liquor store loan and review four ways that you can utilize funding to grow your liquor store.
How to Get a Liquor Store Loan:
If you're interested in receiving business financing for your liquor store, you should first start by researching available funding options.
Once you determine the type of loan you'd like to pursue, ensure that you're fully aware of the lender's qualifications. That way, you can expedite the funding process. Typically, financing lenders have the following prerequisites:
Annual Revenue

: Usually, lenders will have a minimum revenue requirement that loan applicants must meet.

Time in Business

: Typically, banks and alternative lenders won't provide funding to business owners until they've been operational for a certain length of time.

Use of Funds

: Although some lenders don't have usage requirements, some require that loan funds are used for specific business expenses.

Credit Score: 

In some cases, lenders will need to meet credit requirements.
If, for some reason, you don't meet the lender's standards, you can move on to another funding option.
After you receive a loan for your liquor store, you can focus on how you'll use your funding to promote business growth. In the section below, we'll provide ideas on how you can best utilize your loan.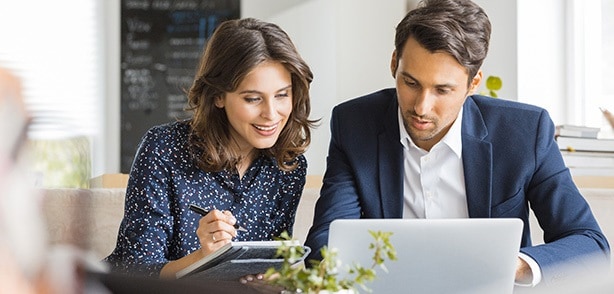 How Can You Use a Liquor Store Loan?
1.
 Hire Additional Employees
As you likely know, being understaffed can be extremely detrimental to your business. You need employees who can assist customers, restock inventory, and manage the register, to name a few examples.
In addition, if an employee is sick or on vacation, someone will need to cover their shift. If you've noticed that your store has been understaffed, you should use your business loan to hire more employees.
2.

Purchase More Inventory
Have you noticed that sometimes your customers leave empty-handed because you don't have the inventory they were looking for in stock? If so, it might be beneficial to use your loan proceeds to 
purchase inventory
.
On the other hand, you may be receiving so many customers that inventory is flying off the shelf. During the COVID-19 pandemic, liquor stores have remained a popular industry, so you may need a loan to meet this ongoing demand.
Many liquor store owners run into inventory issues because they can't afford to place larger orders or don't want to invest in more options. Sadly, this can be a crucial mistake because if patrons realize that other local liquor stores have a wider selection, they probably won't return to your establishment.
To avoid this, use your small business loan to order more of the existing inventory or purchase new options. You could also offer other items to accompany liquor store purchases, such as:
Glassware

Gift bags

Corkscrews

Party supplies

Mixers
3.
 Open Another Business Location
If your liquor store is already profitable, you should consider how you can 
continue increasing sales
. For example, you could open an additional liquor store to serve more customers in a different geographic area.
Of course, opening another liquor store comes with plenty of expenses. You'll need to pay for monthly rent or purchase commercial real estate. Also, you must be able to afford utility bills, interior décor, payroll, and other inventory. Naturally, having ample cash flow is imperative to pay for these costs.
Although you should invest in your new liquor store, it's crucial that you don't neglect your existing establishment. You can make investments in your new location without dipping into your original store's cash flow with a term loan.
4.

Increase Marketing Spend
If your liquor store isn't profitable, you should focus on acquiring new customers. Using your business loan, you can invest in different marketing ideas, such as:
Online advertising

Register for business listings

Print advertisements in local publications

Social media advertisements
There are numerous ways to promote your liquor store to nearby patrons. Since you have a loan, you'll be able to try different marketing ideas and invest in the most profitable strategies.
Other Liquor Store Financing Options:
Although many liquor store owners pursue term loans, there are other working capital options that you can pursue.
Credit Cards

: With a business credit card, you can charge expenses to your account, and depending on the card, you may earn rewards in the process.

Merchant Cash Advances

: Most likely, your liquor store accepts credit card payments. If this is the case, you might qualify for a 

cash advance

. With this type of financing, you'll receive a lump sum for a percentage of your store's future credit card sales.

Business Line of Credit

: Depending on your financing needs, you could apply for a revolving or non-revolving business line of credit.

Small Business Administration (SBA) Loans

: If you haven't been able to qualify for other financing options, you can pursue financing through an SBA lender. They offer different loan options to U.S.-based businesses that have exhausted traditional funding sources.
Conclusion: How Will You Invest in Your Liquor Store?
Now that we've explained how you can utilize liquor store financing consider how you can improve your store. Every business is different, so you should determine the areas where your business needs to be upgraded. Don't be afraid to ask your existing customers, employees, or other business owners for their feedback. Receiving feedback can be very useful as you prepare to invest in the future of your store!
Editor's Note:
 This post was updated for accuracy and comprehensiveness in May 2022.