June 08, 2022
How to Use a Florist Business Loan to Grow Your Flower Shop
By applying for financing from a reputable business lender, your florist business can make investments to make you stand out to potential customers. Plus, it will allow you to invest in your company's short- and long-term goals.
There are numerous financing options available for florists. You could pursue a loan from an alternative lender, a merchant cash advance, a bad credit business loan, SBA loans, credit cards, or a line of credit.
Before you apply, make sure that you conduct considerable research. That way, you can ensure that you're choosing an option that meets your needs and that you will meet the 
financing requirements
 (like credit score and monthly sales).
Keep reading to find out how you can assess your florist business plan and make improvements using a small business loan!
9 Ways to Use a Loan in Your Florist Business Plan
1.
 Have Money to Afford Seasonal Expenses
The flower business flourishes around holidays like Valentine's Day and Mother's Day. Get ahead of schedule by doing some sales forecasting to receive financing before your company's busy seasons.
Once you receive financing for your florist business, you can afford costs such as:
Hiring additional employees

Purchasing extra inventory

Updating interior decorations to match the season if you're a retail florist
Don't risk being unprepared; you could lose out on business to other local florists!
2.
 Invest in Marketing Strategies
Florist business services may not always be top-of-mind to your target market. For instance, patrons might not research florists until they have an event to attend or want to send well-wishes to a loved one.
Therefore, you need to make sure that your flower shop business is regularly advertised by investing in methods such as:
Paying for Yelp advertisements

Create sponsored Facebook and Instagram posts

Send out direct mail pieces with coupon offers
Creating a diverse marke
t
ing strategy
 will help you reach as many customers as possible and increase sales. This is why it can be wise to spend working capital financing on marketing!
3.

Purchase Floral Inventory
To run a flourishing flower shop business, you'll need to receive consistent floral inventory shipments. Being low on inventory could mean having to turn away customers, which should never be an option.
Apply for a working capital loan, and you won't have to worry about affording inventory expenses.
4.

Offer Delivery Services
Make it easy for customers to receive their orders by investing in delivery services if you don't provide them already. Customers will appreciate being able to send floral arrangements to loved ones and may not have time to pick up orders themselves. You can accommodate customers who may not have visited your business otherwise by offering delivery services.
5.

Include Customizable Options
If your floral arrangements are mass-produced, your customers will likely visit a floral business that provides personalization. Capitalize on this market by purchasing items to create fresh flower arrangements for birthdays, graduations, funerals, and other occasions.
Don't just stick to basic options; the more creative you are with your floral designs, the better reception you'll receive from customers.
Of course, paying for these modifications can add up. However, if you want your florist business to be profitable, investing in these expenses will be worthwhile.
6.

Pay for an Online Ordering System
If you want to streamline your flower shop's ordering process, invest in an online ordering system! Paying for order management software may seem like a costly investment. Still, it'll be worthwhile once your customers can place their orders easily.
This is a great initiative to start once you have access to working capital financing. You can pay for the online ordering technology without running out of money for recurring 
costs like rent
, inventory, and payroll.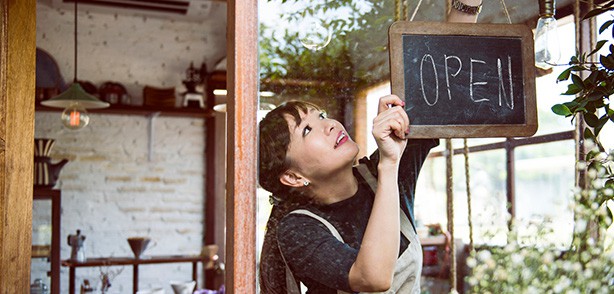 7. Hire Additional Employees
To provide excellent customer service, you might benefit from hiring more employees to fill orders, answer customer questions, and maintain your store.
If your business is currently understaffed, it could be affecting your customers' experience. Hiring a few more sales associates can ensure that your business runs smoothly!
8.
 Expand Your Business
When you pursue a loan for your florist business, you can take your company to the next level.
When you started a business, you had short-term goals that you wanted to achieve. But now, your business may be outgrowing its current situation, leading you to consider your next move.
For example, your business might be exclusively online, or perhaps you have one brick-and-mortar location. If your business is booming, you should consider expanding your existing business! You could open a flower shop in a new area or expand your existing location to a larger space.
Another way to expand your flower shop could be to sell your arrangements to local grocery stores, funeral homes, and retail stores. Forming a partnership with local businesses can allow you to reach additional patrons.
9.
 Use as Extra Cash Flow
As a small business owner, you know that cash flow is king; without it, running a successful florist shop will be challenging.
Once you receive business funding, you'll have more cash flow to make payroll, pay bills, or afford last-minute expenses.
You'll be glad that you have the cash flow to work with, and your business's products and services will likely improve, too!
How Will You Invest in Your Floral Shop with Business Financing?
Now that you've learned how to use a small business loan for your florist business, you should review your florist business plan. You can determine how you can best utilize a 
service business loan
!
Editor's Note
: This post was updated for accuracy and comprehensiveness in June 2022.