June 18, 2021
How to Pay Off a Business Loan in 6 Steps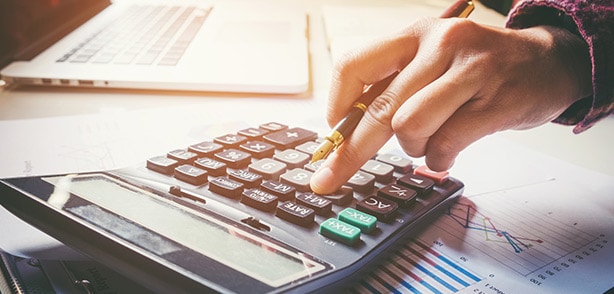 Many small business owners apply for business loan to sustain their operations or pursue growth opportunities. Some use a loan when they start a business, while others utilize it after being operational for years.
For example, some business owners utilize financing to:
Purchase equipment

Pay for marketing materials

Meet payroll

Afford inventory
Although having additional business financing can be beneficial, it's vital that you follow your loan repayment schedule.
When it comes to repaying a business loan, there's more at stake than having your personal or business credit score suffer. If you fail to repay your term loan, you may lose access to future capital (such as other loans or credit cards), which could be detrimental to your business.
In addition, you could face legal problems that would damage your business's reputation. This represents an extreme scenario; but it's important to make repaying your business loan a priority.
In this blog post, we'll explain how you can responsibly pay off your small business loan, so that you can make financial decisions that guarantee your business's future!
6 Steps For Mastering Small Business Loan Repayment:
1. Understand the Business Loan Terms
When applying for a business loan, make sure that you fully understand what your obligations are. Here are the aspects of your business financing that you should be aware of:
Business loan amount
Loan term
Payment due dates
Whether your interest will fluctuate
Payoff amounts
Prepayment fees
If you're confused about the business loan terms and requirements, ask your lender to further explain this information!
If you received a different type of financing, such as a business line of credit, merchant cash advance, or Small Business Administration (SBA) loan, your repayment plan may vary. Again, contact the financing provider to ensure that you're fully aware of all details.
2. If You Have Trouble Repaying Your Loan, Seek Help Immediately
If you're unable to make loan payments due to cash flow problems or other financial issues, contact your lender immediately. If you start missing deadlines without providing an explanation, there could be serious repercussions.
In some cases, a small business loan provider may be able to temporarily suspend payments, offer refinancing options, or briefly accept a reduced amount. You'll still be required to pay your remaining balance, but the previously mentioned options could relieve some financial stress.
3.Set Up Autopay or Choose a "Payment Date"
Many business lenders allow their customers to set up automatic payments, instead of manually submitting their monthly payment themselves. By doing this, you won't have to worry about forgetting to make a loan payment.
Another option is to choose a day to make all your payments at once. For instance, if you have loan payments and other bills due around the same time, you can choose a specific day each week or month to make these payments.
4.Consider Loan Refinancing Options
If your interest rates are too high, it could be possible to reduce them by refinancing your loan.
In some cases, you may be able to secure better interest rates and loan terms. This will allow you to reduce your repayment burdens, while still meeting your financial obligations and securing access to necessary working capital.
5.Monitor Your Financial Health
A small business loan can be a valuable resource, but it's imperative that you're responsible when utilizing and repaying it.
We recommend following a budget so that you aren't using your loan to pay for unneeded expenses. In addition, stay committed to repaying your debt so that the loan doesn't become a burden.
If you're having trouble making your business loan payments, look for ways to either increase revenue or cut costs. These changes can put your business in a better place financially and allow you to pay back your business loan in a stress-free manner.
6.Be Honest with Your Business Lender
When you're in the process of paying off any type of business loan, be open with your lender. If you're finding it challenging to make your payments on-time, contact them to discuss your options. We mentioned refinancing options in section #4, and this is something you may want to consider.
By being transparent with your financing lender, they'll be more likely to trust that you're a responsible borrower. This will help you in the future if you decide that you'd like to apply for additional business financing.
Conclusion: Understand the Business Loan Repayment Process
A small business loan could help you grow your business. When taking out a loan, you must make repaying it a priority. If you manage your finances responsibly and make payments on-time, your business loan experience will be a success!
Now that you know how to pay back a loan, it's time to take the next steps and start the application process. To learn more about how to apply for a small business loan, check out our comprehensive application guide.
Editor's Note: This post was updated for accuracy and comprehensiveness in June 2021.