August 16, 2021
5 Things To Know Before Applying to a Working Capital Lender
From expanding your business's real estate presence to purchasing inventory to hiring more employees, there are so many ways that you can utilize financing. However, before you determine how you'd like to grow your business with additional working capital, you'll need to know what to submit with your business financing application. In this blog post, we'll include the documents and other preparations you'll need to make during the
 small business loan application process
. Many of the best small business lenders will require these various components, so make sure you're prepared!
What Should You Consider Before Applying to a Business Loan Lender?
1. Understand the Different Types of Financing
Did you know that there are numerous types of business financing products? It's important to consider your business's specific needs, so that you apply for a type of financing that is right for you. For example, if you need funding for business expenses related to inventory, you should pursue an inventory loan. Make sure that you conduct significant research before you apply, so that you're educated on your options. Below, we've included some popular financing options that you might benefit from: • Term Loans • Merchant Cash Advances • Invoice Factoring • Invoice Financing • Business Lines of Credit • Business Credit Cards • SBA Loans • Bridge Financing • Inventory Loans • Equipment Financing • PPP Loans
2. Get Your Bank Statements Ready
To provide your small business with funding, a working capital lender will need to review some of your recent bank statements. Typically, financial institutions will require at least three months of bank statements, so that they can see your business's finances over time. When 
applying for a merchant cash advance
, the provider will want to see frequent and small ticket transactions in your credit card statements. These qualifications will ensure that you're able to handle the process of remitting your advance. Ultimately, you should make sure that you meet the lender's monthly sales requirement prior to applying. If your sales are considerably beneath the lender's requirements, you might want to investigate other options, or increase your sales before you apply.
3. Know Your Credit Score
Most likely, the working capital lender you're applying to will take your business and personal credit scores into consideration when reviewing your application. 
Having a low credit score
 won't necessarily hinder you from receiving working capital financing, but it might affect the amount of money and repayment terms you receive. Although the business financing lender will probably run your credit at some point during the application process, it is good to be aware of your credit score. Another reason that you should know your credit score prior to applying is that if you don't meet the lender's credit qualifications, it won't make sense to apply at this time. Instead, you should focus on improving your credit score, so that you meet this requirement in the future (and have a better chance of qualifying).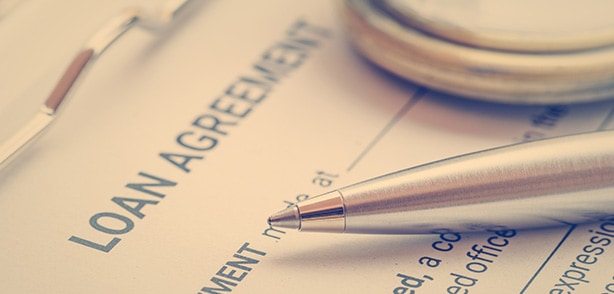 4. Be Transparent About Existing Loans or Outstanding Debt
Be upfront if you have already taken out a term loan or other type of financing with a different lender. Most lenders will be 
weary of stacking loans
, as this can be detrimental to them, the original lender, and your small business. In addition, having other debt may affect how much money you qualify for, so be forthcoming about this as well. Although you want to receive additional financing, you should talk to the provider and ensure that you'll be able to afford the monthly payments. If you won't have enough cash flow to repay your financing while also affording day-to-day operating expenses and paying off debts, you might want to wait until you have fewer financial responsibilities.
5. Determine How You'll Use the Additional Working Capital
Before you submit your application, you should reflect on your business's daily operations and long-term goals to see how you can improve upon your business. Reflecting on these factors is crucial to your success as a business owner. Plus, the lender you're applying to will likely be impressed if you have a clear plan for how you want to spend your financing. In addition, depending on your needs, your business may benefit from receiving a prepayment discount. If you'll be using your working capital for short-term expenses, and the lender has prepayment options, this may be a good fit. On the other side, if you know that you'll be using the money for long term expenses like an expansion project, a prepayment discount wouldn't be beneficial. Your business probably won't be able to quickly repay the provider, and instead should stick to the term or remittance plan they provide you with.
Conclusion: Be Prepared Before You Apply for Financing
If you're a small business owner applying for capital from a working capital provider, it's likely that you'll be asked to provide these documents. Receiving small business financing from a working capital lender is a responsible way to attain funds for your business, so make sure you're organized throughout the application process! Hopefully, you'll have access to working capital before you know it!
Editor's Note: This post was updated for accuracy and comprehensiveness in August 2021.