February 07, 2022
How to Use a Small Business Loan to Improve Your Business
So, once you apply for and receive a small business loan or business line of credit, pursue one or more of our suggestions below. When your business tactically utilizes additional working capital in ways that will advance your existing operations, you'll be surprised at how you much you can accomplish!
How to Use a Small Business Loan:
1. Market Your Business
If your business is making consistent sales, you might neglect your marketing efforts. Unfortunately, this can be detrimental to your business in the future, when you aren't accruing new customers. To continue attracting customers, you can 
invest in marketing initiatives
, such as direct mail pieces, sponsored social media posts and online advertisements. This will be money well-spent, as you'll be focusing on the promotion of your business's services or products.
2. Use as Additional Cash Flow
Having ample cash flow can make or break a business. That's why many business owners opt to 
use their loan in order to have enough cash flow
 to run their operations. Having a term loan or other type of loan to use as steady cash flow will allow you to have money for when sales decline, you want to pay for future initiatives or can serve as a cushion in the case of an emergency.
3. Upgrade Equipment
If your business relies on equipment, you must make maintaining it a priority. With your business loan program, you can pay for 
repairing, leasing or purchasing equipment
. It can be challenging to afford equipment while paying for other business costs, so devoting the use of your loan to equipment should be considered.
4. Use as Payroll
The quality of your staff can greatly affect the longevity of your business. It is pivotal that you invest in building a strong team of professionals, which is why you should 
use your business loan for growing your team
. On boarding and payroll costs can accumulate, especially if you're aiming to fill multiple positions. Still, it is worth it in the long term if you're recruiting individuals who will add value to your business. So, if expanding your team is on your to-do-list, consider 
using your business loan for hiring and payroll costs
.
5. Pay Your Bills
Running a business requires a myriad of costs. If you're overwhelmed by incoming bills each month, or have acquired significant debt, 
having a loan to cover these payments
 can be valuable. Paying off debt can put your business back in good financing standing and having money to pay bills will eliminate the chance that you accumulate future debt. Money management is critical and using your loan amount for these areas will benefit your business's finances.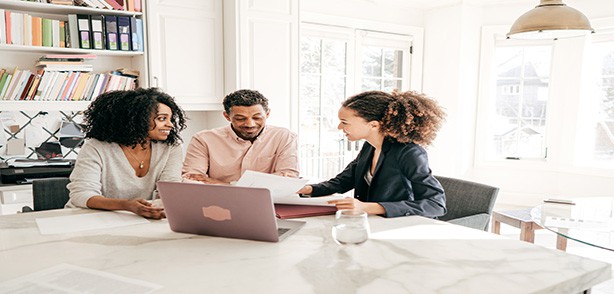 6. Invest in Renovations
The longer you run your business, the more updates you'll have to invest in. This could be interior or exterior remodeling, or equipment updates, among other needs. Due to this, some business owners 
utilize their business loan to pay for renovations
. They can make necessary changes to their business, without worrying about how they'll be able to afford these revisions.
7. Pursue New Technology
Regardless of your business's industry, there is likely technology available that could make your job easier and more efficient. Whether it is automation software, communication tools, a mobile app or other technology, your business's processes can be improved upon. Devote your business loan to making technological advances and watch how your business flourishes!
8. Use as Bridge Financing 
Does your business make money through bidding on large projects, in which you're paid partially at the beginning and end of a job? If so, you might 
profit from bridge financing
. This money can be used for purchasing materials, equipment upkeep and paying employees. By doing this, you'll be able to successfully complete projects, while bidding on additional jobs!
9. Pay Your Taxes
Most likely, you dread paying your business taxes each year. They can be costly, and you may worry that your business will be low on cash afterwards. Don't fret – once you receive a business loan, you can pay your taxes and still have money leftover to spend on other day to day expenses. Therefore, if you've already accepted a loan offer, contemplate saving it for tax season!
10. Accomplish your Expansion Plans
If your company is thriving, you might have ideas on how you can continue to grow your business. Many business owners consider expanding their business, either 
by opening another location
, expanding their existing location or increasing their products or services. Of course, these projects can be costly, especially if they require you to rent real estate or build a new structure, so you'd likely benefit from 
using your business loan for your expansion plans
.
11. Purchase Inventory
Whether your business sells inventory, or you simply need certain items to operate, inventory can be crucial. 
Using your business loan to purchase inventory
 will ensure that you don't run the risk of being unable to pay for inventory.
12. Pay for Holiday Costs
The holiday season can provide opportunities for small business owners to take advantage of the increase in customer spending. But to reap the benefits, you'll need to invest in your business during the holiday season. So, to do this, 
use your business loan for holiday initiatives
, such as hiring seasonal staff members or purchasing additional inventory, or increasing your marketing efforts to promote special holiday deals.
Next Steps
Receiving a
business loan
can provide new opportunities for your company. By considering the ideas mentioned in this post, you can take the financing you receive and put it towards an initiative that will benefit your business.
Editor's Note: This post was updated for accuracy and comprehensiveness in February 2022.