September 13, 2021
Say No to Stacking Loans: Why It's Bad for Business
While you're paying off your small business financing, you may find yourself in need of more capital. Although it may be tempting to apply to multiple lenders to get another term loan or other financing option, this would be considered stacking. If you're interested in applying for another small business loan or line of credit, make sure you're informed on the risks of stacking loans. Even though receiving additional working capital may seem like a win-win, it can be very risky for your business, and the two lenders involved. Keep reading to find out everything you need to know about stacking loans, how you can avoid it, and why there's other options you should consider.
Why Stacking Business Loans Should Be Avoided:
What Does Loan Stacking Mean?
If you haven't heard of stacking loans, let's start with a definition of this funding term so that you can understand what it means. Simply, stacking loans is when a small business takes out multiple loans at once. You may be confused as to why taking out multiple loans at once isn't recommended by financial experts. The answer is that you may be causing irreversible damage to your business if you partake in stacking loans. Acquiring working capital can really help you grow and improve your business. Whether you need money to fund future projects, pay bills, or purchase equipment, applying for financing can be the solution your business needs. While it may be tempting to seek additional financing once you've received capital for your business, taking out another loan or
cash advance
can be a serious issue for all parties involved.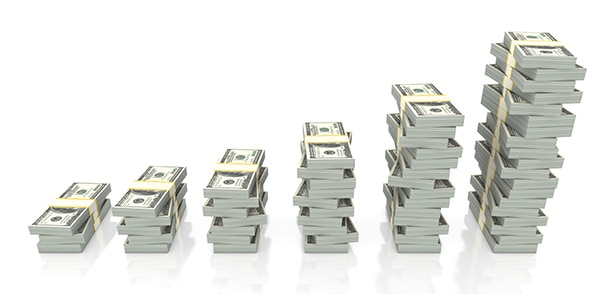 Why Is It Harmful to Stack Loans?
Taking out two loans may seem risk-free, but having two loans to pay off at the same time could cause major financial burdens. Think about the application process you went through with the first lender. They probably did a thorough analysis of your business's financial details (such as your business credit score and monthly sales) and how your company operates. At the end of the process, they provided your business with capital and decided on either a fixed daily amount that they felt you'd be able to handle without harming your business. If you apply for another loan with a second online lending provider and they go through the same process, you may now be paying back $200 a day instead of $100, or 6 percent of your sales, instead of 3 percent. It's possible that your business won't be able to handle paying back both lenders at the same time, causing damage to your business and the lenders. Some of the risks of loan stacking could include:
A drop in your credit score
The inability to pay other bills (such as credit card payments and rent)
Losing your business altogether
What Are the Alternatives to Loan Stacking?
Instead of stacking loans, contact the company you received the first round of financing from, and discuss your need for additional capital. By doing this, you can potentially acquire more short term financing in a responsible manner. Also, the business lender may be willing to provide you with a better repayment schedule or interest rate. Keep in mind, the lender that already provided you with working capital is invested in the success of your business. They may be able to give you more capital since they already know about your business's financial situation. Thus, you'll only need to make loan payments to one lender instead of numerous financial institutions.
Conclusion: Don't Stack Loans – Even If You Need More Financing
As an entrepreneur, it's important for businesses to learn about proper working capital management prior to 
taking out a loan
. At Fora Financial, we love helping small business achieve their goals. We ensure that 
good lending practices are upheld
, and that includes not stacking loans. Since stacking can negatively affect both the small business and the lenders, it should be avoided by all parties involved.
Editor's Note: This post was updated for accuracy and comprehensiveness in September 2021.