August 18, 2021
5 Ways Renovation Financing Will Help Your Business Grow
Therefore, if you're seeking a
business loan
or recently received one, it might be beneficial to use it for renovations. When people think of renovation financing, they often think of home improvement loans used on fixer uppers. However, renovation financing is equally valuable to business owners looking to grow their companies. Like home equity loans, renovation financing can be used to make improvements that you wouldn't be able to afford otherwise. In this blog post, we'll review five ways that you can renovate your location using a small business loan. Let's get started:
How to Use Renovation Financing for Your Business
1. Pursue Energy Efficiency
Per recent statistics, the average monthly cost for commercial electric bills is 
around $664 per month
. According to the EIA, these rates could grow an additional one percent this year. Due to this, it's likely a consistent cost that may decrease your monthly cash flow. By carrying out business revamps using your renovation financing, you can cut down on this expense. There are many 'green' products available that can help you use less energy. If you're going to start a renovation project, using energy efficient materials and equipment will likely pay off long-term!
2. Make Better Use of Your Business's Space
Let's face it – we've all been tempted to make impulse purchases based on a store's layout or presentation. Making small changes can help your business generate additional sales, so you should consider:
Giving your location's décor a refresh
Changing the shelving design and layout
Re-doing the entire layout of your business location so customers can easily find what they're looking for.
By expanding your real estate space or re-designing the layout, you'll be able to serve more customers. You won't need to worry about a cramped environment, which may currently be deterring customers from spending money. In addition to making your business's location more attractive to buyers, it's also important to consider COVID-19 precautions. As the pandemic continues, it's crucial that you follow safety guidelines to promote social distancing and other health standards.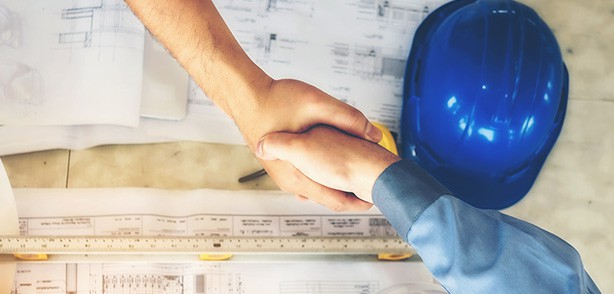 3. Enhance Your Business's Brand Experience
As you probably know, shopping has moved from a need driven exercise to an experience driven one. For example, you could use virtual reality to show customers how a certain color of paint would look on their walls. Using your renovation business loan for this area could help you build an improved brand experience. In fact, around 66 percent of consumers spend more money 
with brands they feel loyal towards
. Due to this, using your store to boost the brand experience could in-turn increase revenue.
4. Improve Employee Morale
Although your business should be focused on your customers' needs, remember to think of your employees' needs, too. Having a store or premises that your employees feel proud of and comfortable in will likely improve their performances. The quality of your work environment can affect your employee's motivation. Due to this, you should consider using your renovation financing to turn a cold, outdated space into a welcoming workspace. As previously mentioned, you should also ensure that you're following COVID-19 safety standards in your business location. In your renovation plan, consider allocating money for a larger break room. In addition, you could update equipment such as employee-used refrigerators, coffee machines, or furniture. For example, remodeling can also help with processes, making it quicker for staff to find stock or serve customers. This is beneficial, because not only is there an uplift in morale but productivity is also increased.
5. Attract Customers with a Relaunch
Using your renovation financing, you could relaunch your business to attract new and previous customers. You might consider relaunching if you're renaming your business or rebranding, or if you're unveiling new products or services. Before you relaunch your company, you can utilize your working capital to pay for advertising costs. This will inform patrons that you've updated certain aspects of your business.
Are You Ready to Pursue a Business Renovation Loan?
Starting a business renovation project can help you expand your business. Renovation projects can be a promising way to grow your business and stand out against your competitors. From improving your brand to updating employee spaces, there are so many ways to
use a business loan
. Before starting your project, create a detailed budget. This will help you ensure that your loan will cover these expenses (including closing costs). You should also verify that you'll be able to make your loan's monthly payments. If you don't confirm this prior to borrowing money, it could cause issues for your business in the future. Most notably, if you can't make payments, this will affect your credit score and show up in future credit reports. In addition, we suggest weighing your loan options, so that you choose the best type of financing for your company. Different online lenders will offer you varying loan amounts, interest rates, and other factors, so be sure to do your research! Are you a small business owner that has utilized your loan for a renovation project? Tell us about your funding experience in the comment section below.
Editor's Note: This post was updated for accuracy and comprehensiveness in August 2021.