March 23, 2020
Navigating Coronavirus/Covid-19 As A Business Owner
To help your business endure these uncertain times, there are some steps you can follow to help your team stay healthy and informed.
What is Coronavirus?
Per the
 World Health Organization
, COVID-19 is an infectious disease caused by a newly discovered coronavirus. Symptoms of infection include fever, cough, and respiratory issues or trouble breathing. In severe cases, coronaviruses (CoV) may lead to serious complications and death. Older people, children, and those with immune deficiencies have a higher risk of complications. Novel coronavirus (nCoV) is a term used to identify a strain that hasn't been seen in humans before. The CoV illness that is currently spreading in 2020 is a novel form. Because it began in 2019, the World Health Organization (WHO) has named this variety Coronavirus Disease 2019, or
 Covid-19
. Coronaviruses may be transmitted from person to person. This is likely what lead to the
outbreak of Covid-19
, along with the SARS-CoV outbreak in 2002, among others. Covid-19 began in Wuhan, China, and has spread to other countries around the world. On January 30, 2020, the WHO named the outbreak a public health emergency. There's no cure or vaccine for coronaviruses, but experts are working to develop them. They're also testing existing drugs used for other viruses, such as Ebola, for effectiveness on CoV.
How Will COVID-19 Continue to Affect Us?
There's no question that the current coronavirus outbreak is serious. No one can predict the future, but experts are using past data to estimate Covid-19's effects. The scale might be similar to previous influenza incidents, such as one that
 occurred in 1968
. That outbreak resulted in the death of 1 million people globally. The good news is that efforts are underway worldwide to contain the disease. If you're a business owner, you might be affected negatively or positively. Either way, you should do what you can to keep yourself and your employees safe.
Industries That Will Be Negatively Affected
There are various reasons for specific industries to be affected by the outbreak. In
many U.S. states
, people are being advised to work from home, gatherings can't exceed a certain number of people, and non-essential businesses have been required to shut their doors. The following sectors have been negatively impacted due to the coronavirus.
In states such as New York, New Jersey, and Delaware, non-essential retail businesses have been forced to close their locations. However, in other state in which closings haven't happened yet, patrons are staying home to avoid infection, leading to reduced sales.
More than 85 percent of goods in the U.S. toy industry are made in China. Factory closures are leading to reduced inventory and concerns about holiday production.
In addition to medicine, other kinds of medical supplies are affected by this situation. Items like disposable gloves and masks are in short supply nationwide. Due to this, many hospitals and medical practices are asking for donations so that their employees have the materials they need to serve patients while protecting themselves.
Movie companies have taken a hit, as many consumers are avoiding crowded public areas. In addition, some states have closed their movie theaters altogether.
Many travelers are deciding to stay home to avoid exposure to the illness. Air travel and cruise lines have been hit especially hard, and there are also travel restrictions to some countries with a high number of coronavirus cases.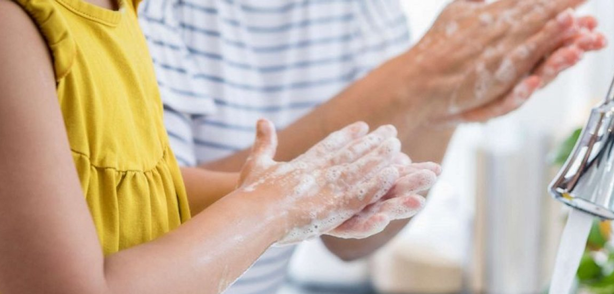 Industries That May Benefit
While many industries are negatively affected by coronavirus, some are seeing an increase in sales.
Consumers who avoid movie theaters and other crowded spaces are enjoying online entertainment instead. Online games, streaming services, and social media platforms may benefit.
Companies that can help clients avoid supply chain issues will be in higher demand than ever. In China, businesses that are able to get medical supplies to hospitals quickly are enjoying
 increased brand awareness
.
Currently, many employees nationwide are working from home to lessen the spread of the coronavirus. Companies that provide the tools to do so may experience an increase in revenue and awareness. Video conferencing provider Zoom Communications, for example, saw an
 11 percent increase
 in stock prices.
Online Shopping and Food Delivery Services
Many consumers are opting to buy goods online and have them delivered. Grocery and food delivery services, in particular, may see an increase in orders. In the U.S., some retail stores are experiencing shortages as customers stay home during this time. People are turning to eCommerce retailers like Amazon for groceries and other items that they either can't purchase in stores, or to avoid potential exposure.
Although some pharmaceutical companies are adversely affected by supply chain problems, others may see increased profits. At the top of the list are the companies working to develop vaccines and treatments for coronavirus.
Consumers are avoiding gyms, where there's a high level of human contact and potential for spread of the virus. In many states, gyms are closed until further notice. To still ensure that they can get exercise, people may purchase home workout equipment instead. Stationary bicycle company Peloton, for example, has seen its stock prices go up.
How To Prepare Your Business for the Impact of the Coronavirus
It's difficult to predict how long it will take to slow the spread of the coronavirus. By following the steps below, you'll be prepared for a variety of outcomes:
1. Ensuring Effective Communication
Start by developing an infectious disease response plan if you don't already have one. Make sure your plan covers communication, telecommuting options, and sick leave. Once you've developed a response plan, communicate it to your employees. Keeping people in the loop means that they'll know what to do in different situations. It'll also reassure them that you're taking appropriate action. Offer ongoing updates so everyone is on the same page. The Harvard Business Review recommends
 daily communications
. Provide general information about the virus, including ways to avoid it. There are several effective ways to communicate this information, such as posters, emails, and videos. Make sure you only provide tips from credible sources, such as the Center for Disease Control (
CDC
) and WHO. Discourage the spread of misinformation, which can lead to panic. Gather updated emergency contact information for all of your employees. That way, you can reach them about work closures or other updates. Make sure workers know who to contact if they need to call in sick. Also, remember that your employees may be experiencing anxiety about Covid-19. Offer them an opportunity to talk about their concerns and provide reassurance. If your health care policy includes an assistance program (EAP), encourage people to use it.
2. Have Flexible Work Opportunities If Possible
Twitter was the first major U.S. company to encourage employees to
 work from home
, with businesses worldwide following their lead. If your employees have the resources to work remotely, encourage them to do so. If those resources aren't already in place, consider whether you can implement them. Workers will need tools, including laptops, and software, such as a video conferencing system. Make sure to provide sufficient support for employees who are working from home for the first time. Be available to answer questions and impart guidance. It's always an adjustment to work in a different environment, and tensions are high due to concerns about coronavirus. For workers who need to be physically present, staggering shifts can minimize possible exposure. If you can, allow workers to come in at alternate times. Of course, be sure you're monitoring your local government and state's guidance on the coronavirus. As previously mentioned, some states are closing businesses to slow the spread of the virus, and you should comply with these guidelines.
3. Review Your Corporate Leave Policy
Employees should be able to stay home if they're sick, and leave policies shouldn't punish people for using sick time when needed. Don't require a doctor's note if an employee stays home with a flu-like illness. Healthcare providers' may be especially busy and unable to provide this documentation. Also, requiring a sick person to go to a provider's office may unnecessarily expose others to illness. There are no federal laws that require paid sick time, although some states and cities do require it. Workers who won't be paid for time off are more likely to come to the office with virus symptoms. If you don't currently offer pay for sick time, consider changing that policy, at least temporarily. You might also offer more flexibility with current policies, such as allowing employees to
 access PTO days
 in advance. Keep in mind that a healthy employee might need time off to care for sick family members. Children nationwide are being dismissed from school with little notice, requiring parents to take time off.
4. Utilize Technology To Minimize "Human To Human Contact"
Whether your business is able to operate remotely or not, you can use technology to minimize human contact. Use platforms such as Google Hangouts or Skype for meetings. With videoconferencing, you can see and hear everyone on the team without being in the same room. If any of your employees are scheduled to travel soon, determine whether they can teleconference instead. Postpone business travel until further notice. Many healthcare providers are using telemedicine to reduce patients' exposure. If you're a provider and you have the means to do so, set up video meetings with ill people. That way, you can determine their treatment needs without requiring them to sit in a crowded waiting room. You can also encourage patients to call for assistance before coming to your office. Simple devices such as touchless garbage cans and automatic soap dispensers can reduce the spread of germs. Consider purchasing these items for your workplace.
5. Make Cleanliness a Priority
Even when the current outbreak slows, health initiatives can keep workers healthy. One easy way to improve health in the workplace is to provide alcohol-based hand sanitizer and disinfectant wipes. Make these items available year-round, not just during cold and flu season. Consider putting up posters in restrooms and kitchens with instructions for proper hand washing. Make sure people are aware that they should cover their mouth and nose when sneezing or coughing. They should also try to touch their face as little as possible. Touching the eyes, nose, and mouth is one of the leading causes of infection. Regular, moderate exercise may help boost employees' immune system. You could start an exercise program in the workplace, such as a weekly yoga session or group walk. Also, encourage employees to get enough sleep, address stress, and eat nutritious foods, including fruits and vegetables. Whether you have a cleaning service or your employees keep the office clean, follow best practices for disinfecting. Clean doorknobs, light switches, and other high-contact objects frequently.
Staying Ahead Of The Uncertainty Is Key
Don't hold off on taking action because your business isn't currently affected by the coronavirus. As the saying goes, "hope for the best, but prepare for the worst." Your employees are looking to you for guidance and reassurance. You can take some steps to protect your business without giving in to excessive worry or fear-mongering. Some of these steps will also help you prepare for future events, including illnesses, natural disasters, and more. For more business advice, sign up for Fora Financial's newsletter today.
Get our tips and news straight to your inbox