October 22, 2019
10 Business Podcasts You Should Listen To
Top Business Podcasts for Entrepreneurs:
1. Masters of Scale
Hosted by Reid Hoffman, Co-Founder of LinkedIn, 
"Masters of Scale" analyzes how companies grow
. Hoffman, who is also a partner at a venture capital firm, talks to executives at Netflix, Facebook, Airbnb, Minted and more. In this podcast, you get insight into the pivotal years that lead to the success of many tech startups. Along the way, you'll gain insights that apply far beyond Silicon Valley. "Masters of Scale" is also committed to maintaining a 50/50 gender balance for its guests. By them doing this, you hear from a variety of perspectives. This is one of the best entrepreneur podcasts because listeners can hear from some amazing guests thanks to the host's connections.
2. Planet Money
This podcast is put on by media giant NPR. While the show is less about how to run a small business than others on this list, it has its value. It blends entertainment with conversations about education about economics. For example, a recent episode titled, "Hard Work is Irrelevant," broke down ideas many people hold about how to reward employees. The episode used Netflix as an example of a company that didn't put much stock in employees' input. Rather, Netflix focused on output, which executives at the company said was pivotal to their success. Other episodes on 
this general business podcast
are more entertaining than actionable, but they are all thought-provoking.
3. Ready for Anything
Entrepreneur's "Ready for Anything" podcast
features a myriad of topics tackled by a wide variety of people. It's hosted by the managing editor of Entrepreneur.com, Linda Lacina. A recent episode featuring Judith Glaser showcased how most companies fail to communicate effectively. In the episode, Judith tells listeners about her who she's coached high-level executives lack listening skills (which stifles their innovation). You can expect similar episodes from the "Ready for Anything" podcast with plenty of success stories and actionable advice.
4. Side Hustle School
As the name implies, this podcast follows the
stories of successful entrepreneurs
and business owners. This show has a slightly different angle than others, because the people it profiles started their pursuits as part-time ventures. This podcast is especially useful for potential small business owners who can't afford to drop everything and start a business. If you have financial obligations, this podcast will show you how people are making money without risking everything. This is another one of the best entrepreneur podcasts, mainly because of its special focus on a unique subset of entrepreneurs.
5. Business Insanity Talk Radio
Since 2008, Barry Moltz has been talking about "the craziness of small business." Barry has interviewed founders, bestselling authors, chief marketing officers, speakers and many other interesting people. Small business owners can learn plenty of 
practical tips from Moltz
 and his guests.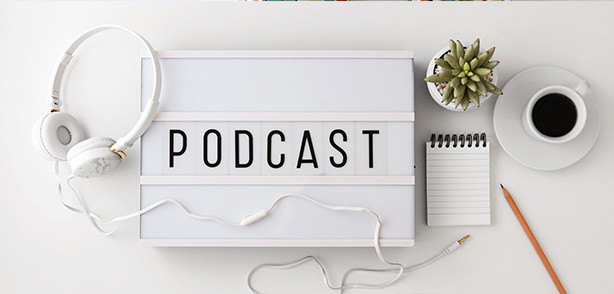 6. One on One Interviews by Small Business Trends
Wondering how you can receive insights from Instagram and Amazon executives, former NFL players and high-level Salesforce employees? The "One on One Interviews" podcast by Small Business Trends features some 
awesome guests who share their business expertise
. Host Brent Leary doesn't just talk to big companies, either. He talks to small business owners on his show and shares their stories. Leary also addresses a variety of business trends like automation, voice recognition and more.
7. Mom Biz Solutions with Lara Galloway
Billing herself as "The Mom Biz Coach," Lara Galloway 
educates female business owners
through her weekly podcast. While she brands herself as a coach for female business owners, the topics she covers are applicable to any entrepreneur. Galloway covers practical topics like outsourcing, measuring financials and more.
8. Restaurant Unstoppable with Eric Cacciatore
Host
Eric Cacciatore
discusses a variety of topics relevant to business owners in the restaurant industry on this business podcast. His guest lineup includes famous chefs, marketers and restaurant operators. Cacciatore blends practical advice with inspiring stories and philosophies.
9. This is Your Life
Your virtual mentor, Michael Hyatt, hosts the 
"This Is Your Life" weekly podcast
. Hyatt's website bills this podcast as advice that will help you "work with greater focus and lead with extraordinary influence." He breaks his podcasts into a few different categories: "Personal Development," "Productivity," "Leadership" and "Influence."
10. 1 Simple Thing
The gist of this podcast is clear in the title. The podcast provides practical advice, which is what makes it great for business owners. Each episode is about 15 minutes long and it covers, you guessed it, "1 Simple Thing." The most recent episode featured author Chris Hogan talking about how to set yourself up for retirement. Business podcasts from "
1 Simple Thing
" cover personal development, business, money and health and wellness.
Honorable Mentions: Other Business Podcasts to Check Out
There are so many helpful, impressive business podcasts out there, we couldn't narrow it down to just 10! Here are a few other podcasts that we recommend if you want to learn how to run a successful business.
Entrepreneurs on Fire: Hosted by John Lee Dumas, this podcast teaches listeners how to start a business that they're passionate about. Podcast topics include how to be more productive, increase cash flow, and be more creative, just to name a few.
The GaryVee Audio Experience: Social media expert Gary Vaynerchuk has a podcast that focuses on different aspects of business and marketing.
How I Built This: Hosted by Guy Raz, this podcast shares the stories of successful companies and how they were created.
The School of Greatness: This podcast covers topics that relate to business, in addition to health, relationships, and overall inspiration. It's a great podcast to check out if you want to improve your life overall!
Business Wars: Listeners will learn the real stories of building, leading, and growing a company.
Become a Better Entrepreneur by Listening to Business Podcasts
By checking out the podcasts on this list, you can learn about the latest trends and gain advice from business leaders. Are there any other business podcasts that you enjoy? If so, please share your suggestions with us in the comment section below!
Editor's Note
: This post was updated for accuracy and comprehensiveness in October 2019.