May 11, 2021
Professional Business Loans: Are They Right For You?
What are Professional Business Loans?
Professional business loans are specifically designed for organizations in the professional services industry. These may include those in accounting, advertising, architecture, consulting, engineering, insurance, and law. You are in the professional business industry if you (or your employees) have gone through specialized training or have a professional degree, certification, or accreditation. If you move forward with a professional business loan, you can use your proceeds toward just about anything including working capital, marketing,
payroll
, equipment upgrades, and debt consolidation.
Top Professional Loan Options
There are a number of professional loan options you can choose from such as:
Professional Service Bank Loans
Professional business loans from a bank are often preferred because they tend to come with low rates and favorable terms. The caveat, however, is that you may need good credit to qualify.
Professional Service Line of Credit
If you'd like the flexibility of being able to withdraw as much or as little money as you want, a professional service
line of credit
may be a great option. Like other business lines of credit, you'll only have to pay interest on the loan amount you borrow.
Professional Service SBA Loans
The Small Business Administration (SBA) offers professional service loans to businesses who are unable to obtain a loan from a bank or traditional lender. With a professional service SBA loan, you'll receive a guarantee, which means that the SBA will cover a portion of your debt if you default on it.
Professional Service Factoring
With professional service factoring, you'll sell your business invoices before they're actually paid to a lender or company in exchange for funds. You may be able to access 90% of your invoice value upfront.
The Benefits of Professional Business Loans
With a professional business loan product, you can enjoy the following perks:
1. Easy Application Process
Many small business loans come with lengthy, time-consuming applications and extensive documentation requirements. Professional business loans, however, are known for their simple, short application process. You can apply quickly with minimal documentation. Depending on the lender you choose, you may only need to provide basic information about your business and a few bank statements.
2. Fast Funding
After you complete your application, the lender will likely get back to you with a decision within 24 hours or a few days. Upon approval, the funds may be deposited into your business account in one business day. Due to this, you won't have to wait weeks or months to obtain necessary funds.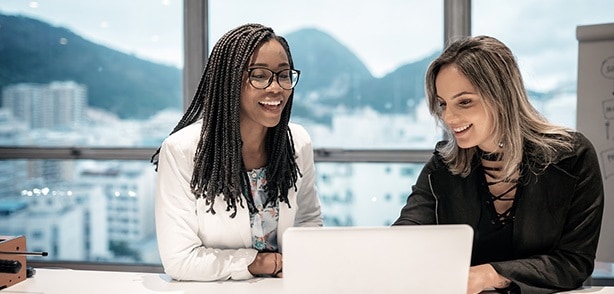 3. Flexibility
When you take out a business loan, you may be forced to use the money in a specific way. A professional business loan is far more flexible as you can invest it in any way you'd like.
4. No Collateral Required
In most cases, lenders who offer professional service business loans do not require collateral. This means you can borrow money without risking your commercial property or other business asset.
5. Lenient Requirements
If you don't have a good credit score, you can still qualify for additional financing. Some lenders who offer professional business loans will look past your credit score and consider other factors like your business plan and time in business.
5 Ways to Use Professional Service Business Loans
There are a number of ways you can use a professional business loan. Here are some of the common use cases:
1. Equipment
It's highly likely that you need
equipment
to provide your services. If you're an accountant, for example, you may need special software to support your clients during tax season.
2. Expansion Projects
While expanding your professional service business can be exciting, it can also be costly. A professional service loan can help you fund commercial real estate, employee training, and any other resources you need to scale.
3. Payroll
It can be tough to cover payroll and staffing costs, especially when business is slow. With a professional service loan, you may avoid laying off or furloughing your employees.
4. Commercial Real Estate
Unless you only service your clients virtually, you likely have to pay for commercial real estate. You may use a professional service loan to pay for rent, utilities, and related bills.
5. Tax Expenses
Tax preparation and filing for businesses can be expensive (unless you're in accounting or financial services.) A professional service loan may help you pay a professional to take care of your taxes. You can also use it to cover a large or unexpected tax bill.
Professional Service Business Loans Can Help Your Business Succeed
While you may not have to pay for materials and the costs required to sell tangible goods, you do have to cover other expenses like a building, payroll, and equipment. Loans for professional service businesses can help you do just that. Before you take one out, consider the various professional loan options available so you can choose the right one for your situation.