March 09, 2020
Why Business Owners Should Go To Trade Shows and Conferences
Since you may meet an individual or group that helps you take your business to the next level, they're definitely worth your time and money. Let's explore what trade shows and conferences are and how they can benefit small business owners like you.
Trade Shows and Conferences? Why?
While trade shows and conferences have many similarities, there are a few noteworthy differences between them. Essentially, a trade show is an exhibition for businesses in a specific industry. It allows them to showcase their products and services to their target market. Some trade shows offer learning opportunities from speakers and group activities. If you own a spa, for example, you may attend a trade show for aestheticians and other skin care specialists. The show will likely be full of skincare companies that share their latest and greatest products and treatments. It can help you choose the ideal products for your clients and network with others in the skincare niche. On the flipside, it can allow you to engage new customers and grow your spa. While a trade show can help you explore new opportunities, a conference can educate you on your industry. You can listen to various skincare experts speak and enhance your professional knowledge. Both trade shows and conferences are usually filled with decision makers that may be interested in your offerings. They can provide insight on what others are doing in your industry and allow you to network with those who have similar interests and passions. How do you find events to attend? Fortunately, there are plenty of online resources that list upcoming events. Looking for a conference? Check out
AllConferences
, a global online conference directory. It's a good idea to check these sites on a regular basis as new trade shows and conferences are added to them every day. Keep in mind that while you may not find a relevant event in your local area, traveling to one is often well worth the time and money. The leads and connections you gain can pay for the expenses you may take on.
Benefits Of Attending Conferences and Trade Shows
If you attend conferences and trade shows, you can reap a variety of benefits. This is particularly true if you select the ones that are most relevant to your industry and business. After they return from an event, many business owners report that they are glad they went and look forward to attending again in the future. Here's a brief overview of several of the many benefits of conferences and trade shows for small business owners.
Forging Relationships On Behalf Of Your Business
When it comes to business,
relationships are everything
. It really is about who you know rather than what you know. You could have the best product or service in the world but if you don't have strong relationships with your clients and vendors, you won't succeed. Clients will only choose you over your competitors if they trust your business and its offerings. Vendors have the same mentality and won't serve you unless you've developed a good relationship with them. Trade shows and conferences provide the optimal opportunity to forge relationships on behalf of your business. If you're a spa owner and attend a skincare tradeshow, you're likely to connect with individuals and organizations who like what you have to offer and can grow your business in some way. It can be difficult to build a valuable business relationship, unless you put yourself out there and are present at relevant events. While it may be nerve racking to speak to others and create relationships at trade shows and conferences at first, you'll get used to doing so over time. The more events you attend, the more comfortable you'll feel with networking. Eventually, it'll become second nature and you'll enjoy it.
Raising Awareness For Your Brand
Brand awareness
is the degree to which a customer recognizes your product or service by your business name. Without brand awareness, you won't be able to attract and retain customers. Think about it; why would someone buy from you if they have no idea who you are? If you're in need of tissues, you head straight for the Kleenex boxes at the grocery store. If your kids want some macaroni and cheese for dinner, you pick up a box of Kraft. Want to buy bulk items for your birthday celebration? Chances are you'll go to Costco or Sam's Club. Although it's taken time and effort, Kleenex, Kraft, Costco, and Sam's Club have built up their brand awareness very successfully over the years. Your goal as a small business owner should be the same. When you make it a priority to attend trade shows and conferences on a regular basis, you get your brand out there. Clients and vendors begin to associate your business with the products and services you offer. Excellent build awareness leads to more customers, increased revenue, and long-term success. If you're on the lookout for a way to boost brand awareness, trade shows and conferences are invaluable.
A Strong Competitor Analysis
It's nearly impossible to design and implement an effective marketing strategy without a strong
competitor analysis
. A competitor analysis is a deep dive into your competitors and how they compare to your business. Let's say you own a high-end clothing retailer like Nordstrom. You'll want to perform a comprehensive analysis on Saks Fifth Avenue, Neiman Marcus, and Bloomingdales. What types of clothes are they selling? How are they marketing their products? When you participate in trade shows and conferences, you'll meet your competitors and learn what they are and aren't doing. You may discover that they're selling a product or service that you're not and want to add it to your offerings. Or, you may uncover a marketing tactic that worked for them and try it for your business. A competitor analysis is the perfect way to identify your strengths and weaknesses and make improvements. It can also help you determine how you can differentiate yourself from the competition. Regardless of whether you're a startup or have been around for years, it's essential to monitor your competition. Being an active event attendee is one easy and enjoyable way to do that.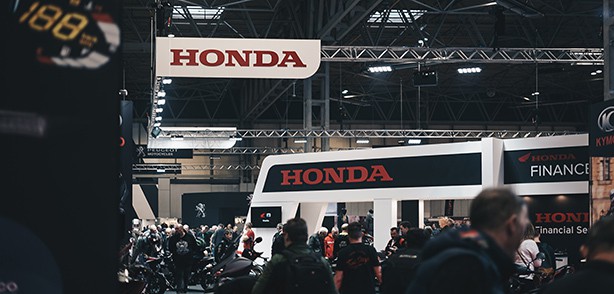 Incredibly High Targeted Leads
Not all
leads
are created equal. A cold lead is an individual who you believe to be a potential buyer that doesn't necessarily know who you are. On the contrary, a warm lead is a potential buyer who is somewhat familiar with your brand and has expressed interest in your offerings. A hot lead is your ideal lead because they are ready to buy from you right away. If you attend a trade show or conference in your industry, you'll likely be surrounded by warm or hot leads. Let's say you sell software to restaurant owners and attend a trade show for those in the restaurant industry. You're bound to come across plenty of restaurant owners who could use your software. When you meet them, you can collect their contact details and sell them to them at a later time. Hot leads can be difficult to find, especially if you're in a niche or very competitive industry. Therefore, the time and money you'll spend on a trade show or conference is sure to pay off. You'll likely leave the event with at least a handful of quality leads.
Ample Educations And Learning Sessions
Successful business leaders
never stop learning
. Even if you've been in business for decades, it's important to pursue any educational opportunity available. If you're in the flooring industry, for instance, you should always be on the lookout for cutting-edge tools and techniques to make your job easier. After you attend a conference, you may learn about a brand new tool that can reduce hours of manual labor. You may also discover a new type of flooring and begin to offer it to your customers. Many of the latest industry developments cannot be found via a simple Google search. You'll need to connect to leaders and innovators to find out what they are. Trade shows and conferences offer a great platform to do so. They gather the right people in one spot so you can enhance your knowledge, improve efficiency, and grow your business.
Almost every trade show and conference
will host a variety of learning sessions. You can choose that peak your interest and disregard the ones that don't. Since you'll likely have to pay to attend a trade show or conference, it's important to make the most out of the ample learning opportunities at your disposal.
Additional Benefits Of Conferences and Trade Shows
Conferences and trade shows can also help you train your employees. You'll find that many of these events offer their own training opportunities. You can attend them to learn about which licenses and certifications are important in your industry and ensure your employees have them. Regardless of if you attend as an exhibitor or guest, wear your business attire, bring your business cards, and consider investing in a sponsorship or hosting a training session with one of your products. All of these strategies can help you expand your brand. It's clear that conferences and trade shows are beneficial to all types of businesses. If you haven't attended one yet, you owe it to yourself to sign up for your first event. Your only regret will be not doing it sooner. At Fora Financial, we strive to help their owners succeed. Sign up for our newsletter today for more small business tips. [cta-newsletter]