October 30, 2019
National Authors Day: 10 Authors of Business Books
In honor of National Authors Day, we've compiled a list of books by ten authors that have inspired some of the most successful business leaders. By reading the wise words of these authors, you can learn new skills and ideas that will propel your company to excellence.
10 Authors of Business Books That You Should Read:
Dubbed "the World's #1 Small Business Guru" by Inc. Magazine, Michael E. Gerber has shaped the way that businesses operate for over four decades. In this business book, Gerber reviews the steps it takes to grow a business from infancy to maturity. He also draws the important distinction between working in your business and working on your business. After reading this book, you'll be able to work more productively on your business goals.
The 7 Habits of Highly Effective People has been called one of the most inspiring and impactful books ever written. If you want better outcomes for your life or career, this book is a must-read. Covey explains timeless principles such as fairness, integrity, honesty, and human dignity so you can be more effective in attaining your goals. Forming healthy, productive habits is crucial when running your own business, and this book will help you think about the habits that you currently have.
For decades, Jim Collins has studied what makes great companies tick while also serving as a trusted advisor to leaders in the business and social sectors. With the help of his team of expert researchers, Collins has written several books that reveal the universal distinguishing traits and habits that cause companies to succeed long-term.
Written in 1937, this well-known personal development book was inspired by an interview the author conducted with business magnate Andrew Carnegie. Think and Grow Rich covers 13 principles for personal achievement that, if followed correctly, should help you accumulate significant wealth.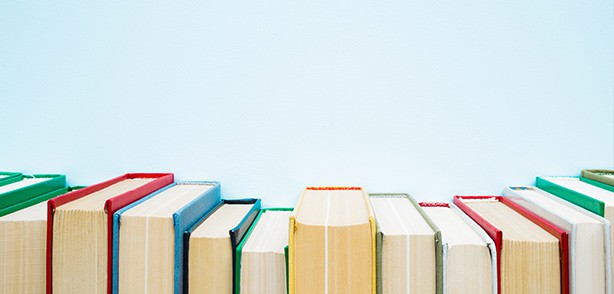 Dale Carnegie's classic self-help book will teach you how to make people like you in any situation. His book teaches readers how to be perceived as likeable and convince people to believe in your ideas. His advice has been credited with helping countless people achieve success in their business and personal lives. Due to this, it's a must-read if you want to attract investors, make business connections, and succeed in any other situation.
Investor, entrepreneur, and self-described human guinea pig Tim Ferriss has achieved widespread recognition for his books and podcast. Both mediums seek to uncover the habits of high performers. In The 4-Hour Workweek, Ferriss teaches readers how to achieve more by working less. In his other books Tools of Titans and Tribe of Mentors, he focuses on identifying various strategies and behaviors to improve your performance.
World-renowned self-help guru Tony Robbins has written numerous books that teach readers how to master their emotions, relationships, finances, and life. In this book, Robbins offers a step-by-step plan to help you discover your purpose and take control of your life. By doing this, he believes that you can achieve your true calling. If you need help getting motivated, this is a great book to check out!
8. Chip Heath & Dan Heath, Made to Stick
If you've ever wondered why some ideas flourish while others quickly fail, Made to Stick has the answers. In this book, the authors explain what makes an idea succeed while offering solutions to improve your own ideas. Through real-life stories of success and failure, Chip and Dean Heath expose the universal principles of winning ideas.
In Crushing It, the follow-up to his original bestseller Crush It, Gary Vaynerchuk explains why having a vibrant personal brand is critical for business success. This book is full of practical advice for using social media to amplify your brand, regardless of your line of work or business industry.
If you're considering starting your own business — or have already taken the plunge — this book is essential reading. The Lean Startup will teach you how to leverage capital, be more creative, and remain flexible when making decisions. By doing this, Ries believes that you can ensure that your business survives the highly critical startup phase and goes on to succeed for many years to come.
Honorable Mentions: Other Business Authors to Check Out:
Simon Sinek, Start with Why
Peter Thiel, Zero to One: Notes on Startups
Seth Godin, Purple Cow: Transform Your Business by Being Remarkable
Benjamin Graham, The Intelligent Investor
Donald Miller, Building a StoryBrand
John Doerr, Measure What Matters
Malcom Gladwell, Outliers: The Story of Success
Daymond John, Rise and Grind
Charles Duhigg, Smarter Faster Better: The Transformative Power of Real Productivity
Maxwell Maltz, Zero Resistance Selling
Zig Ziglar, The Secrets of Closing the Sale
Conclusion: Start Reading Entrepreneur Books to Grow as a Business Owner!
With winter approaching, it's the perfect time to catch up on your reading. So, head to your local library, bookstore, or website to 
pick up a book
that inspires you. It may be the push you need to finally pursue your passion or take your business to the next level. On National Author Day, be sure to check out these authors' other books and work. You may even find other titles that we haven't mentioned in this post! Are there any business books that you think should be required reading for successful entrepreneurs? Tell us your favorite authors or favorite book in the comment section below!
Editor's Note
: This post was updated for accuracy and comprehensiveness in October 2019.