August 14, 2019
The 8 Best Small Business Books: Marketing Edition
Whether you're starting a business or are a business veteran, you probably understand the importance of a solid marketing plan. To create a robust strategy, you must stay up-to-date on the latest industry trends. A great way to learn about the ever-changing field of marketing is to read books by industry experts.
To get started, we've compiled a list of the best books for small business owners that need help with marketing. These books are written by some of the top experts and small business marketers. By reading their work, you can improve your marketing initiatives in no time!
8 Books that Focus on Marketing for Small Business Owners:
1. Building A Story Brand
Building a Story Brand will teach you how to utilize "The Seven Elements of Powerful Stories" to connect with your customers. New York Times Bestseller, Donald Miller, reveals his secrets for educating customers on the benefits of using specific products and services. By following this book's advice, you can change the way customers view your business, so make sure to read it!
2. Think Big, Act Small
In this book, Jason Jennings examines how nine small, successful companies thrived for over a decade. He also details how these companies remained profitable, despite the ups and downs of the economy. Think Big, Act Small uncovers the unique approach that these companies used to succeed without implementing shady business practices. It also details how any company regardless of size and industry can benefit from following suit.
3. Killing Marketing: How Innovative Businesses Are Turning Marketing Cost into Profit
In this book, Joe Pulizzi and Robert Rose explain why killing your current marketing strategy may be the only way to save it. This book shares how some of the most successful brands like Disney and Red Bull, have rewritten the rules of marketing. The authors examine the disruptive forces that can help you turn your marketing efforts into strong revenue creators.
4. SEO for Growth: The Ultimate Guide for Marketers, Web Designers & Entrepreneurs
As a business owner, you know the importance of ranking high on search engines for keywords that relate to your business. However, to rank, you must have a basic understanding of SEO. In SEO for Growth, the authors (John Jantsch and Phil Singleton) provide you with everything you need to know about SEO. If you're looking to build a robust SEO strategy of your own, this is the book for you.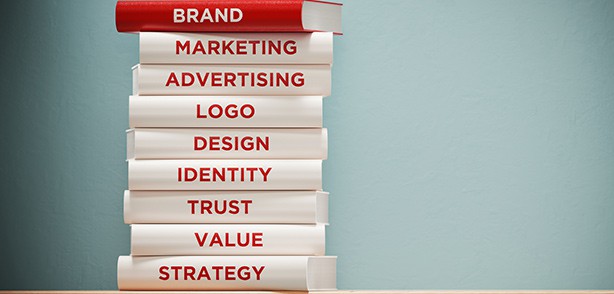 5. Methods of Persuasion: How to Use Psychology to Influence Human Behavior
Methods of Persuasion will teach you how to get into the minds of your target audience through cognitive psychology. Nick Kolenda introduces his 7-Step Persuasion Process and explains how you can influence the thoughts, emotions, and behaviors of others.
6. Get Scrappy: Smarter Digital Marketing for Businesses Big and Small
This book is full of tips that will help you create a successful business marketing strategy, without breaking the bank. Get Scrappy is perfect for entrepreneurs that want to try digital marketing, but don't have a large budget at their disposal. This book shatters the myth that only big brands have the resources to compete in the digital age.
7. Top of Mind: Use Content to Unleash Your Influence and Engage Those Who Matter to You
In this book, John Hall, CEO of Influence & Co., discusses his content and brand awareness strategy. Hall also outlines how to engage an audience and create meaningful customer relationships that lead to brand loyalty. By reading Top of Mind, you can learn how to connect with your customers on a more personal level.
8. The Conversion Code: Capture Internet Leads, Create Quality Appointments, Close More Sales
In our increasingly digital world, it's more important than ever to focus on online marketing and tracking leads. The Conversion Code, written by Chris Smith, will provide you with step by step instructions on how to capture and convert online leads. This book is perfect for business owners who understand basic digital marketing but need help with lead generation and tracking strategies.
Conclusion: Learn New Marketing Tactics by Hitting the Books!
By reading these eight marketing books for small business owners, you can learn how to create a successful marketing strategy. Since marketing is always evolving, staying up-to-date on the latest trends will require you to do some research. Although it may seem like a lot of work, the benefit of growing your business can't be quantified.
Editor's Note: This post was updated for accuracy and comprehensiveness in August 2019.