February 01, 2020
Invoice Factoring vs. Merchant Cash Advances
However, the way these options are structured differs significantly, so it's important to understand how invoice factoring and merchant cash advances compare. To help you do that, this post will define both terms as well as the associated pros, cons, risks, and costs of each.
What Is Invoice Factoring?
The first thing to understand about invoice factoring is that it's not a loan. Instead, you sell unpaid invoices at a discounted price to a third party called a factoring company. In exchange, you receive a lump sum of funds. Generally, you'll get the lump sum within a couple of days and the discount is based on a factor rate. Once the invoices are sold, the factoring company owns them, so they'll get paid when your customer pays their invoice. It's important to note that although this is generally how invoice factoring works, terms will vary on a case-by-case basis. For example, the factor rate, which determines how much your invoices are discounted by the factoring company, depends on:
Your customers' creditworthiness
Invoice amount
Your sales volume
Factor type
Factor type refers to whether your invoice factor is recourse or non-recourse. With a recourse factor, you're responsible if a customer fails to pay. However, with a non-recourse factor, it's the other way around. The reason this affects your factor rate is that a non-recourse factor means there's more downside risk for the factoring company. To compensate for this risk, factoring companies generally charge a higher factoring fee.
Pros of Invoice Factoring
Invoice factoring can be received quickly
Depending on how fast you submit your application, invoice factoring companies will provide funds within a few days at most. If you're facing cash flow issues or need cash to capitalize on a time-sensitive opportunity this can be critical.
It provides accounts receivable flexibility
Sometimes, it makes sense to provide longer payment terms for customers. However, this can cause cash flow issues. With invoice factoring, though, you can provide favorable terms for your customers without hurting cash flow. In this way, invoice factoring provides the best of both worlds in your
accounts receivables
.
You'll be approved more easily compared to traditional financing
Factoring companies won't typically turn you down due to
poor credit
, lack of collateral, or operating history. All they care about is the value of the outstanding invoices you want to factor. This makes getting approved for invoice factoring far easier for companies that would usually have
trouble obtaining traditional financing.
Cons of Invoice Factoring
Costs can be high
Your invoice factor isn't the only thing that affects the cost of invoice factoring. You'll also be subject to application and processing fees from the factoring company. These can quickly add up and make your invoice factoring more expensive than it's worth.
You'll need creditworthy customers
While you don't necessarily need good credit for invoice factoring, your customers will. If a factoring company determines that your customers aren't creditworthy, they may not approve your financing. Therefore, if your customers tend to miss payments or pay late, that could be a problem.
Credit risks exist on recourse factors
On a recourse factor, you're liable if your customer doesn't pay their invoice. That means the factoring company will likely require that you purchase the unpaid invoice back or replace it. In either case, you'll be on the hook for your customer's inability to pay.
What Is A Merchant Cash Advance?
Merchant cash advances, like invoice factoring, provides a lump sum of cash within a few days or less. That's about as far as the similarities go. With an MCA, you sell a share of your future debit and credit card sales to a company in exchange for an upfront sum of cash. Once the advance is extended, a fixed percentage of your business's credit card and debit card sales are remitted to the MCA company. Once the amount you owe, plus fees, is met, the remittances stop. MCAs may also be structured so that they don't depend on debit and credit sales. This makes it possible for businesses that don't make a high volume of debit and credit sales to access MCAs. With a merchant cash advance, repayments are made through remittances from your bank account. MCA fees are mainly based on a factor rate, which is based on the merchant cash advance company's assessment of your business's risk. Generally, these rates fall somewhere between 1.2 to 1.5. So, if you received an advance of $10,000 with a factor rate of 1.2, you'd have to pay back $12,000 in total.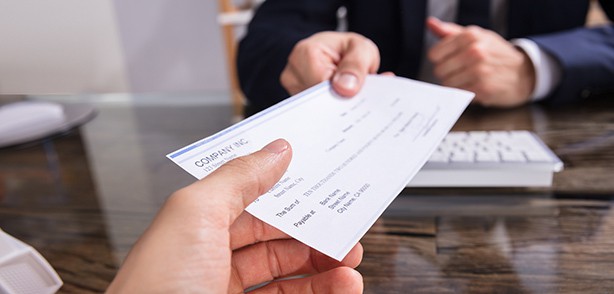 Pros of Merchant Cash Advances
Funding is fast
Compared to other kinds of financing, merchant cash advances are very fast. After applying, assuming you qualify, it'll take no more than a few days to receive funds. When you need cash to jump on an opportunity quickly, MCA's are a great option.
Remittances are based on sales
When you pay back an MCA, your remittances are calculated based on a percentage of sales. That means, when sales slow down, so do your remittances and vice versa. In this way, MCAs are very accommodating to the normal ebbs and flows of a small business.
They're a viable option for any credit history
MCA companies don't evaluate you the same way a bank does. Their chief concern is that you have sufficient sales volume. So, whether you have a great credit score or not, you may qualify for an MCA.
Cons of Merchant Cash Advances
It doesn't build your credit history
A merchant cash advance isn't a small business loan and MCA companies don't report to credit bureaus. This means an MCA won't help you build your credit history, regardless of whether you make payments are on time.
There is potential for high costs
Depending on how MCA providers evaluate your risk profile, you may have to pay higher rates. You could also be subject to fees meant to compensate for your higher risk profile. Also, the actual
annual percentage rate
(APR) that you pay is partially dependent on how fast you can repay the MCA.
Nontraditional terms and fees
Since they're not loans, MCAs aren't heavily regulated. This means that the terms you see and the fees you pay will vary considerably. Some business owners may get confused and be unaware of what they're signing up for with an MCA.
Lowest Cost Option
Since MCAs and invoice factoring are structured so differently, it's difficult to generalize either one as having the lower cost. In other words, depending on your situation, invoice factoring may be more or less expensive than an MCA. Which option costs less depends on the value and risk associated with your future sales and invoices. The cost of both also depends on when and if you — or your customer —  pay back. As you can see, with so many unknown variables, defining a low-cost option is difficult. Ultimately, your best bet is to ask for pricing and terms for both and calculate each option individually.
Lowest Risk Option
Invoice factoring is generally seen as less risky. This is especially true if the invoice factor you're using is non-recourse. As mentioned earlier, a non-recourse factor limits your responsibility if an invoice goes unpaid. Yet even if the invoice factor is recourse, the chances of an unpaid invoice when you're working with a factoring company are small. These companies run credit reports on your customers before they approve you. So, they're not going to approve your application if they perceive a high risk of an unpaid invoice.
Which Is Best For Your Business?
The short answer is it depends. Both options can get you funds quickly to pay bills or capitalize on opportunities. As you've seen though, the structure of these financing options couldn't be more different. To truly decide which is the best for your business, you'll need to do a cost-benefit analysis. Start by requesting pricing for both types of financing. Then, lay out the costs, potential benefits, and risks of both options. With that information in hand, you'll have your answer. Speaking of having the right information, sign up for our email newsletter. That way, you'll never miss any of the posts published on Fora Financial's blog. [cta-newsletter]