January 09, 2020
How to Master Invoice Management For Increased Cash Flow
Invoicing plays an important role because it keeps the cash flowing through your business. After all,
29 percent of small businesses
fail simply because they run out of money. 
Still, improving your invoice management won't fix every problem in your business. However, it can go a long way to improve your cash flow and avoid
common financial struggles
.
What is Invoice Management?
Invoice management
is the process of generating, sending, and tracking your invoices. When you complete these steps correctly, you'll generate more cash flow for your business. Effective invoice management will also save you time in the long run.
Traditionally, businesses sent paper invoices to their clients for services rendered. At that point, accounts payable was a tedious and time-consuming process.
However, today the process of approving payments has mostly moved online. Most business owners find that eliminating paper from the equation is the easiest way to improve the invoicing process. Plus, digital invoices are much easier to track once they've been sent. The right online invoice management software can make this process much easier for you. 
3 Issues That Can Arise When Invoicing Is Completed Incorrectly
An effective invoice software will reduce cash flow problems, save you time, and help your business run more efficiently. Still, many businesses make costly mistakes when generating, sending, and tracking their invoices. In this post, we'll review the three most common invoicing issues that business owners face. 
1. Allowing Customers to Submit Late Payments
Of course, you want to give your clients a sufficient amount of time to pay their bills, because they may be more willing to buy right away if there's a delay in payment. However, being too liberal with the invoice due date can cause cash flow problems for your business.
Net 30 is the most standard invoicing due date used by small and medium-sized businesses. Setting longer invoicing terms, like Net 60 or Net 90, may cause more problems than they're worth.
2. Delays In Invoicing
Another common mistake many businesses make is taking too long to send invoices to customers. If it takes you a month to create and send an invoice, it'll take you that much longer until you get paid.
Usually, invoicing delays happen because companies still rely on manual invoicing. Switching to online invoicing can make this process much faster, allowing you to quickly generate and send invoices in real time. 
3. Mistakes When Invoicing
Another common invoicing mistake is sending invoices that contain errors. For example, perhaps the invoice was sent to the wrong client. Or, maybe you forgot to itemize the services or included fees that the client wasn't expecting. 
Invoicing mistakes will always delay payment because you have to spend time fixing the errors. Then, you'll have to honor the original payment terms. 
In addition, invoicing mistakes have the potential to damage your relationship with your client. When sending invoices, you should strive to get it right the first time, so you don't risk losing out on future sales.
3 Benefits of Invoicing Effectively
Finding the right invoice management system will make your business run more smoothly. You'll get paid faster, and you'll spend less time trying to fix previous invoicing mistakes. Listed below are three steps you can take to create a more effective invoice management system. 
1. Make Payment Options Simple
When a customer receives your invoice, the payment options should be self-explanatory. They shouldn't have to contact you to ask how to pay the invoice or what payment methods you accept. In addition, the due date should be clearly displayed.
By simplifying this process you'll likely get paid faster, and it'll reduce the amount of back-and-forth you have with customers over invoices.  
2. Set Invoice Reminders
Tracking your invoices is an important part of invoice management. However, if you send thousands of invoices every month, you probably don't have time to check up on each one and make sure they're paid on time. 
This is where invoice management software can come in handy. When you send digital invoices, you can also set up automatic reminders. That way, the client will be notified once the invoice is overdue.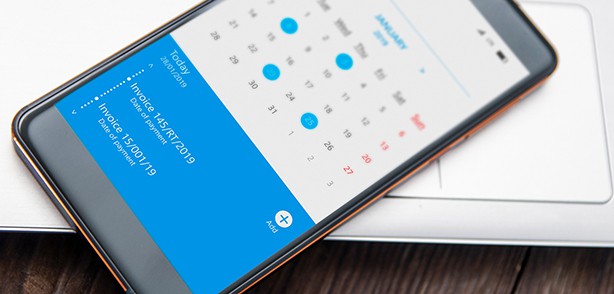 3. Invoice In A Timely Fashion
It's essential to set up a
good invoicing process
so that you can invoice your clients in a timely manner. Switching to digital invoices and using invoice management software can help your business invoice more effectively. 
Invoice Management Isn't Difficult
Effective invoice management isn't difficult, but it'll take some planning on your end. If you haven't already, it's time to switch to digital invoices and use invoice management software to automate your invoice process. Taking the steps we outlined in this article will help your company operate effectively and generate more free cash flow for your business. 
[cta-freequote]