March 04, 2020
How to Use Help Desk Software To Grow Your Business
There's numerous software options to suit every business's needs. Some are free, while some have more robust features for a reasonable price. Some are online or cloud-based, and others are downloadable. 
Keep reading to learn about the pros and cons of help desk software. We'll also share some of our favorite options so you can find the one that works best for you. 
What Is Helpdesk Software?
This term refers to any computer program that helps businesses respond to customer requests and issues. 
One way these programs make a help desk more efficient is by automating various parts of the process. When an item requires hands-on attention, the software routes it to the appropriate person. It also helps categorize and prioritize issues so that agents can spend their time more effectively. 
Most options use a ticketing system that involves assigning a number to each incoming request. Ticketing systems ensure that issues aren't missed or forgotten and that they receive a timely response. The software records information about each support ticket for tracking and reporting purposes. 
Some help desk solutions includes customer-facing features, like portals or a knowledge base. By allowing customers to access information themselves, these options cut down on the need for interaction with an agent. 
Advantages of Help Desk Software
There are a variety of benefits to using this type of software. Here are some of the most significant. 
With a ticketing system, it's unlikely that a customer's issue will be missed or forgotten. Customers can also expect a response within a specific timeframe. Your team can focus on more urgent items while ensuring that all requests are resolved. 
Automated options help your team provide faster responses. When a customer sends an email or
chat message
, you can immediately let them know you received it. With self-service options, customers can find the information they need when they need it, at any time of day. They don't need to wait for an agent to be available.
The reporting built into most help desk software can help you look for patterns in customer issues. This information is also helpful if you decide to create an FAQ or knowledge base. You can focus on the questions that you know customers are most likely to ask. 
Potential Disadvantages of Help Desk Software
Even with the best software, there are potential downsides. It's a wise idea to keep these in mind as you research your options. 
How often have you been told, "I'm sorry, our system is down" while speaking with a customer service representative? Most people have experienced this frustration. If your system freezes or the internet goes out, your help desk software can become a liability. 
Customers want to be seen as people, not numbers in a system. One downside of automating certain tasks is that there's no human connection. 
There are some excellent low-cost or free help desk software options. But, if your business has more complex needs, the price of a satisfactory program can be steep. Pricing is often based on the number of agents. If your help desk is larger, the cost may be prohibitive.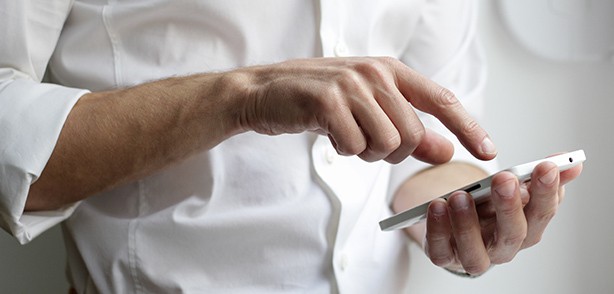 Our Help Desk Software Recommendations
Help desk software companies are always competing to add features and options. There's probably one that's a great fit for your business, but comparing all the options can be overwhelming. 
Start by considering the features that are most important to your business and your customers. You might find that you want a simple, affordable solution without a lot of bells and whistles. On the other hand, once you start exploring the available features, some might stand out as must-haves. 
Price is likely one of your key considerations. Luckily, there are several affordable options. Many of our recommendations offer free trials, so you can test the software before you commit. Remember that as your business continues to grow and you add agents, the cost will likely increase. 
Another aspect of choosing help desk software is how intuitive the user interface (UI) is. Poor UI was the top complaint in a
survey of help desk software users
from review site GetApp. If you have to provide employees with extensive training, it can reduce the value of a solution. Most options offer free demos so you can get a feel for the interface. 
Look for a program that includes sufficient support in case you have questions or issues as you use it. 
Freshdesk
Freshdesk
is a highly rated cloud-based software that works especially well for small businesses. It offers a free 21-day trial, so you can check it out. There's also a free plan that offers popular features including email ticketing. 
Paid plans start at $15 monthly per agent. Additional options with paid plans include SLA management and customer satisfaction surveys. 
All of Freshdesk's plans include 24/7 email support. Paid plans also come with 24-hour phone support, five days per week. 
One of Freshdesk's most unique features is called
Arcade
. It helps agents stay motivated with leaderboards, badges for top performers, and other customizable rewards. Agents can "level up" based on their performance, and you can even create fun quests to encourage specific actions. Arcade is available with all of Freshdesk's paid plans. 
HappyFox
PCMag gave HappyFox its
Editors' Choice Award
for help desk software. The magazine called the program's ticket management "best-in-class." If a ticket system is your top priority, this is an excellent option to explore. 
HappyFox
is cloud-based. It's an omnichannel solution, which means it offers options for phone, email, chat, and SMS communication. 
One downside of the software is that its price points are higher than its competitors'. There's no free option, and the lowest tier plan starts at $29 per agent per month. 
HappyFox integrates with Facebook so that private messages are automatically converted into tickets. Another popular feature is the tool that helps you create a customer-facing knowledge base. 
Freshservice
Freshservice
is an IT-specific option from Freshworks, the same company that offers Freshdesk. The program is designed to increase the efficiency of internal IT support teams. 
The main features of Freshservice include a ticketing system, a knowledge base, and a self-service portal. It also has a mobile app for iOS and Android that provides support to employees on the go. 
Like Freshdesk, Freshservice offers the gamification tool Arcade. This option encourages IT agents by letting them score points, complete quests, and more. 
There's no free plan with this solution, but there is a 21-day free trial. Plans start at $19 monthly per agent when you sign up for yearly billing. Also, there's a Day Pass option to add additional agents temporarily when activity spikes. 
Zoho Desk
Zoho Desk
has options for both internal IT support and customer-facing help desks. It's a popular choice for small to midsize businesses, partly because it's also one of the most affordable solutions.
There's a free option for up to three agents. Paid plans start at $12 per agent per month when billed annually. Even the most robust option for enterprises is only $35 per agent per month. 
Zoho offers a suite of business solutions that integrate smoothly with Zoho Desk. They include email hosting, project management, and HR platforms. 
Customers can
chat with Zia
, Zoho Desk's AI-powered assistant. Zia automatically responds to queries using the information in your custom knowledge base. It can even place and modify orders on customers' behalf. If someone indicates that they're not happy with Zia's help, your managers receive a notification. 
Zendesk Support
With
Zendesk Support
, customers can open a ticket through email, chat, social media sites, by phone, and online. This variety of ways to contact your help desk is one of this solution's strengths. 
While Zendesk Support is a standalone option, the company also offers Zendesk Suite. The suite includes Support, a knowledge base platform, call center software, and a live chat option. 
The basic version of Support costs $5 per agent per month. Once you start adding features, such as dashboards and surveys, the price goes up significantly. There's a free trial that lets you check out the Professional tier, which costs $49 monthly per agent. 
If you need help, Zendesk has an extensive knowledge base and FAQ page. There's also a forum to discuss questions or issues with other users worldwide. 
Our Final Thoughts on Software
A help desk software with the right features for your business can help you continue to grow. Excellent
customer service
is crucial, and these solutions allow you to provide it without hiring dozens of agents. This is the case whether your customers are external, internal, or both. 
Have you tried out any of our recommendations, or do you have another favorite? Let us know in the comments below. 
To learn more about technology that helps small businesses succeed, sign up for our newsletter now.
[
cta-newsletter
]