December 27, 2019
5 Cheap Marketing Ideas for Small Businesses
The explosion of social media in the past decade has led to some new marketing opportunities that are surprisingly cheap. They include, but aren't limited to, organic growth through Facebook and other channels. On the other hand, some classic techniques, such as cold calling, are still affordable and effective.  For some marketing methods, like SMS messaging, the right tools can make or break your campaign.
Marketing Is Becoming Expensive! 
Due to increased competition and lower barriers-to-entry for new businesses, marketing is more important than ever. However, it's also more expensive. 
Besides competition, there are numerous reasons marketing costs are increasing. For instance, changes in Facebook ad algorithms and the rise of ad blockers may be factors. Regardless of the reason, many small businesses struggle to keep marketing costs down. 
The SBA
recommends
spending 7 to 8 percent of gross revenue on marketing for companies that earn below $5 million annually. It can be hard to meet that target when costs are growing. 
Luckily, there are a variety of cheap marketing ideas you can try. Many of them are even more effective than expensive options. In this post, we'll explain how you can market your business, even on a budget.
1. More Competition 
With the advent of online marketing, companies can reach more potential customers than ever before. The ability to reach a broad audience is great for business, but it also means more competition. 
There are currently more than
30 million small businesses
in the U.S. alone.
eCommerce companies
face global competition as overseas businesses target American consumers. 
Increasing competition means that small businesses need to get creative with marketing. Doing so will let you stand out in the marketplace without breaking the bank. 
2. Lower Barriers-To-Entry 
Starting a business used to be something that many people dreamed of doing, but there were many barriers. Some of those barriers are now much lower or have entirely disappeared. 
New businesses have more options for
startup capital and funding
than ever. If traditional funding options aren't the right fit, you can even
crowdfund
startup costs. 
Starting an online business used to require web development and design skills. Now, sites like Etsy and Shopify handle everything behind the scenes. These sites include tools for managing inventory, accepting payments, and bookkeeping.
It's good for the economy and for aspiring entrepreneurs that starting a business is getting easier. It also means current business owners should carefully consider a variety of marketing options. 
Cheap Marketing Ideas: What Can You Do At A Low Cost?
Some cheap marketing ideas are easy to implement but requires a little time and patience. Others involve elbow grease but offer fast results. And, some simply require the right tools. All of the ideas listed below are proven to work and are worth the effort if you want to save money. 
1. Organic Social Media Growth
Paid marketing, such as Facebook and Instagram ads, is not the only way for businesses to leverage social media. Organic marketing includes methods such as posting or tweeting content that drives engagement. For example, users are likely to share posts that contain entertaining or educational content. These shares can lead to greater brand awareness. 
One key aspect of organic social media reach is building trust with your audience. Customers are savvier than they used to be when it comes to advertising techniques. Millennials are particularly wary; a 2014 survey found that 84 percent of them
don't trust traditional advertising
. 
The good news is that organic social media marketing can be more effective than paid marketing. Typically, this is because consumers find it more authentic. 
Organic social media growth is also one of the cheapest marketing ideas for small businesses. Content marketing costs an average of
62 percent less
than traditional marketing. 
Some organic methods are free, while others involve a small cost, such as offering a discount to new followers. Software that allows you to automate tweets or other posts is often affordable.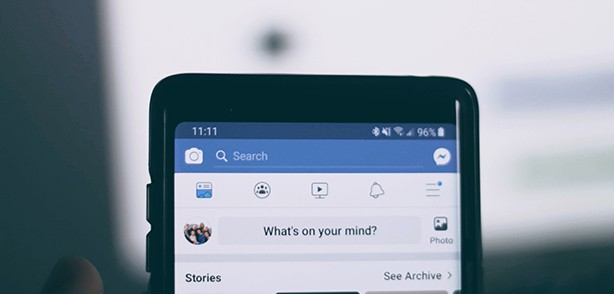 2. Mass SMS Messaging
People are spending unprecedented amounts of time interacting with their smartphones. Most people spend hours each day looking at their phone. You essentially have a captive audience for each marketing SMS message you send.
While marketing emails are opened 20 percent of the time, SMS messages are opened and read
90 percent of the time
. That's just within the first three minutes of receiving the text. The return on investment is high even with expensive services, but most SMS marketing tools are affordable. 
Textedly
is a cheap and popular option, with packages beginning at $24 per month for 1,000 messages.
Avochato
starts at $99 per month for 2,500 messages. It offers unique features such as Salesforce and Slack integration and full access to its API. 
If you're a new small business owner or aren't planning to send many messages, you'll need a smaller package. That's why
TXT180
offers 500 messages for $14.95 per month.
Some features to look for include custom keywords, free incoming messages, and good customer service. 
3. Penetrating Facebook Pages and Groups
A Facebook page is a great way to reach potential customers and form relationships that lead to repeat business. But simply creating a page isn't enough. Interacting with other pages and groups is key to getting the most out of your social media marketing strategy. 
Liking, sharing, and commenting on other users' posts can attract attention and might even inspire people to visit your business page. Be careful not to
spam anyone
with posts or comments. Instead, interact naturally. Humor is a great tool to use here, especially for less conservative industries. 
Facebook is also a great way to find out what customers really think of your product or service. Pay attention to what your followers are saying.
4. Direct Email Marketing
Direct emails are one of the classic marketing ideas for small business for a reason. The
average email marketing ROI
is up to 122 percent, and you can get started without spending a lot of cash. 
Email marketing services allow you to automate emails. You can set up an email sales funnel, where you send several emails spaced out over time. These services typically offer templates and other features to help create professional emails. They also include helpful reporting on stats such as click-through rates. 
Mailchimp
is a popular and affordable option. In fact, you can get started for free. The next tier up, which includes custom branding and 24/7 customer support, is just $9.99 per month. 
AWeber
works with small and mid-sized businesses. Its features include 150 templates, custom options, list management, and tracking. Packages start at $19 per month. 
Constant Contact
has plans starting at $20 per month. It offers additional services, such as social network automation and website management. 
5. Cold Calls
Cold calling is an effective method of reaching customers, particularly in the B2B world. A
2018 survey of B2B sales
found that phone calls had the second-best results of any method, after referrals. 
Cold calls are virtually free, aside from pay and benefits for the person or team making the calls. They are also a time-saver. You'll often know right away if you've made a sale, rather than waiting for results. 
Clients today are annoyed by pushy, aggressive calls. To succeed at cold calling, focus on building relationships. A friendly human voice can help the customer feel a connection with your company that they wouldn't through email. To foster this connection, treat the call as a conversation, not just a pitch.
Marketing Plans Don't Need To Break The Bank
As you can see, there are a variety of cheap marketing ideas available to help you reach customers. With the right tools and techniques, you can market effectively without spending too much. 
Trying out several of these options will likely give you the best results. You can see what works and what doesn't for your unique business. 
Need help? Small business funding can help your marketing efforts go
even further. Reach out to Fora Financial for a
free quote.
[cta-freequote]