March 08, 2020
The 5 Best Antivirus Software For Your Business Technology
In our advanced digital age, network security can
make or break a company
. We've all witnessed massive corporate data breach issues plaguing the news. However, more and more often, hackers have been targeting smaller businesses.
This is because Cybercriminals see many smaller businesses as prime targets. They're ripe for stealing customer credentials, sensitive personal information, and financial data. In addition, hackers have started acquiring network control via ransomware and malware. These malicious attacks can, at times, lockdown small businesses' data and information altogether.
When they do this, hackers can effectively hold businesses hostage until "ransoms" are paid. This has compounded in the age of
anonymous cryptocurrency transactions
. It can be particularly damaging for companies who don't keep their software up to date.
The Importance of Antivirus Solutions
If you think that getting hacked won't happen to you, you're likely the number one target demographic. Data thieves prey on small businesses for a good reason. Many smaller companies utilize antivirus software that is substandard, or just don't use any at all.
In addition, so many companies fail to set up real-time security measures and firewalls. This leaves them open and vulnerable to hacking and intrusion.
Suite-style security software may seem incredibly complicated to average users. As a result, it should be expected that some small business owners may be hesitant to even bother with it. However, it should be remembered that corporate network security is only as safe as the least security-conscious employee.
The simple act of
password management
can make massive differences in network security. However, without a robust security solution, your small business can become a magnetic attraction for intruders.
What Is The Best Antivirus Software For Small Business?
Don't fret: there's good news. You don't need to spend a small fortune on a dependable firewall and anti virus solution for your small business. Even no-cost antivirus software can go a long way to protect your business' data and network in real-time.
Many antivirus solutions don't stop with just serving PCs anymore. Growing trends towards mobile device use for businesses have led to a massive risk on phones. As a result, many antivirus offerings provide mobile support, as well.
This closes a wide-open door by preventing many of the attacks and tactics criminals use today. In the end, their efforts can be thwarted appropriately before problems occur.
Below, we've compiled a list of several outstanding security suites and antivirus software packages. These options assist in keeping your network safe and secure against malicious threats in the digital space. Read on to decide which antivirus tool is most ideal for your small business's needs.
BitDefender Gravity Zone Business Security
BitDefender's Gravity Zone Business Security
is an excellent solution with a full free trial. The trial is beneficial, as you can see the advantages, without the need to pay right off the bat.
BitDefender's application has been developed to protect businesses from a vast expanse of threats. From malware to ransomware, phishing scams to zero-day exploits, security provisions are ample.
This software provides extra features, including the ability to deny or grant access to sites and applications. What this does is limit the chances that these services cause security issues. Think of it as a type of business-facing "parental control" feature.
Like some alternative solutions below, you will quickly discover the artificial intelligence and machine learning benefits of Gravity Zone Business Security. This works to monitor your network effectively and continuously, scanning for potential problems. 
As much of this
artificial intelligence
arises from the cloud, issues found elsewhere can be added to the user's systems. This allows the software to be on the lookout for shared problems across a business network. The result is a far quicker response to potential new threats.
BitDefender Gravity Zone Business Security is made for business from small to medium, and as mentioned comes with a free trial. After the free trial ends, if you're impressed with the results, there are a few payment options.
For as many as three devices, expect payments of $80 per year. This price increases, depending on the number of devices needing protection. One example is ten devices, which costs $260 per year.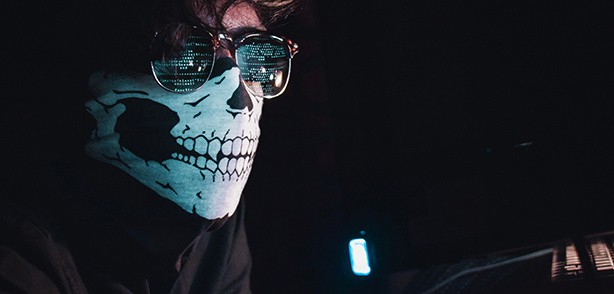 McAfee Total Protection
McAfee Total Protection
provides stellar security solutions for small to medium sized businesses. It's a beautiful place to start finding the perfect security suite for your company's unique needs. This offering covers many devices at a surprisingly low price point.
McAfee's Total Protection solutions include all the basics you would like from a competent security suite. This includes built-in firewalls, comprehensive antivirus protection, and password management. This offering also utilizes machine learning, identifying code that may be attempting to cause issues. The code is identified solely by its actions, and how it appears on your business' network.
Are you looking to stop malicious software that is not yet patched? Or maybe you have a fear of zero-day malware hacks? Total Protection takes care of this, containing these problems by blocking specific behaviors common among malware.
McAfee Total Protection is a reliable solution for almost any company or individual. It doesn't matter if you're a small business, sole proprietor, or medium-sized corporation, it works, and it works well.
Prices begin at $45 for the first year for a single device. Or, you can pay $10 more for year one for up to ten devices. Total Protection works across all major platforms, including macOS, Windows, Android, and iOS.
Norton Small Business
Norton Small Business
is very similar to Symantec Endpoint Protection 14. With this juggernaut discontinued, Norton joins the fight and picks up the slack with their stellar option.
Their offering provides extensive sets of features sure to protect small businesses from a vast expanse of threats adequately. This includes anti malware, ransomware, and zero-day exploits. Zero-day exploits are some of the riskiest, as they wreak havoc on machines before developers catch up with patches.
The same protection engine powers Norton Small Business that massive Fortune 500 companies use. It provides robust security for your business, regardless of your size. Protection can be added on prorated bases, keeping you from needing to pay for resources you don't use.
One significant advantage of Norton Small Business is that employees can register via email. There are step-by-step instructions based on each device, ensuring things aren't too complicated. This also saves the need for technical support, and time spent navigating confusing documentation. This process even works well for mobile devices, in addition to desktops, laptops, and tablets.
Norton as a simplistic, easy to navigate cloud-based device management platform. This ensures you'll always be in control of your antivirus, ideal for distributed and spread out entities.
The only downside of Norton Small Business is the slightly higher initial price tag. Their software suite starts at $100 annually for up to five devices. That price increases to $150 for at most ten devices.
Avast Business Antivirus Pro Plus
Avast's Business Antivirus Pro Plus
is yet another stellar antivirus protection solution for small businesses. Per Avast, their security intelligence comes from information collected from close to half a billion endpoints. They use this information, along with cloud technology, to compile data regarding more substantial threats before they become public.
With this data, Avast Business Antivirus Pro Plus can be used on any desktop computer, laptop, or server. Per Avast, it's perfect for small businesses looking for protection for less than five devices.
Looking for something a bit more robust? Check out connections with Avast's Cloud Management Console. This is their solution for over five devices.
The Avast solution is built to protect computers against viruses first and foremost. However, it also protects via its VPN and built-in firewall. These serve to provide additional security and privacy to your network from the outside world.
Avast Business Antivirus Pro Plus also has Email Shield, Behavior Shield, and Web Shield. These protect you from threats such as suspect emails to malicious programs.
In addition, it also comes with Software Defender. This works to ensure apps stay updated. There's also Data Shredder, allowing for permanent file deletion of those files you don't ever want to be seen again.
This software has a thirty-day free version, making it one of the best free antivirus software options out there. If you are a fan after this trial period, it can be bought for $60 annually per device.
Norton Security Standard
Norton's Security Standard
is an excellent option for small business owners looking for a small scale solution. This security suite works perfectly for single device security against malware, ransomware, and viruses. For those not needing the extensive feature sets provided with higher-end options, this is an ideal antivirus option. 
For those wanting Norton products who are looking for more advanced options, Security Deluxe and Security Premium check those boxes. But for smaller enterprises and sole proprietorships, look no further than Security Standard.
This software provides adequate protection against a wide variety of digital threats. When you connect to the web, it ensures your private information is kept isolated from prying fingertips. Also, it includes password management, ensuring complex passwords can be used and not abused.
In addition to the above, Norton Security Standard comes with a VPN and firewall, and access to security experts. These experts are unique to Norton's services and can assist with solutions to issues around the clock. As a result, they also offer a money-back guarantee on their service offerings.
Norton's Security Standard antivirus is typically available for $80 annually per device. However, they offer introductory offers that slash that price in half. While not an ideal, more extensive enterprise solution, it is excellent for freelancers and sole proprietor operations.
Advantages of Antivirus Software
There are many advantages to using a comprehensive antivirus suite. While we have mentioned many benefits above, there's one thing that has been glossed over: peace of mind.
Having a robust antivirus software option for your small business provides the peace of mind that your data is safe. The security aspect of the best antivirus software options offers a breather for business owners. This is especially true when surrounded by constant data concerns on the global stage.
The peace of mind that comes from knowing your data is safe will allow you to focus on big picture items. Business operations, sales,
supply chains
, service expansions, and more are within reach. All you have to do is provide a secure layer of protection for your business' digital world.
Are you looking for more tips for keeping your small business safe? Look no further than the Fora Financial newsletter!
[cta-newsletter]