October 14, 2016
7 Reasons to Pursue Working Capital Before the Holidays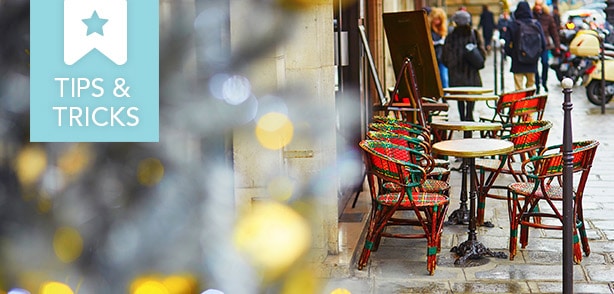 The holiday season can be overwhelming, especially for small business owners. If you're lacking necessary funds to make it through the holidays, you may want to pursue business working capital from a lender.
At Fora Financial, we understand that small business owners are always trying to elevate their services, and the holiday season is the ideal time to do this. Skip the hassle and uncertainty of bank loans, or cutting necessary costs required to execute your holiday business ideas. Here are seven reasons why pursuing financing prior to the holidays is a great way to start the New Year:
1. Create holiday marketing campaigns — Big brands produce sales due to their impressive holiday marketing promotions. Just because you run a small business, doesn't mean you can't produce holiday advertising that has the same effect. With financing from a lender, your business can create holiday marketing collateral that will attract more customers, which will likely lead to increased sales! It can be difficult to bring holiday promotion ideas to fruition without some additional cash flow, so this can be a great way to utilize business working capital.
2. Hire seasonal staff — Expecting a big holiday rush, but don't have enough money to pay additional employees? Working capital can give your business enough funds to hire temporary staff members. Instead of overworking your current employees, delegate the work flow by employing extra help. Your current staff will thank you and your small business's holiday season will run smoothly.
3. Treat your employees — It is important to recognize the hard work your employees perform year round. The holiday season is a great time to host a company party, or give associates a thoughtful gift. Utilize financing to reward employees while still being able to support your small business.
4. Purchase new equipment — If your current equipment is falling apart, business working capital could be of major assistance during the holiday season. You'll be able to purchase or rent the items that you need, and you'll save yourself from having unnecessary stress during the holiday rush. Having equipment breakdown during the holidays would be disastrous – so avoid this at all costs and purchase new equipment with business working capital.
5. Pay for inventory or expand services — Depending on your business's industry, you may benefit from offering new inventory or services during the holiday season. These options could entice more customers to visit your business, whether it be online or in-store. With business working capital, you can pay for the expenses of adding these items or services, plus have money to execute holiday promotion ideas so that customers are informed about what your business is selling.
6. Have extra cash flow available for last minute expenses — Even if you're not in need of new equipment or don't have any major holiday costs to pay for, having extra cash is usually a good thing. You never know when you're going to have an unexpected expense, or think of something that your business is lacking during the holidays. Having peace of mind knowing that you can afford these last minute costs will be well worth it.
7. Celebrate the holidays stress free — With working capital, you can focus on your business's goals, instead of worrying about having enough funds to last through the season. You'll be able to afford the efforts you need to impress customers, while maintaining your finances responsibly.
Having access to working capital is something that all small businesses can benefit from during the holiday season. Don't cause yourself unnecessary pressure by merely surviving the holidays; take advantage of working capital and watch your business thrive!"