April 08, 2021
Seasonal Business Loans: How to Select the Best Option
By pursuing a business loan for your seasonal business, you'll find it easier to meet your business expenses during down times. Since there are a variety of seasonal business financing options out there, it's important to explore all of the loans at your disposal. In this post, we'll explain how small business owners can select a loan product that fits their seasonal operation's needs. We'll also detail popular loan options, and what is typically required on seasonal financing loan applications.
Why Small Business Loans Benefit Seasonal Businesses:
A seasonal business loan or other type of financing can be useful if your business experiences cash flow shortages during certain seasons. Often,
seasonal business owners use financing
for the following expenses:
Purchasing inventory: With a business loan, you can fulfill current inventory orders or stock up for your busy season.
Investing in equipment: Having access to seasonal business financing can allow you to fix, upgrade, or purchase equipment, which is often a costly expense.
Meeting payroll or hiring new employees: If you're struggling to meet payroll or want to hire more employees prior to your busy season, consider using your loan for these staffing needs.
Marketing costs: With a loan you can invest in marketing costs to generate additional sales during your off season. It can help you cover the cost of traditional and digital marketing initiatives like paid search, search engine optimization, direct mail, and billboards.
Emergency Funds: A seasonal business loan can provide you with the emergency funds you need to pay for unexpected expenses. These expenses may pop up as a result of equipment failures, building damages from bad weather conditions, and other similar circumstances. Most notably, many business owners have required emergency funding since the start of the COVID-19 pandemic.
Seasonal Business Financing Options:
Before you move forward with a seasonal business loan, consider what you want to do with it. Ask yourself whether you need the funds for working capital or to cover a particular off-season expense. Also, consider how predictable your off-season revenues are and how confident you are that you'll be able to pay your loan back with your high-season earnings. Once you understand your goals and challenges, you can explore the following seasonal business financing options.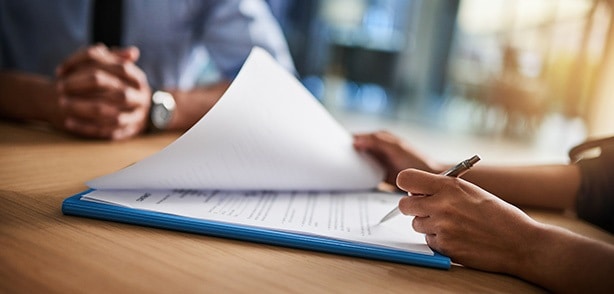 1. Business Line of Credit
If your revenue is unpredictable, a business line of credit may make sense. It works like a credit card and allows you to borrow as much or as little as you'd like up to a set credit limit. Fortunately, you'll only pay interest on the amount that you spent. Not only is a business line of credit extremely flexible, it often comes with lower interest rates and higher credit limits than you'd be able to secure with a business credit card.
2. Business Credit Card
A business credit card can be a great choice if you own a startup or newer business. You can get approved with minimal to no credit history. If you use it and make your payments on time, you'll be able to build your business credit score and qualify for other financing options down the road. Another perk of a business credit card is that most cards come with rewards. Depending on the business credit card you choose, you may earn cash back, gift cards, or points for travel.
3. Short-Term Loan
With a short-term loan, you can pay for working capital and fund your day-to-day operations. If you go this route, you'll receive a lump sum amount of money upfront. Then, you'll pay it back via fixed monthly payments over an agreed upon term. While terms for short-term loans vary, they're usually less than a year. Some short-term loans, however, come with terms that can go up to 18 months. You can take out a short term loan during your slow season and repay your lender during your peak.
4. Merchant Cash Advance
A
merchant cash advance
(MCA) offers a lump sum of money in advance in exchange for a percentage of your credit card sales. It differs from a short-term loan in that its remittance process is flexible. They're based on your daily credit receipts and don't require fixed monthly payments. You'll find that this makes your remittance lower when you're in your slow period and higher when you're busy.
5. Equipment Financing
If your business depends on costly equipment and you need to buy or upgrade it, equipment financing may be the way to go. You'll get a quote for the exact type of equipment you'll want to buy and get approved for that amount. Often, online lenders who offer equipment financing will approve you quickly, even if you don't have the best of credit. Keep in mind that the equipment will serve as collateral so if you default on the loan, the lender may seize it.
How to Apply for a Seasonal Business Loan
The application process for a seasonal business loan will depend on the type of loan you choose and the lender that offers it. Typically, however, a lender will typically ask you to provide three to four months of business bank statements. This way, they can determine their risk of lending you money and whether or not they'd like to approve you. They may also look at your business credit score and how long you've been in business. Before you take out a seasonal business loan, don't hesitate to reach out to your lender for clarity if you're unclear about any language in your loan agreement. At Fora Financial, we work with seasonal businesses nationwide. If you're interested in growing your seasonal business, click the link below to get a free quote. [cta-freequote]
Conclusion: Sustain Your Business with Seasonal Business Financing
With a seasonal business loan, you can alleviate stress and uncertainty during slower periods and
prepare for your busy season
. It can help you cover your expenses without the hassle. Once you have access to additional financing, you may be surprised at how much you can
grow your seasonal business
, even during slower periods!