March 22, 2021
How to Save Money with Prepayment Discounts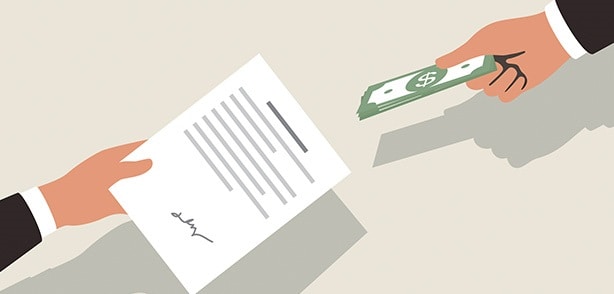 If your small business is in the process of taking out a loan, congratulations! You will now have the additional working capital to grow your business.
When taking out a small business loan, it is important to be up-to-date on the lender's available options. For instance, loan prepayment discounts can be beneficial for many small businesses pursuing short-term working capital.
In order to help you better understand, an example of a prepayment discount is if you took out a loan with a 10 month term, the lender would reward you by giving you a discount if you pay it back in 9 months or less.
In this post, we'll explain how prepayment discounts work, and who this is usually a good fit for. At Fora Financial, we offer prepayment discounts, and want to ensure that small business owners like you can take advantage of them!
What You Should Know About Early Prepayment Discounts
1. Consider Your Financing Needs and Timeline
First, assess whether your business's working capital need are short-term or long-term. This will affect whether or not prepayment discounts will be right for your business.
Small business owners who need short-term working capital that also receive large deposits into their bank account will be more likely to have the funds to pay off a loan quickly. Their short-term financing needs may vary, but can range from emergency one-time costs, additional cash flow needed to finish a big project, or funds for new equipment that will ultimately increase revenue.
If your working capital needs are temporary, you'll be able to use funding as you wish, and then quickly ensure your loan balance is paid in full.
2. Your Business's Industry Matters
Some industries are more likely to benefit from prepayment options than others, because of how much or how often they receive revenue.
For instance, construction companies don't normally get paid on a daily basis; they get paid in large sums, often at the beginning and end of a job. Due to this, they can take out a loan in order to have funds to finish a project, and then they can pay back the loan once they receive funds.
Another industry that could potentially be a good fit for prepayment discounts is retail stores during the holiday season. They are able to purchase large amounts of inventory, sell it quickly for premium mark ups, and then pay their balance back after the holidays.
Manufacturers are also a very good fit for prepay discounts. Generally, they complete large jobs and receive lump sum payments. They work off net terms, so there are many times that they have to wait between 30 and 90 days upon order completion to get paid.
By taking out a loan, they're able to receive funding that they can use during these months to complete more jobs. This way, they don't have to turn away customers, and they can pay their balance off once they are compensated by utilizing prepayment discounts.
Ultimately, every business is different, but certain industries may be better suited for early payment discounts than others.
3. Beware of penalties
We're proud to say that at Fora Financial we reward our customers with early prepayment discounts. The way we see it is that you should have an incentive for responsibly paying us back ahead of your due date!
Make sure that if you're working with another lender, you ask upfront if there is a loan prepayment penalty fee. Some lenders will charge you fees if you pay back your loan balance ahead of schedule. In many cases, business owners aren't able to afford these fees, so double check prior to taking out a loan.
Conclusion
When taking out a small business loan, it is important to educate yourself first. Make sure that the amount and loan term are a good fit for your business, so that the additional working capital helps your business, and doesn't hurt it.
If your working capital needs and industry coincide with what we mentioned, you may want to consider looking into prepayment discounts. Paying off your loan early will allow you to be stress-free, and you could even save money by paying back the amount ahead of schedule!
Editor's Note: This post was updated for accuracy and comprehensiveness in March 2021.