June 18, 2021
Is AirBnB Financing a Thing? Business Loans for AirBnB Hosts
It's easy to understand why Airbnb has experienced such success, amassing a current net worth of 
over $38 billion
. In addition, they provide renters the flexibility to set their own prices and communicate with patrons before, during, and after their stays. Not only can travelers discover unique and inexpensive lodging options, Airbnb hosts make money by renting out unused space in their homes. However, this begs the question: how does an AirBnB host grow their business? There's a growing movement of savvy entrepreneurs purchasing properties for the main objective of listing them on Airbnb. However, to make this possible, they may require a small business loan for rental property ventures. It can seem confusing when you start researching this venture. After all, there aren't any authentic AirBnB specific financing opportunities. However, there are valid options that are geared towards people looking to invest in their rental properties.
AirBnB Financing Options
In recent years, Airbnb has collaborated with Fannie Mae, Citizens Bank, Better Mortgage, and Quicken Loans to assist Airbnb hosts in refinancing current mortgages. They utilize information based on rental income to derive a strong lending rate. After a refinance, the money received from equity or saved with a mortgage decrease can be used to purchase rental property. In addition, a new loan structure may assist in providing homeowners with the opportunity to rent out their property more frequently. Programs like these are great, as not all funding options weigh short-term rental income into the application for a mortgage. If they do, many might not put weigh the history when making lending determinations. If you're considering a mortgage refinance as a form of Airbnb financing, you'll need to ensure that you're prepared by:
Proving your home is your primary residence and is located in the United States.
Running your credit report to determine what your scores are.
Determining your debt-to-income ratio to avoid any surprises when applying.
There are other qualifications and factors. However, many will vary from lender to lender. If this all sounds complicated, don't worry; there are other financing options available for Airbnb property owners.
Alternative Options for Financing a Rental Property
If you aren't looking for a mortgage refinance type of Airbnb financing, there are many other options available. These choices are great for purchasing new properties or placing down payments on properties to rent out through Airbnb. In many cases, financers will treat this purchase as more of an investment property for a business owner instead of mortgage funding for a single homeowner.
1. Owner Occupied Investment Properties
If you're interested in Airbnb financing, you may want to consider purchasing a multiple-unit property. By doing this, you can live in a portion of the building while renting out the rest of the space. When this is the case, owner-occupied investment property lending may be the perfect fit. With an owner-occupied investment property financing option, you'll typically receive a more extended, mortgage-like term, with a far lower down payment. However, some of these funding options may still request borrowers to maintain steady cash reserves for up to a year. To qualify for these types of loans, lenders will review your income and employment histories. The credit score, which doesn't weigh as highly as income, will assist in determining the amount necessary to place as a down payment.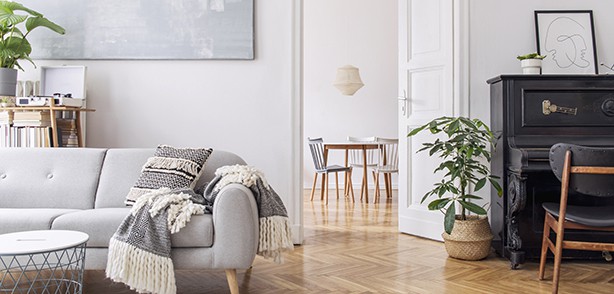 2. Mortgaging Investment Properties
When applying for standard mortgages on investment properties, there will be strict requirements for acceptance. These requirements will also come with the following:
A larger down payment
Higher personal credit score (at least 640 to 700)
Higher cash reserves
A lower loan-to-value ratio.
The reward for this is a more stable loan with a better interest rate.
3. Home Equity Loans and Home Equity Lines of Credit
Homeowners can use this equity for down payments on new investment properties. Equity in homes is the difference between outstanding mortgage amounts and property market value. Once built, this equity can be tapped through a standard home equity loan and a HELOC (home equity line of credit). Home equity loans provide homeowners with lump sums of cash. Then, monthly payments are made on this cash for a fixed term at a specified interest rate. Home equity lines of credit, or HELOCs, function like credit cards, providing access to limited amounts of money. Homeowners then pay back what was spent with interest. One of the benefits of this AirBnB funding option is that they provide stronger terms and lower rates than some alternative funding options. However, if payments aren't made on time, the loan recipient could lose their primary residence.
4. Hard Money Loans
If you've searched AirBnB financing before, you've likely come across the term "hard money loan." A hard money loan is a short-term loan issued by private financiers. These loans are backed by 
real estate
 and are typically utilized for investment properties by individuals or small businesses. One of the biggest advantages of a hard money loan is that you can use it to purchase properties that some lenders wouldn't support. This includes property like treehouses or boat houses. In addition, loan approval is often faster. While lenders vary in their requirements, the borrower's credit score is generally not a massive determining factor in hard money lending. However, the downside is higher interest rates and more considerable fees for origination and down payments. Also, repayment periods are short (around one year on average), leading to far higher monthly payments.
5. Small Business Funding
Another fantastic alternative option to standard rental property financing is general small business funding. This type of funding is beneficial because it can be used however you decide. While your business may require 
new equipment
, another business needs to fill inventory orders. If you're interested in learning more about business financing options, fill out the form below to obtain a free quote!
[cta-freequote]
What to Consider Before Purchasing an Airbnb Property
While some of the financing options above are similar to standard investment property financing, there are a few components to consider before purchasing a home that you you'll list on Airbnb.
1. Check Airbnb Legalities In Your Target City
It's crucial to find out if Airbnb is allowed in the area that you plan to purchase an investment property. Some cities have stringent rules in place for short-term rental properties. This includes
New York City
. In San Francisco, property rentals via Airbnb are only allowed if the hosts are full-time residents, and rentals are hard-capped at 90 days. Finally, all hosts must register with the city. Check with your city to learn more about regulations on renting or stipulations with licensing. This will provide information on how long your property can be rented for and other factors that play into the viability of an investment property.
2. Additional Insurance Needs
Airbnb offers renters 
Host Protection Insurance
, which assist with damages. However, your homeowner's insurance might require some form of supplemental coverage when using a property for rental income. Proper due diligence includes checking with your homeowner's insurance provider to obtain as much information as possible.
3. Cost of Ownership and Maintenance
Before starting a rental business, you should take time to estimate the cost of ownership of an Airbnb rental property. To start, you should consider multiple scenarios and ensure you can afford them, such as how you'll handle extensive cleaning after messy tenants vacate, or what you'll do during long periods of vacancies with no inflow income. Also, it's important to remember that Airbnb will charge fees to hosts, with the standard cost being around 3 percent. However, with cities requiring stricter cancellation policies, this number could be higher. By checking out competing listings in your target area, you can see what the typical rate is for related rentals.
Conclusion
Airbnb rentals can be an excellent way to earn extra income. However, when considering AirBnB loans, it's essential to research all the available options. Now that you've read this guide, consider your options so you can
start the funding process
!
Editor's Note: This post was updated for accuracy and comprehensiveness in June 2021.