August 08, 2023
What Makes a Family Business Succeed?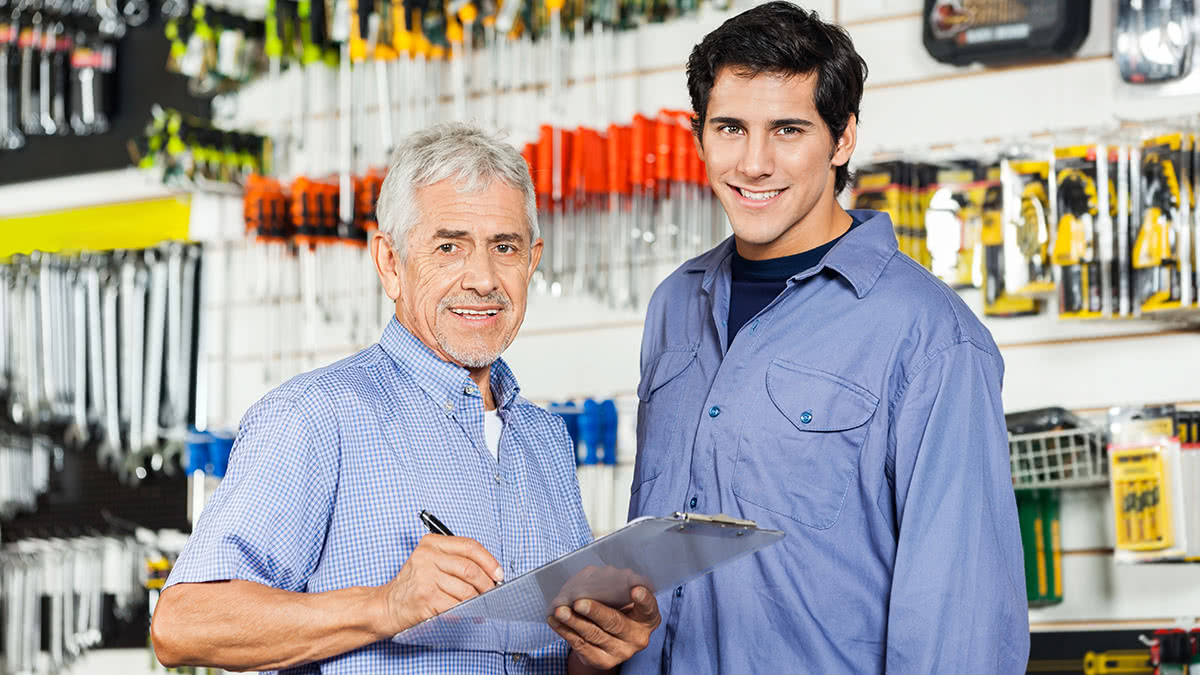 Ever notice how TV shows about family businesses are typically full of high drama? Whether it was the classic, "Dynasty," or more recently "Succession," a family business can be a setting for high drama and intrigue.
But that's just TV, right? In truth, it happens in real life, too, Sometimes, even the most well-meaning family can get in the way of itself when trying to manage its business. Problems may include:
Nepotism. When family members are better rewarded and/or climb the ladder faster, non-family members can feel as if their efforts are unnoticed or deliberately ignored.

Unprofessional behavior. A family accustomed to communicating casually off the job may bring that casual attitude into the workplace, disregarding best practices such as company-wide announcements, written performance evaluations, and even official job descriptions. This can kill productivity, morale, and growth.

A reliance on "tradition." A family business may stagnate simply because Dad, Grandma, or Uncle Nick did something "that way" and it worked — in 1995.

Lack of job security. When family members become permanent fixtures, regardless of their performance or necessity, others may feel that much more insecure about their futures with the firm.

Succession Issues. What happens when the matriarch or patriarch passes on? Without a plan for who will take the helm, disagreements and power struggles may create crippling instability and strife.
Leveraging Family Bonds
The most positive aspects of a family business are the intimate bonds of commitment and loyalty at its core. When those bonds are strong, they form the bedrock of a great organization.
"Family members in business together can leverage their love and commitment to each other by transferring those positive values to the workplace," says Cassandra Gomez, Director of HR and Administration at Fora Financial. "To reinforce those strong ties, you can put some best practices to work to support a harmonious and prosperous workplace," says Gomez.
Some suggested smart moves:
Share your business goals with everyone: Make sure each of your employees knows they matter just as much as the relatives.

Communicate openly and transparently. Address concerns, resolve conflicts, and celebrate successes as a group. Create and foster a comfortable space where everyone's voices are heard and valued.

Set roles and responsibilities. Define jobs based on individual strengths, interests, and expertise — not just who's been doing the job for how many years. What's more family members should be held as accountable for their responsibilities and actions as any other employee.

Maintain firm professional boundaries. Create clear boundaries between your family home and office lives. Avoid bringing unresolved family conflicts into the workplace, as they can negatively impact more and performance.

Embrace Innovation. Stay current with industry trends and advancements, even when you feel you're drifting outside your comfort zone. Invest in training and educational opportunities for all employees. Do this especially for family members who may not think they need they need the extra tutelage.

Recognize excellence. Celebrate each staffer's milestones and achievements as a group. A culture of appreciation boosts morale, fosters loyalty, and encourages dedication.

Create a succession plan. A thorough, multi-state succession plan is essential for a smooth transition of leadership when the time comes. Identify potential successors early on and give them opportunities to develop their skills. Maintain total transparency about your plan, therefore killing any potential for needless drama or intrigue.
"By fostering a supportive environment, embracing innovation, and planning for inevitable change," says Gomez, "a family business can evolve in new and exciting ways." Challenges will surely arise, but a dedicated vision can bring great rewards for generations to come.
Families at Work: Did You Know?

94% of family businesses have supervisory or advisory boards.

More than four out of ten family companies include younger family members on their boards and committees, showing their commitment to the future.

74% of family-owned firms say they have "strong values and culture."

Source: Score.org
Since 2008, Fora Financial has distributed $3 billion to 35,000 businesses. Click here or call (877) 419-3568 for more information on how Fora Financial's working capital solutions can help your business thrive.