June 07, 2019
Review: Walmart Business Credit Card Options
As a business owner, Walmart has plenty of supplies that you can use for your company. Due to this, a Walmart credit card could be tempting. However, before applying for a credit card, you should read the fine print. With
any business credit card
, it can be beneficial to have a financing source, and a way to improve your credit score. In this post, we'll review Walmart's Business Credit Card and other notable card options, so you can determine if one is right for you.
Should You Pursue a Walmart Business Credit Card?
The Limitations of a Walmart Business Credit Card
First, you'll only be able to use your Walmart Business Credit Card for business purchases. The terms and conditions explicitly state that you can't use the card for personal or household purchases. It's also important to note that Walmart Business Credit Cards are store cards. This means they can only be used at:
Walmart
Sam's Club (membership required)
Murphy USA Gas Stations
com
While this does limit where you can shop with your card, Walmart is known for having a huge and diverse lineup of products. Further, because Walmart knows you'll be using their business credit card exclusively at their stores, they can extend relatively generous terms.
Walmart Credit Card Fees and Interest Rates
The Walmart Business Credit Card comes with variable interest rates. Therefore, the interest rate will fluctuate based on prime market rate. If you sign up for this card, you should be sure to monitor the interest rate. Currently, the card's
interest rate is 17.05 percent
. Many business cards feature interest rates that exceed 20 percent, so this rate is attractive. However, you may be able to find a business credit card with a better interest rate, especially if you have excellent credit. The delinquency rate is higher at 24.99 percent. You'll be charged this rate if you miss more than two payments within six consecutive billing periods. There's also a late payment fee of $15 for new balances under $50, and $29 for new balances over $50. This financing option has no annual fee or foreign transaction fees.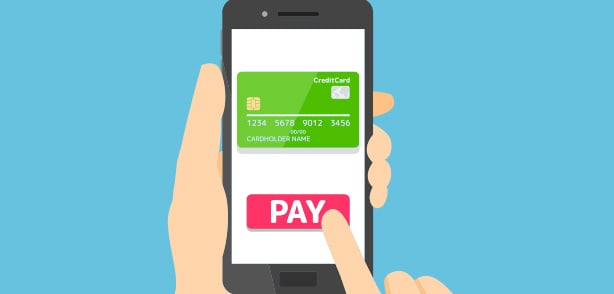 How to Apply for a Walmart Business Credit Card
You can apply for a Walmart Business Credit Card by visiting Synchrony Financial's website and completing the credit card application form. You'll have to provide income amounts, an address, and other personal information. In addition, you'll be required to personally guarantee the account and must not have declared bankruptcy within the last three years. If you have questions about applying for this card, you can contact the issuer's customer service team at 1-877-294-7880.
Other Walmart Card Options
Unfortunately, the Walmart Business Credit Card doesn't offer cash back, discounts, or other rewards. If these perks are important to you, it's important to conduct research on cards that provide cash back on all purchases, 0 intro APR, and more flexibility. However, Walmart offers some other cards that feature bonuses and other benefits. We'll review those cards below.
Walmart Consumer Credit Cards
Walmart offers consumer cards that feature a 3-2-1 rewards program that will provide you with statement credits in different categories:
3 percent back on online purchases
2 percent back on fuel purchases
1 percent back on everything else
Like the business card, the Walmart Consumer Credit Card can only be used at Walmart-owned stores. Still, the above savings are generous and business owners could find the fuel savings appealing.
Walmart Mastercard
Walmart also offers a card through Mastercard, which can be used anywhere Mastercard is accepted. The
Mastercard features
the same 3-2-1 rewards program as the consumer card. Other features include:
No annual fee
90 – 24.90 percent variable interest rate
Late fees up to $38
Despite these benefits, the Walmart Mastercard is harder to qualify for. Also, there's a three percent foreign transaction fee.
Should I Apply for The Walmart Business Credit Card?
Have you determined if you should apply for a Walmart Business Credit Card or another Walmart branded card? Because of its reasonable interest rates and lack of annual fees, the Walmart Business Credit Card is a solid option if you frequent Walmart. The consumer and Mastercard options are likewise a good choice owing to the 3-2-1 program. On the other hand, if you don't regularly shop at Walmart, you'll be better served by another card. Further, even if you do frequent Walmart, you may be able to find a better, more flexible option.