March 08, 2020
Small Business Ideas: How to Select A Long-Lasting Niche
The key is to select an evergreen niche. Once you do, you can rest assured knowing that demand for your product or service won't suddenly dry up.
These niches have remained popular over many years. They aren't heavily affected by the economy or changing regulations. Demand may fluctuate, but customers will always be interested in these topics. 
Defining an "Evergreen" Niche
An evergreen niche refers to a business idea that has ongoing appeal. It isn't based on trends or fads. It also has the potential for continuing growth and profit. Many of these niches remain profitable for many years, if not longer. 
These businesses typically cater to a problem or need that a large percentage of people experience. Many people have wondered how to lose weight or make money. They care deeply about their relationships, interests, and hobbies. All of these subjects are a source of lucrative business ideas. 
Keep in mind that specific products and services themselves may not be evergreen. Instead of focusing on a particular item, consider the underlying human need or desire that it fulfills. That way, your business will continue to be relevant even as products come and go. 
One major benefit of evergreen niches is that people are already familiar with the idea behind them. Customers inherently understand businesses that relate to health, money, and relationships. When you choose one of these industries, some of your marketing is done for you. All you have to do is explain how your specific service can help. 
Small Business Ideas For Evergreen Niches
Are you thinking about starting a company, but you're not sure if your idea has staying power? Maybe you're looking for some inspiration. Here, we cover business niches that are proven to be both long-lasting and profitable. 
1. Weight Loss
The U.S. weight loss market's value reached
a record $72 billion
in 2019. This industry has seen continued growth for decades. 
There have been changes to the weight loss industry over the years. Some companies are focusing more on exercise and overall fitness as opposed to diets. However, many customers still want help losing weight. 
Businesses like Weight Watchers have pivoted to meet clients' latest demands. In 2018, the company
changed its name to WW
, reflecting a focus on overall health rather than just weight. This rebranding effort is an example of how businesses in evergreen niches remain profitable as consumer needs shift. 
Some ideas in the weight loss niche include personal training, supplements, help with meal planning, and blogs. If you're interested in running a franchise,
Medi-Weightloss
and
Physicians Weight Loss Centers
are popular. 
2. Sports/Hobbies
People love spending money on sports and hobbies when they're passionate about them. Hobbies help people have fun, relax, and connect with a community of like-minded enthusiasts. People who play sports also enjoy the benefits of regular exercise. Fans of professional sports, meanwhile, spend
billions of dollars
each year attending games. 
Traditional hobbies such as quilting and embroidery are popular among people of all ages. Pastimes like craft brewing seem trendy, but they tie into a long-standing interest in unique foods and beverages. You could consider selling supplies for these pursuits, either online or in a retail store. 
As far as creative small business ideas related to sports, you could start a blog that earns ad revenue. If you
enjoy photography
, you could start a business capturing amateur or professional games. Selling apparel or memorabilia is another profitable plan.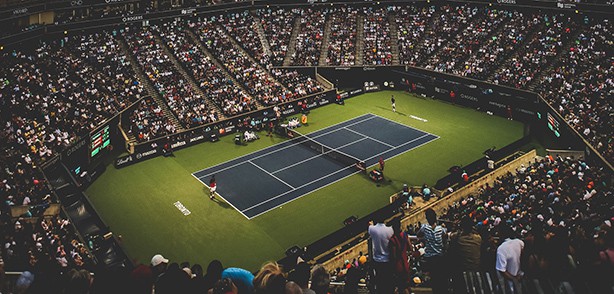 3. Relationship Assistance
Love, dating, and relationships are perennially popular topics. Almost everyone has a relationship they'd like to work on. These bonds aren't just romantic; they include family, friends, and even coworkers. When someone is seeking a new relationship or improving an existing one, there are products and services to help. 
You might consider selling books or online courses that teach people how to improve their relationships. A blog or site that offers advice is another option. Online dating continues to be a hot topic, and there's room to cater to a variety of specific interests. For example, you could start a dating service for people from certain religious or cultural backgrounds. 
As far as non-romantic relationships, you could start a service to help adults find others who enjoy the same hobbies. Or, you might
help professionals network
with people in their industry. 
4. Gaming (PC/Console/Etc)
Video games are one of the most popular pastimes out there. It should come as no surprise that the gaming industry generated
almost $135 billion in 2018
. That number is expected to reach $180 billion by 2021. 
While games were once limited to consoles and PCs, mobile gaming is growing exponentially. Another newer trend is Esports, where fans gather in-person to watch professional gamers play. There are also online streaming services that let people improve their gaming skills by watching experts. 
Whether you want to start a business online or one that serves customers in person, there are options. While a significant percentage of gaming takes place online, there's still a
market for game stores
. Since many video games are priced at $60 or more, there's also a desire for rental options. And, many gamers enjoy having a place to discuss the latest consoles and games with other fans. 
5. Wealth and Making Money
As a business owner, you understand the draw of making money and building wealth. There are a variety of business ideas relating to this niche. 
Educational resources are a good place to start. You could sell books, courses, or online content that teaches people how to make money.
Your focus could be on investing, budgeting, or even using coupons. Or, you could help other entrepreneurs start their businesses. Once you start making money yourself, you'll be able to establish yourself as an expert in the field. 
Although some experts question their longevity, Bitcoin and other cryptocurrencies are hugely popular. There are online services that help people learn more about these topics and start investing. 
Depending on your personal interests, you might also consider starting a business that raises funds for charity. Charities may not result in massive profits, but you could earn a living while making a difference in the world. 
6. Beauty Products
Beauty products have been in demand since 4,000 BC when Egyptians began using kohl as eyeliner. While beauty trends come and go, the desire to improve one's appearance is a long-lasting one. 
There's a wide range of businesses associated with this industry. Makeup, hair products, body care, and perfumes are just some of the products to consider. Some services use these items or help customers apply them. Salons, spas, and makeup application are often profitable.
One market that has seen exponential growth over the past few years is beauty products for men. Shaving, skincare, or haircare products for men are some ideas to look into. There's also a growing demand for unisex products, including scents and cosmetics.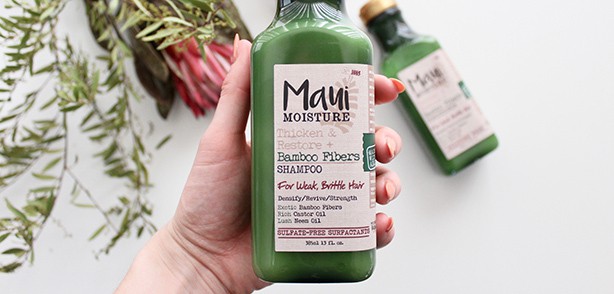 7. Mental Health Assistance
According to the American Institute of Stress, health issues are the third most common
cause of stress
. In 2018, U.S. health care spending reached
$3.6 trillion
. In other words, health is a major concern in most people's lives. 
That concern isn't limited to physical health. It also includes the growing field of mental health care. Millions of people experience psychiatric conditions, such as depression and anxiety, each year. In addition, people who don't have a diagnosable condition still need help with tasks like managing stress or loneliness. 
You don't need to be a psychiatrist or other professional to help people with their mental health. Podcasts and blogs can help people learn how to manage their issues. Some small businesses connect people with local or online professionals. If you're tech-savvy, you could start an app or software that helps people improve their mental health. 
8. Furthering Education
People love to learn, and in the world of education, numerous business niches help them do so. These educational products and services meet a variety of needs.
Potential clients range from students who need extra help to retirees who want to keep their minds sharp. You might help parents who want to supplement their child's schoolwork or travelers learning a new language. 
Tutoring services are often profitable and aren't only for school-aged kids. If you know how to play an instrument, you could provide lessons. You could teach businesspeople valuable networking or technological skills. 
If you want to sell a product, educational toys are often in high demand. You might also consider selling books or eLearning courses. 
Final Thoughts on Long-Lasting Niches
It can be tempting to dive into the latest business trend. If you're willing to start from scratch when the trend dies down, it doesn't hurt to try. Many entrepreneurs, though, are looking for a business that will last for many years to come. 
Rather than focusing on a specific product, think about the human need that you can meet. The desire to be healthy, look nice, and maintain a stable relationship isn't going to go away. People will always want to learn and to make money. By focusing on these needs, it will be easier to find an evergreen niche. 
As you explore small profitable business ideas, think about what you enjoy doing. If you start a profitable small business, but you hate running it, what's the point? Operating a business is hard work, but your goal should be to find something you'll stick with.